The question of where to stay in Bologna city centre was on my husband's mind as we embarked on our honeymoon in Italy. We got married on 12.12.2018 and wanted to keep Bologna as a base to travel in the region. But I had no clue where to stay in Bologna. So while endlessly sifting through Google and looking out of budget places to stay in Bologna's historic centre, we randomly chanced upon the website of L'8Boutique Apartments.
Where to Stay in Bologna City Centre
I realized I was already following L'8 on Instagram and instantly connected with them for a stay in the city. Owned by two sisters Federica and Francesca, L'8 Boutique Apartments is a palazzo which also happens to be the sisters ancestral home. They have lovingly restored it for the world to enjoy. L'8 is a modern and well furnished space in the heart of Bologna. It is also very chic and cool!
For instance, their system to enter and exit is key-less and comes only with a unique electronic code. It was super easy and hassle free because usually in Italy you are definitely given 2-3 keys in old palazzi. This is something I wouldn't have expected in Italy!
At L'8, my husband and I had the pleasure to stay in both Apartment 803 and 808 (with terrace). The apartments offer a unique homely space with every possible comfort. Apartment 808 will always be out first choice! Apartment 803 was nice too -an excellent room with a Nespresso machine and Netflix subscription to the comfort 😉
Why Book L'8??
I highly recommend staying in L'8 as it is only 10 minutes walk from the train station and a stone's throw away from the city's biggest landmarks. Furthermore, it is also an affordable choice of stay in Bologna compared to the high end hotels in the city centre! A room for two would cost somewhere between EUR 100-130 and these are one of the low prices of this city. (These rates may vary as per timing and season). Additionally, staying in Bologna never looked so simple so I'd book L'8 for my next visit too!
I've had many people book L'8 on my recommendation and message me on Instagram.
….From our wedding!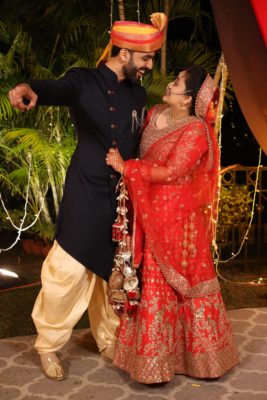 Read Next:
Pin it:
Check this Gorgeous Episode on Bologna by Dream of Italy