The question of where to stay in Parma is solved immediately when you have online pals like Saskia from Ciao tutti. She recommended me to stay at B&B Al Battistero D'Oro in Parma and I couldn't be more thankful!
Where to Stay in Parma
B&B Al Battistero D'Oro is situated in the historical centre and has all the comforts of a modern home! If you want to stay in the centre of Parma, right next to everything book this place! Not only is a 3 minute walk from the Piazza Duomo but also only 10 minutes walk from the train station.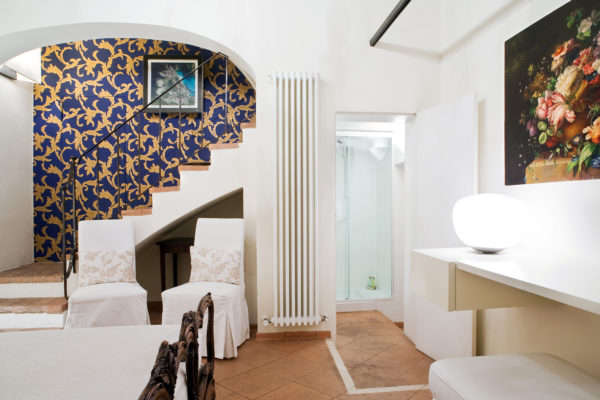 What to Expect from B&B Al Battistero:
B&B Battistero is elegant and very Italian! My husband and I stayed in the Reina Suite that had all the facilities we needed- right from washing and mini fridge to wifi and books! Patrizia, the owner, made sure we got all the goodness of the region. She had the breakfast ready by 9 and all the days it included fresh eggs, parmesan and prosciutto from the region.
And what can I say about her??! She is one of the most gentle souls I've ever met!! So kind and open hearted that you instantly want to keep talking to her. Patrizia and I connected because we both love each other's country. It was a complete India & Italy connection in Parma! 😉 I won't forget the fresh bowl of home made tiramisu she made for my husband and I as she knew how much we would enjoy that. Thanks to her, I would love to re-visit the town, probably with more time in hand. Patrizia's wonderful home is calling me!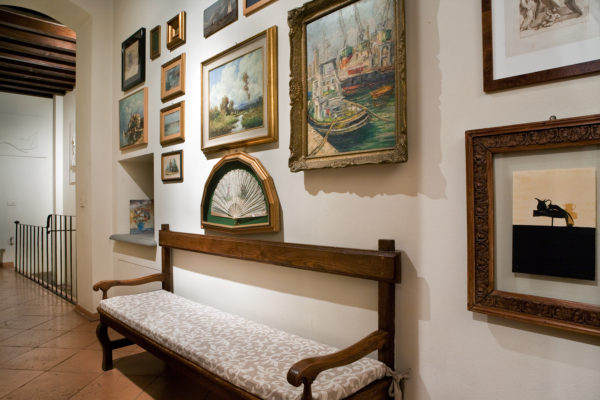 Disclaimer: B&B Battistero kindly offered Italophilia 2 complimentary nights but as always opinions are my own! Doubles start from EUR 90.
Further Reading:
Pin this Post: