It was my first time exploring Tuscany by car and not only was it a welcome change from the usual way I traveled in Italy (train) but also more relaxing!! Exploring Tuscany by car is simply marvelous and I'd love for you to enjoy and bookmark this 3 day itinerary for your future trip to the region.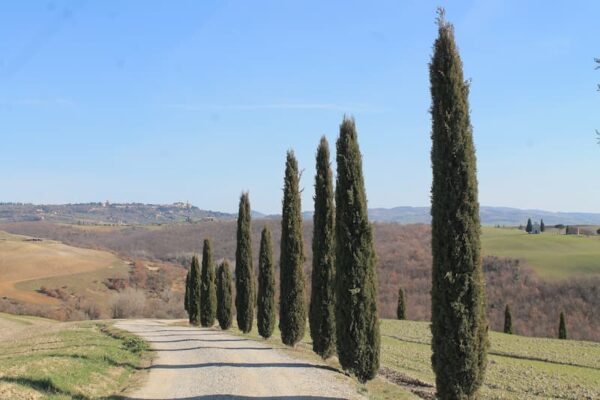 Exploring Tuscany: A 3 Day Itinerary
There are many ways to see Tuscany but only after being in the car did I realize, it was the best ways to see unusual explored towns. Hiring a car is the  best idea because you will end up seeing all the parts of Tuscany not connected by train. went on a lovely winter afternoon and while most people prefer to see Italy in all it's glory in the summer, I think Italy is the the countryside is equally pretty!
Day 1: Radda in Chianti
Your first stop should be the Tuscan town of Radda in Chianti, a medieval town well placed between Florence and Siena. Radda in Chianti is a popular summer destination for everyone but in winter you can count the number of people on the street.
The tiny hamlet is surrounded by distinctive walls and houses the municpal building called Palazzo del Podestà. The ancient palazzo has prison cells from the 17th century. If you go inside and simply ask for a tour of the jail cells, there's a lift that takes you to the lowest part of the Palazzo. You would be able to see the low lying cells where they kept the prisoners and as eerie as that sounds, it will something unique to see in Tuscany. I could barely breathe as it was something completely out of my comfort zone!!
Radda in Chainti is very charming and full of boutiques and restaurants. While walking around town, I met an elderly lady working on her embroidery. She was busy stitching when I arrived in her store and simply smiled when I bought a pretty necklace from her. Her store was right next to Palazzo del Podestà so she was right in the centre but there was not a single tourist apart from me.
Also in Radda in Chianti is a modern art studio called Decori nel Tempo. Owned by a young couple who are passionate about pottery and hand painting, Decori nel Tempo keeps the symbol of Chianti alive in all their designs. (its a black rooster!)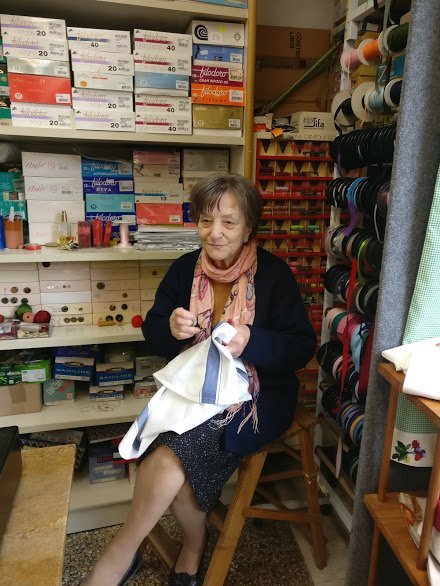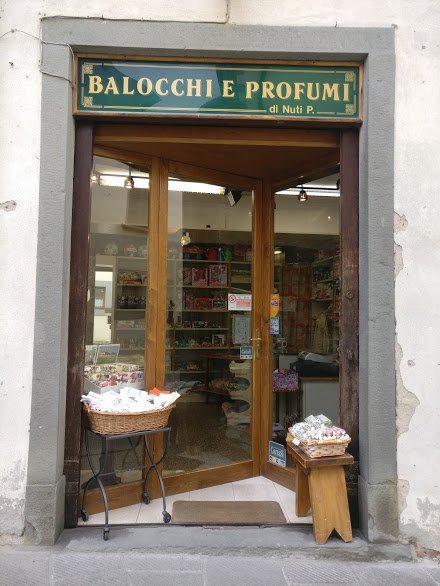 Day 2: Pienza and Montepulciano
On the second day, drive all along Val d'Orcia- an extremely popular Tuscan landscape dotted with the most prettiest scenery. Val d'Orcia is a UNESCO World Heritage Site since 2004. It is a dream to be there and watch the green unfold in different ways.
One of the most popular towns in this part of Tuscany is Pienza which is known for it's pecorino (cheese made from sheep) and romantic streets. The town's jaw dropping Cathedral and views of the valley are enough to give you a high. Even on a winter day, it was full of tourists!
Despite there being stacks of pecorino everywhere, Pienza is busy and on Sunday I didn't find a place for available for lunch. So I opted for a meat and cheese platter (because why not!) at the Bar by the Duomo. Pienza is extremely picturesque and smells heavenly of pecorino cheese! (but all in all a very touristy town!)
Pienza is also very close to the Tuscan town of Montepulciano which has a unique central piazza and delicious wine. Montepulciano is like stepping in a movie set where there are griffins and lions on the coat of arms. The historic centre is quite a climb but simply worth it. Caffè Poliziano and it's little balcony is a great place to sit and have your drink!! This is a one of a kind Torinese styled Cafe.
The wine cellar of Cantina De' Ricci are an excellent place to sample a few Tuscan specialties. Sigore Ricci is a wonderful man and knows the land like no other. Book a tasting with him and his wife and you'll surely come back with an appreciation for wine cellars and the Ricci family of Montepulciano!
Day 3: Siena
Driving in Tuscany is simply beautiful and right out of a fairy tale. On day 3 you should visit the old town of Siena. I booked a tour with Federica Fiscaletti from TouringSiena who had also given a cultural tour to Barack Obama and Michelle Obama a tour in 2017!! It was an honor to be on a tour with her! She is passionate about Tuscany and very flexible. She even customized the tour as per my time and needs! (Thanks Luisa!) Since I only had a few hours in Siena, she accommodated to ensure I saw something new (I had visited Siena earlier in 2015 as well). Federica is extremely informative and told me about the Palio and the different examples of enmity between Siena's contrade.
She took me towards a side of Siena mostly missed by tour guides and told about Bottini, an old system of tunnels. There are guided tours of this historic system tunnel system, check out La Diana, a voluntary organization giving tours of the Bottini.
Siena is such a wonderous place to walk around and enjoy. Stop for lunch in the centre of Siena at Osteria La Mossa and try their Tuscan wines and pappardelle. Enjoy the old styled slow service and exceptional food!
Conclusion:
In 3 days, my friends and I explored Tuscany at our own pace. As you can probably see, there was no rush. We started in the morning to visit these towns and left the rest of the evening for relaxation and enjoying Tuscan specialties. I hope this 3 day itinerary gives you a sense on some general ideas on places to see and eat in this part of Tuscany. If you have any specific questions or tips, let me know in the comments! You can book a car via AutoEurope
Where to Stay:
I stayed in Montestigliano and couldn't have had a better base to be in the centre of Siena and Florence and yet a little far from city life. If you are looking for a place to stay in Siena, check these fabulous Airbnb apartments and also Grand Hotel Siena.
Pin This Post: