Ladies and gents, it is time I told you what I get to hear because I travel to Italy so often. These are just random questions/judgements by friends, strangers, acquaintances and sometimes even family! This post is a mix of everything I've heard from 2013 (and I keep hearing) until now….It is an irony, a rant, a jeer, a truth, a laugh, a sarcasm, a satire…. But it is my life now!
A little introduction of me.!!
I traveled to Italy with a friend in 2013 and completely fell in love. I barely had any understanding of the Italian culture and my knowledge was unfortunately only limited to pizza and pasta. After returning from my first travel to Italy, I felt something missing from my life. There was an inkling to return to Italy every few months. I felt a connection so deep and difficult to explain, that it sometimes made me restless. So I kept returning to explore the country and connect with its people. This eventually also pushed me to learn the Italian language.
To be honest, ever since the time I returned to Italy, people used to speak behind my back. They called me obsessed, crazy and stupid because I kept going to the same place. Some were brazen enough to say that I was wasting money. (Excuse me, it was my money!!)
It was at first very hard to face it. Living in the prying Indian society it got harder. Over the course of time I realized I had to do what I had to do. Sorry for being dramatic but it is what it is. So I had to put my foot down and do what I loved!
I continued traveling to Italy for the love of the land and it's people.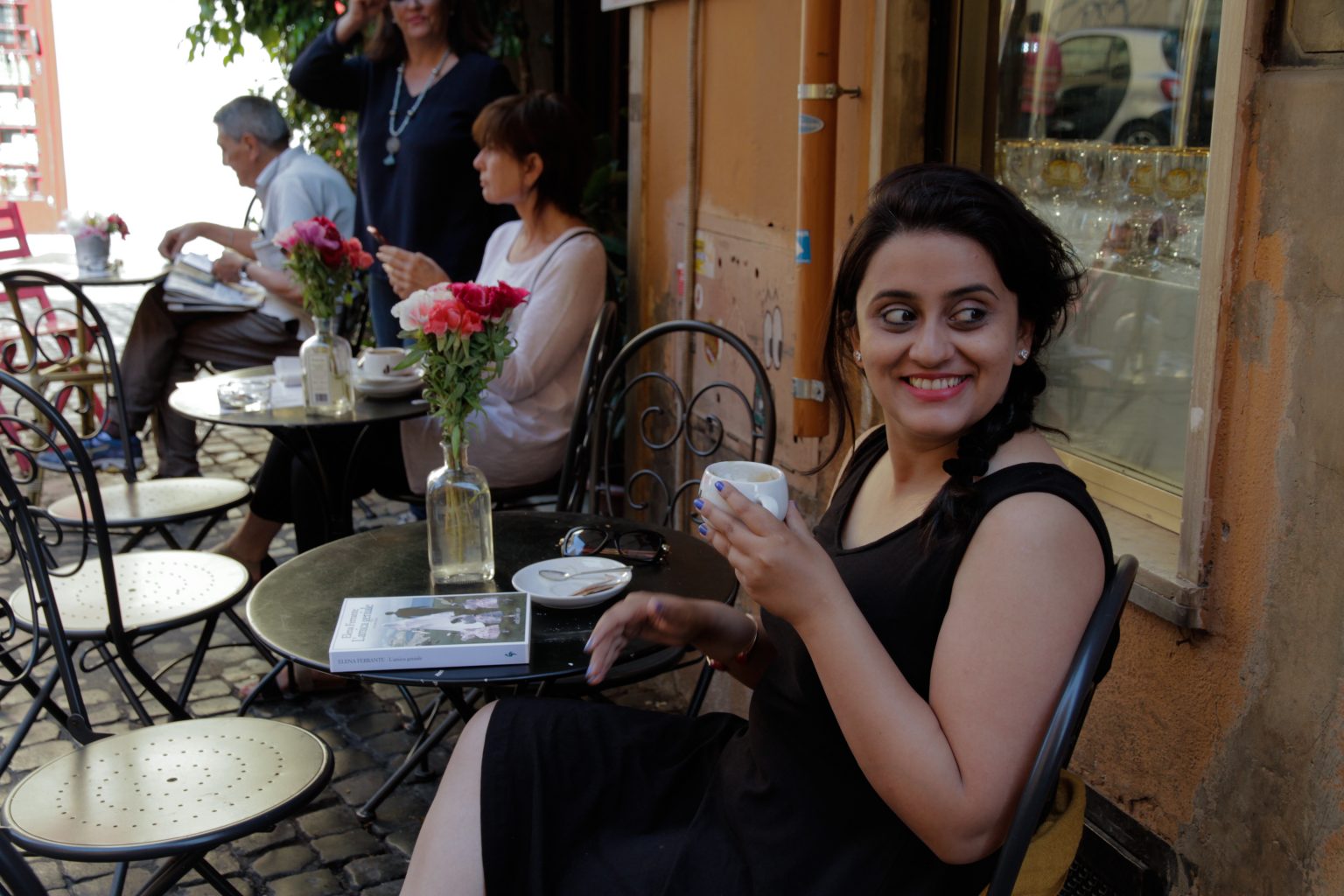 I just wanted to share some of the most ridiculous things people said to me because of my Italian sojourns. Right from my boss to my closest friends and relatives:
1. How can you afford a trip every year??
This is one of the most common of all questions. Initially on my first two trips, I traveled with my own money. At that time, my blog was new and I had little or no idea on how to take it further. However, with each passing trip, I found the confidence to connect, ask and meet. I saved a lot of my travel costs in this regard. This is the simplest answer to this incessant question! I could so I did!
2. You are wasting your money by going to the same place every year!
I don't understand why people say this, it is a constant query I get. But I simply reply back that no kind of travel is waste and I also remember that I visit my village every year but no one counts that as a waste of time or money.
3. Is Italy the only country you have visited??
When people ask me this question, I take a deep breath 🙂
4. I'm so jealous of you because your husband "lets you travel"??
Another common question I keep getting is that my partner has been very compromising and easy on me because I travel solo. The fact that people even say this shows their true thinking. All I can say is that I am grateful to have found a partner who understands my love and passion and lets me be ME! My partner and I are two individuals and we don't need anyone's permission to travel alone.
5. Are you going to settle in Italy??
As much as I love Italy, I have no plans of settling in there at this point.
6. If you visit other countries, you will forget Italy!!
Oh why do I hear this!! Why would I ever want to forget Italy….! This country has been a life savior for me. It triggered something immensely deep inside of me. So why oh why would I compare two different nations and forget Italy??
7. A friend went to Venice and thought it was just okay. You like it??
This question makes me wonder about people in general. They text or email to say that they went to Italy and thought Rome was crowded or Venice was costly as opposed to what I blog. I understand people can have varying opinions but by proving this point, my thoughts on Italy won't change and neither will I start a blog on things I dislike about Italy. I should also tell you that I do see the bad side of the country but I prefer to keep that aside.
8. Being an Indian, why don't you write on India??
……Because my nationality is Indian I shouldn't have to prove my love for my country by starting a blog on India! I love my country very much but I am very happy having a blog on Italy. It's a new culture, a new language and new people.
9. You need to open your mind and travel elsewhere!
India, Slovenia, Austria, Spain, Hungary. Works?? Okay then!
10. Can you help me plan my trip to Italy?? Oh you charge a fee?? It should be free.
No words to this!
This slideshow requires JavaScript.