Truth be told I had been meaning to read Karen Haid's Calabria: The Other Italy since over 3 years. (Yes, 3!) Call it procrastination or simply waiting for the right moment, but I finally started it in the crazy year that we call 2020. Calabria: The Other Italy is an excellent way to armchair travel to the South of Italy.
Calabria: The Other Italy- Armchair Travel to the South
Calabria: The Other Italy
Calabria is a region pretty unknown to me but this book not only gave a taste of the region but also a taste of it's food and people! Karen Haid's descriptions of the compassionate people, picturesque towns, craggy cliffs, un-romanticized piazze and lovely sea views (and of course the wicked 'Ndrangheta– the mafia) is exciting!
An affectionate travelogue of Karen Haid's time in the region, the book spreads over a gap of 4 years and begins with the author living and working in Locri and Reggio Calabria.
Kindness of the Locals
What stood out most while reading was the kindness of the people Karen meets in the South. (Her friend Luisa is a keeper!) This is also similar to my experience in the two other regions of South Italy I explored- Puglia and Sicily,
I enjoyed reading the author's encounters with the locals in general which was usually followed by some culinary fanfare.
From her school teachers to landlords to museum guards and complete strangers, the locals offer a delicious peek into the region's food. Who knew that Chanel 5 had the fragrance of a Calabrian fruit?! Locals know best 😉
And I strongly believe it is the people of Italy who make our trips worthwhile!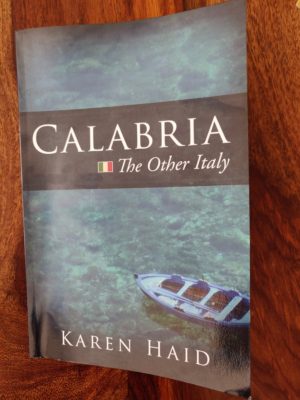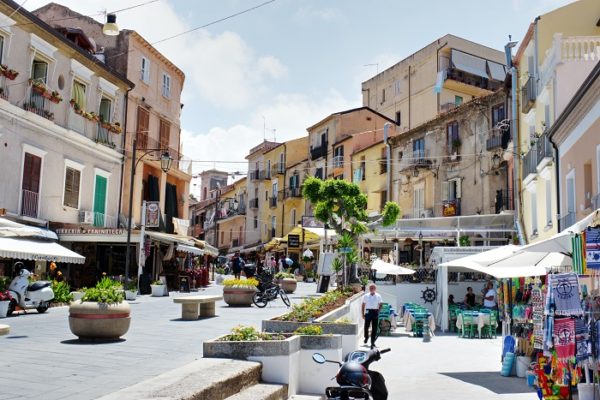 Stark Cultural Differences
I also enjoyed her anecdotes on the British vs American teaching style, random shopping sprees, post office adventures and archeological descriptions of the region. Her accounts of the giardiniera, frittole, local cheese and swordfish left me wanting for more. I had no idea the Calabrese ate so much pecorino!
What was also very interesting and almost a bit bizzarre to me were the cultural differences between America and Italy. This I find myself saying because a lot of habits in India and Italy are similar.
For instance, as Indians we sometimes park just about anywhere, similar to the Italians. Even asking for a discount in a small local store is pretty common for us. Same is the case in untamed Calabria but for Karen these were culture shocks coming from America.
Another example that took me by surprise was cambiare l'aria or changing the air of the room. This is another habit we Indians have- to open the door, air out the room and let the fresh air do its job. But to Karen, it was odd initially. I found myself highly amused while reading these cultural differences that made this book not only hilarious but also addictive.
One unsympathetic landlady dismissed my difficulties with, "This isn't the North", a weak excuse that perpetuated the status quo of a stereotypical backward South.

karen haid
Conclusion
All in all, Karen Haid's well written account of living in Calabria flows seamlessly and shows her love for culture. This book on Calabria is a wealth of information for anyone wanting to travel there. I salute her grit and determination to study the Italian language.
There is a lot that one can absorb about the region of Calabria from this book. I have a list of towns to see and explore and know that I will certainly make it to the cities of Lorici, Reggio Calabria and Scilla one of these summers. For now, I thank Karen Haid for this stimulating adventure to Southern Italy!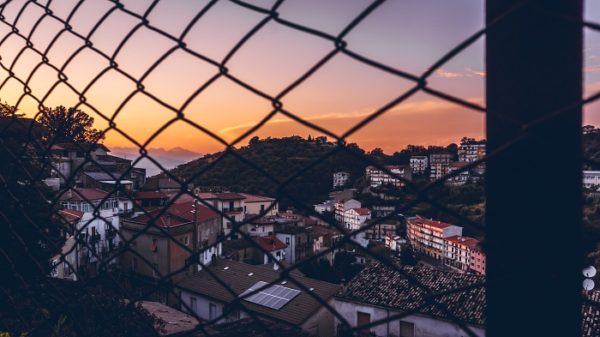 By the way, Karen Haid's new book on another lesser know Southern Italian region is out. Check it out here!
There wasn't a subject Calabrians couldn't express in terms of food.

karen haid
Further Reading:
Check out tours in Calabria: