Friuli-Venezia Giulia is a beautiful Italian region that touches the borders of Slovenia and Austria. However, it is often overlooked by the regular traveler to Italy. I wonder why….. From Friuli's capital city of Trieste, I made a day trip to Castello Miramare to see the lone castle on a cliff -Castello di Miramare.
This slideshow requires JavaScript.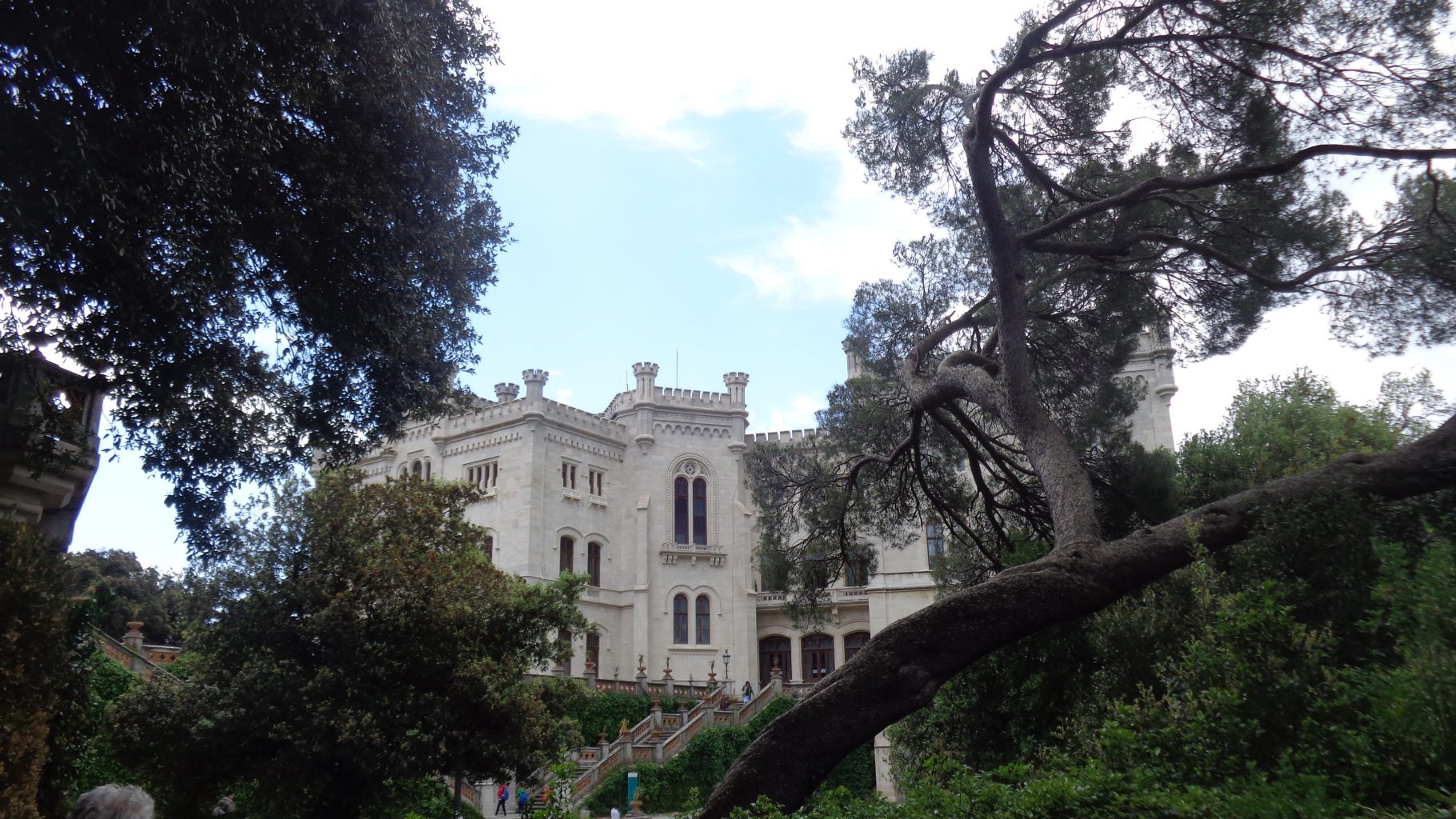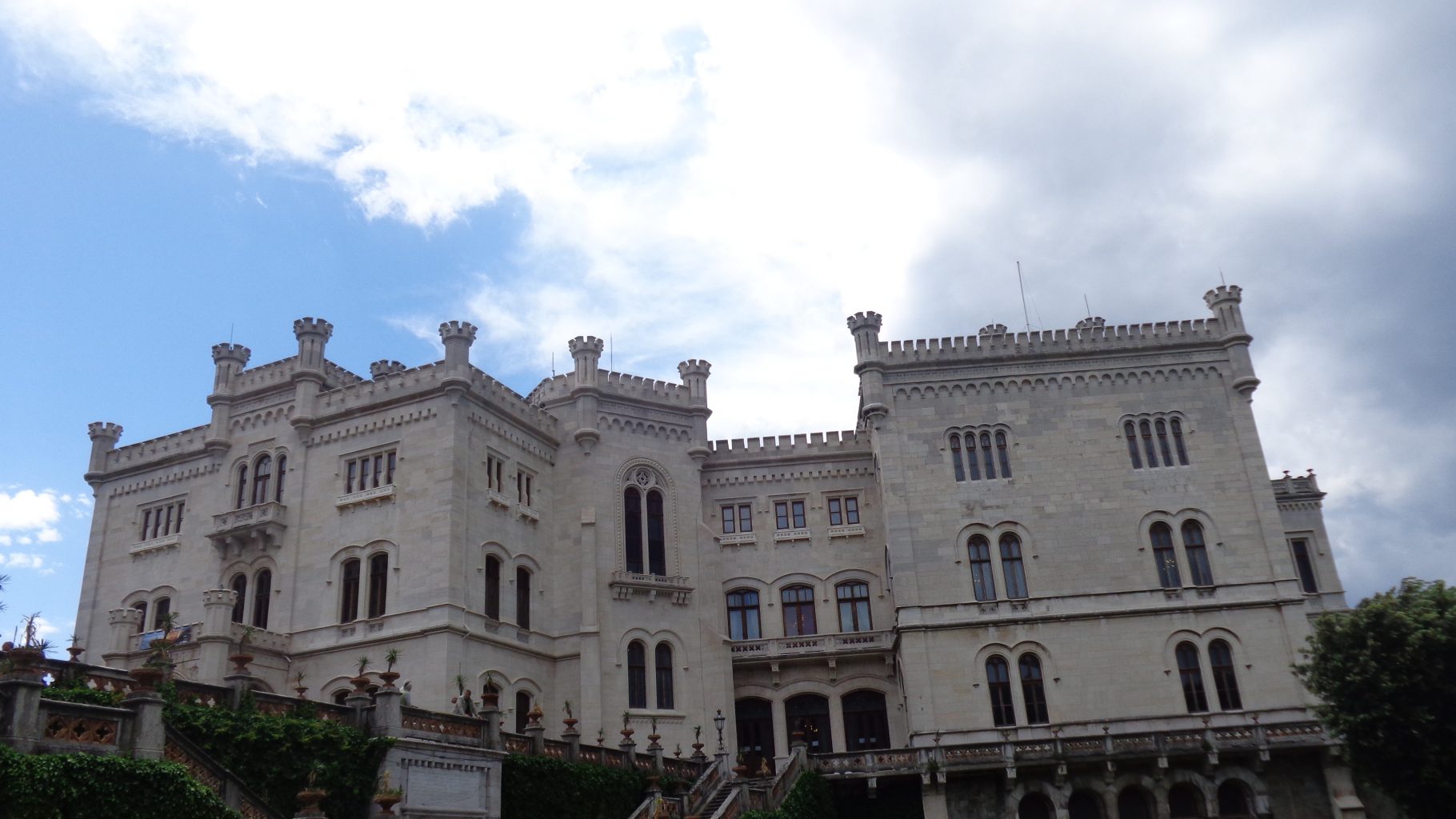 Castello di Miramare
Castello di Miramare and it's history
Overlooking the stark waters of the Adriatic, Castello di Miramare is on the edge of a cliff and is really a sight to behold!
Castello di Miramare was built by Archduke Ferdinand Maximilan in 1860 for his wife, Charlotte of Belgium. To declare his love for her and make it a quiet retreat in the summer, he built 20 odd rooms. But like many historic places, Miramare has a tragedy attached to it.
The Archduke died at an early age of 34 and after his death Charlotte went insane and spent her days in the castle pining for her lost love. Many people believe that spending a night in this castle could lead to a person's death a.k.a. castle is cursed.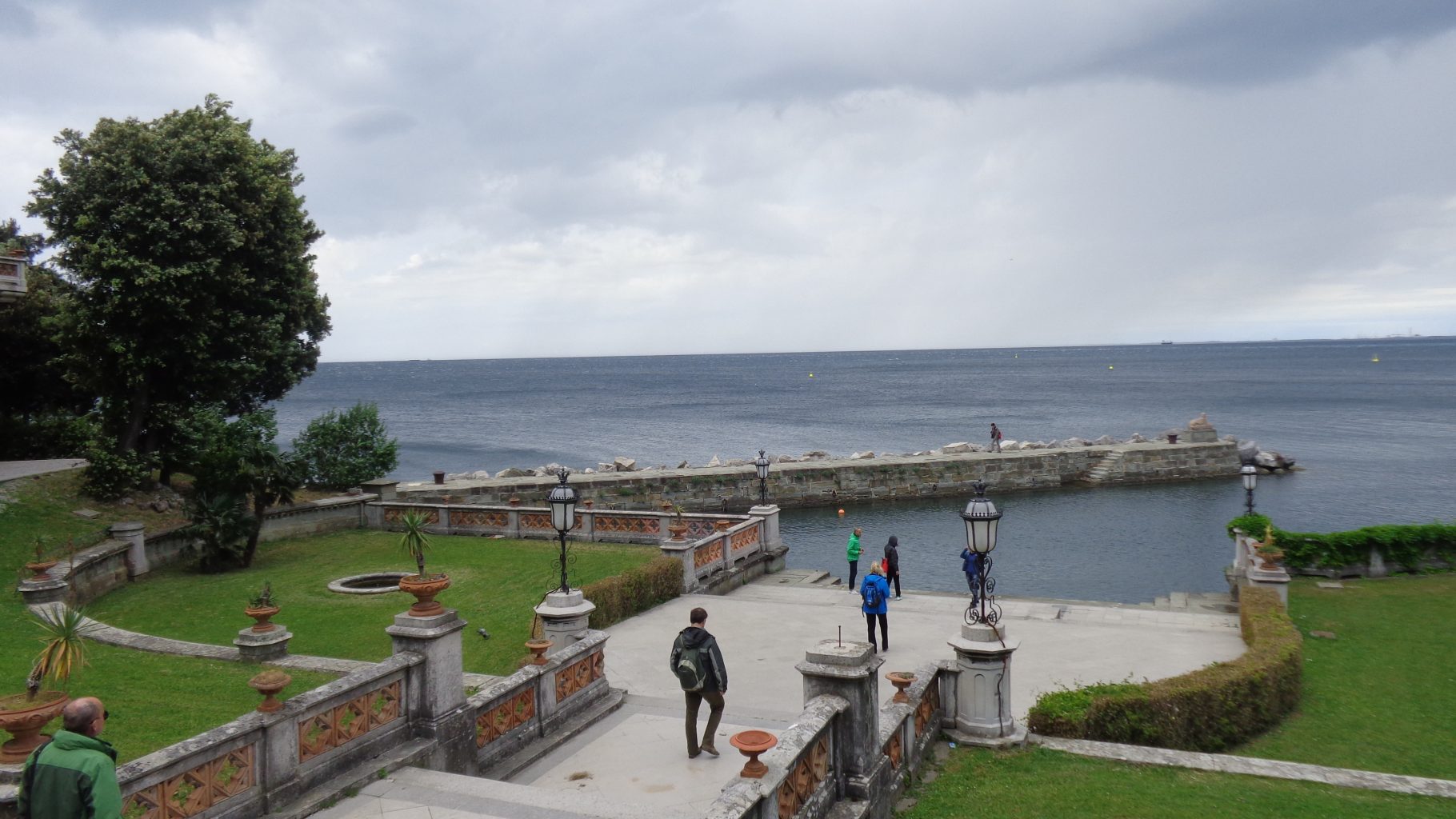 Castello di Miramare Miramare may have a tragedy attached to it but it is absolutely safe to spend the day here. Now with an entry of EUR 6, the grounds of the castle are free to explore and there are beautiful gardens, ponds and bubbling fountains! It gives a beautiful backdrop of Trieste and an expanse of Adriatic Sea.
How to Reach Miramare:
From Trieste to Miramare, use Bus 36. Don't forget to read Jan Morris' book Trieste on your ride!
PIN THIS POST 😉