Friuli-Venezia Giulia is the North East Italian region bordering Slovenia and Austria. It is often overlooked by the regular tourist who prefers to visit and explore the three cities of Rome, Venice and Florence and the surrounding areas near these cities. For an Italophile and a person looking to venture off the beaten path in Italy, Friuli Venezia Giulia is a region not to be missed. One of the unique places to visit in this region is Castello di Miramare, which is a beautiful castle overlooking the edge of a cliff. In my opinion, this castle is the Pearl of the Adriatic and should not be missed when visiting the region of Friuli.
Castello di Miramare: Pearl of the Adriatic
The Story 
Overlooking the stark waters of the Adriatic, Castello di Miramare is an easy day trip from Trieste. The castle is a sight to behold and gives a beautiful impression from both near and afar. The wide expanse of Adriatic Sea can make you giddy as you look around Castello di Miramare. Imagine the vision with which it was built by Archduke Ferdinand Maximilan in 1860! He got it built for his wife Charlotte of Belgium to declare his love. Not only was it a quiet retreat for them in the summer but also a great place to relax in the winter. 
Castello di Miramare has 20 rooms which the Archduke wanted his wife to enjoy. Unfortunately the Archduke died at an early age of 34 and it is said that Charlotte went insane after his death. She spent her days in the castle pining for her lost love. Similar to many historic places, Miramare's tragedy adds to the drama of the place. Some locals even believe that spending a night in this castle could lead to a person's death because the castle is cursed by Charlotte and the tragedy that happened to her!!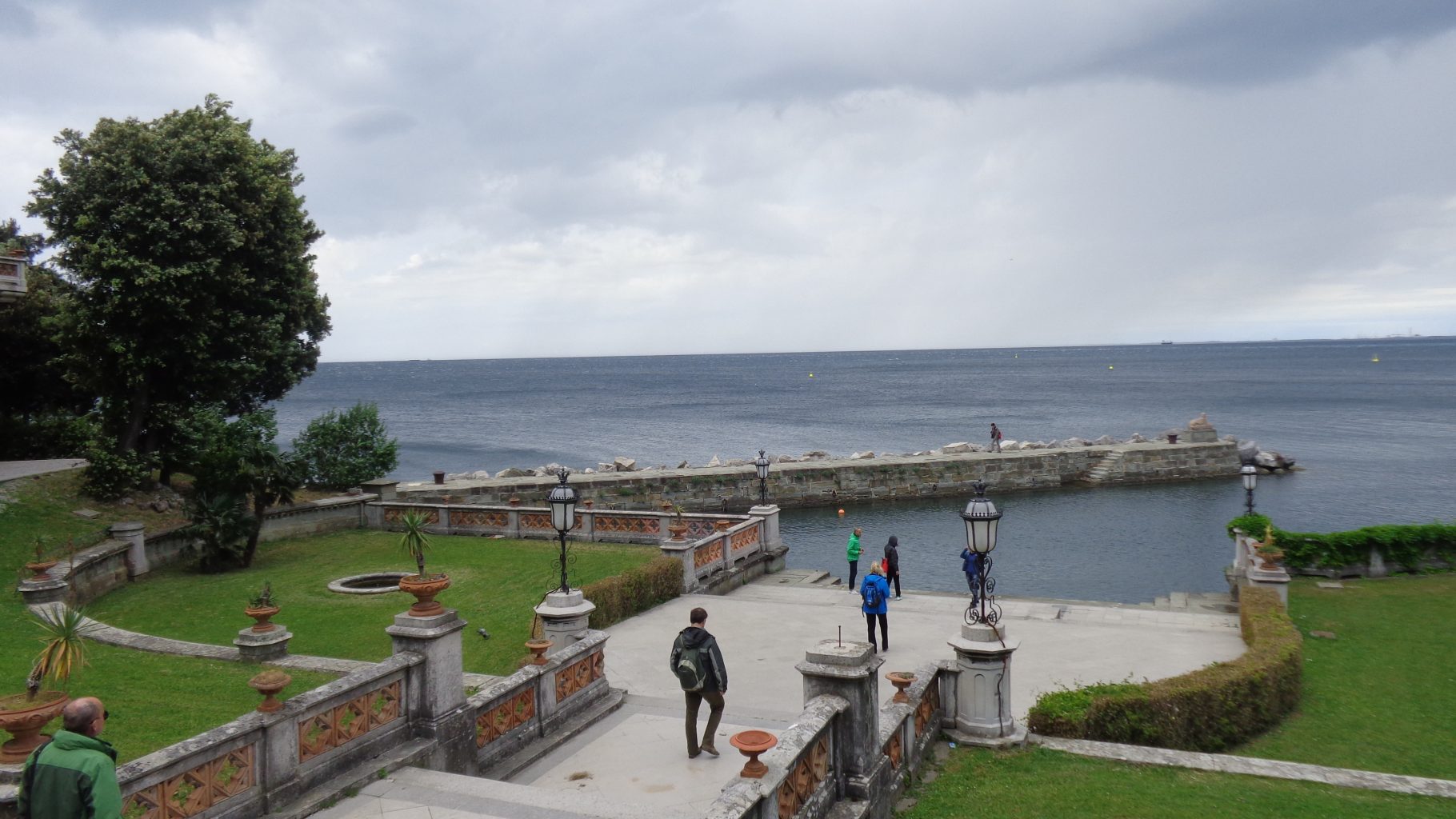 Castello di Miramare may have a tragedy attached to it but it is absolutely safe to spend the day here!! The grounds, gardens, ponds and bubbling fountains are free to explore! The inside of the castle can be visited for €8. 
How to Reach Miramare:
Read Next:
Pin This Post: