Le Marche is an Eastern Italian region famous for it's beautiful beaches and hill top towns. Ancona, it's capital city, is a commercial port town. Despite having a bustling activity centre, Ancona is a historic city with ties to Greeks, Romans and Jews. The city also happens to be a great base to explore Le Marche. It is well connected to other parts of Italy by train and ferry as well as to countries such as Croatia and Greece. Traveling from Rome to Ancona by train is fairly simply too, simply follow the steps below.
How to Reach Ancona from Rome by Train: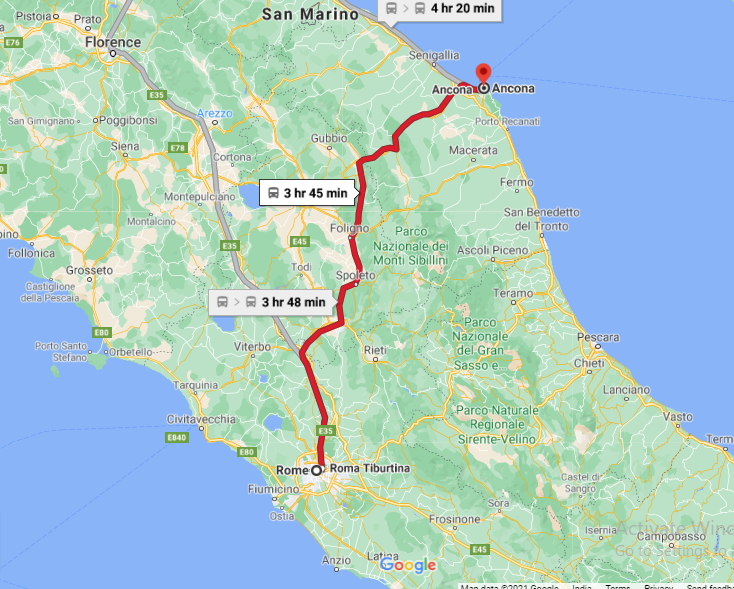 Rome to Ancona by train:
Step 1. Visit Trenitalia and add Roma tutte le stazioni in the "Stazione di Partenza" field and Ancona in the "Stazione di Arrivo". Add Ancona in the field of arrivo and not Ancona Portonovo, Ancona Stadio or Ancona Universita`. Now add the date, time and the number of adults and children and then click on "Aggiorna".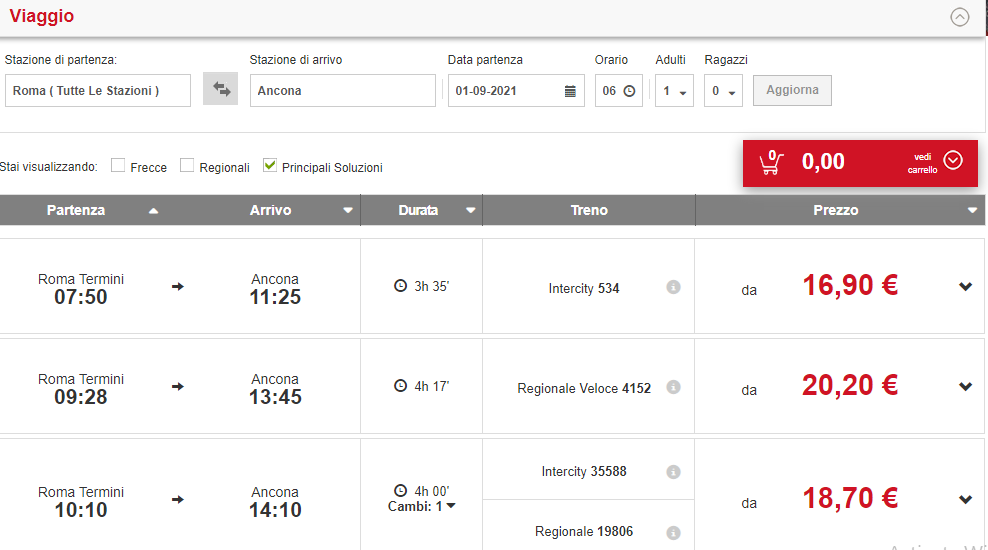 Step 2. Once you have added the fields above and selected aggiorna, pick a train and timing of your choice and click on "Scegli". It will lead you to the page below: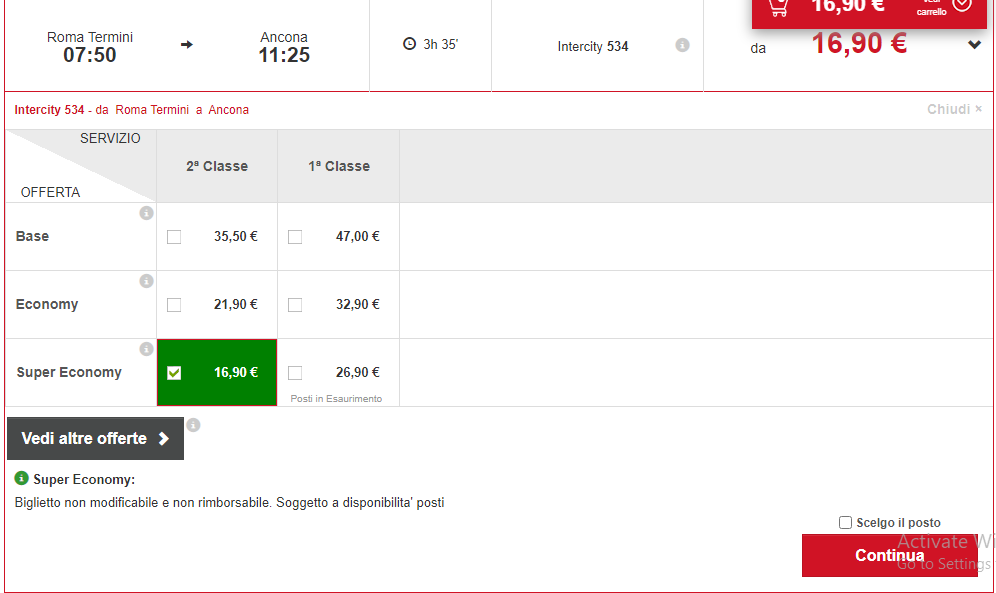 Step 3. Choose the 1st or 2nd class as per your budget and then click on "continua". This will then take you to a page to fill in all your details. I recommend adding them without a login (proseguo senza fare il login) and fill in name of the passenger, email, telephone etc.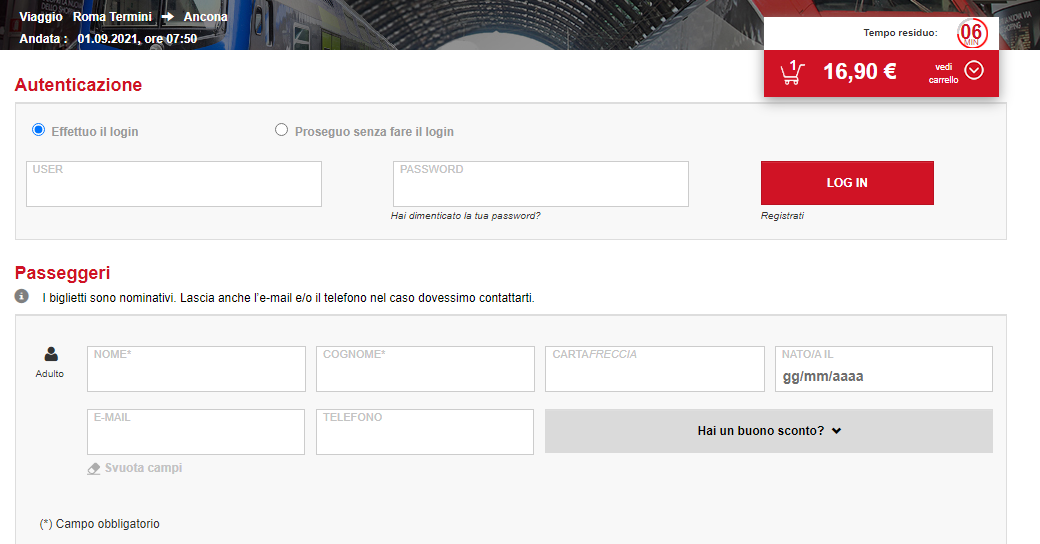 Step 4. The website will now direct you to a payment page. To purchase the ticket, add your card details and make the payment.
Step 5. You will now receive your ticket on your email. Save the ticket in your phone and print it for your journey to Ancona! That's it 🙂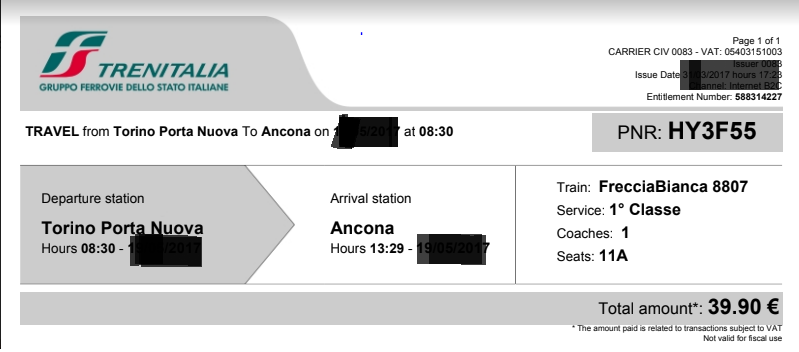 PS- If you buy a ticket from the station counter, don't forget to stamp/validate the tickets in the machine below!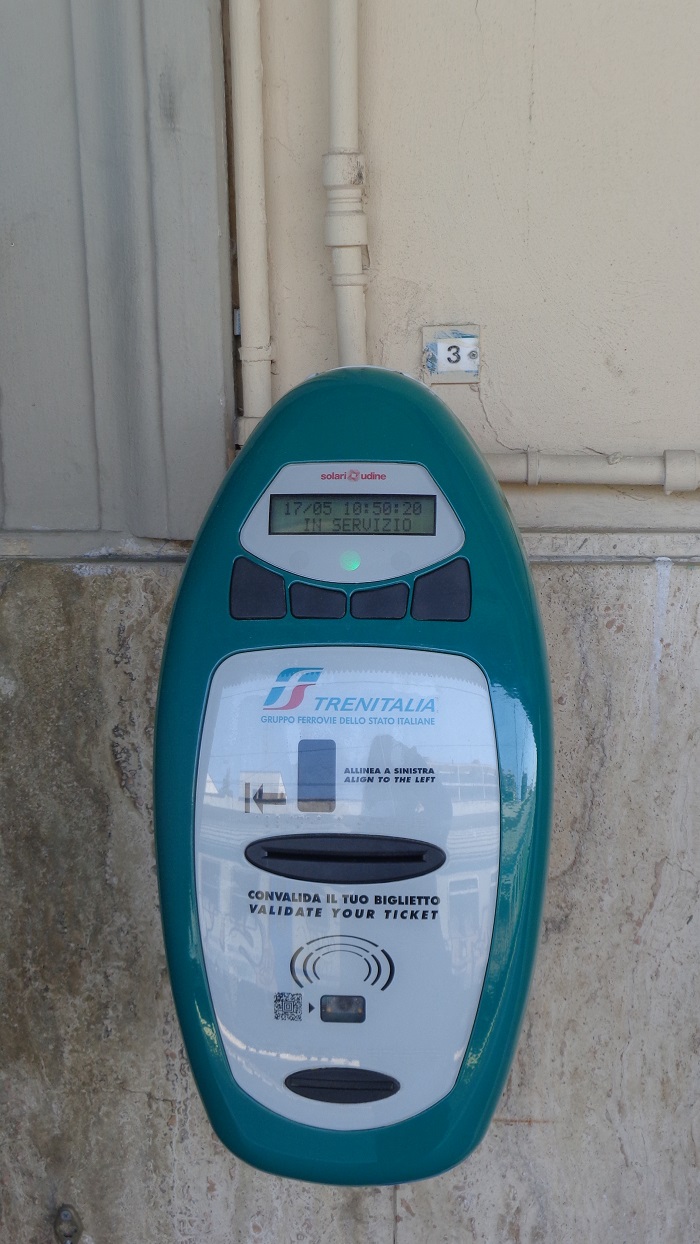 Board your train from Roma Termini (Rome Termini) and in about 4 hours you'll be in Le Marche's capital city- Ancona!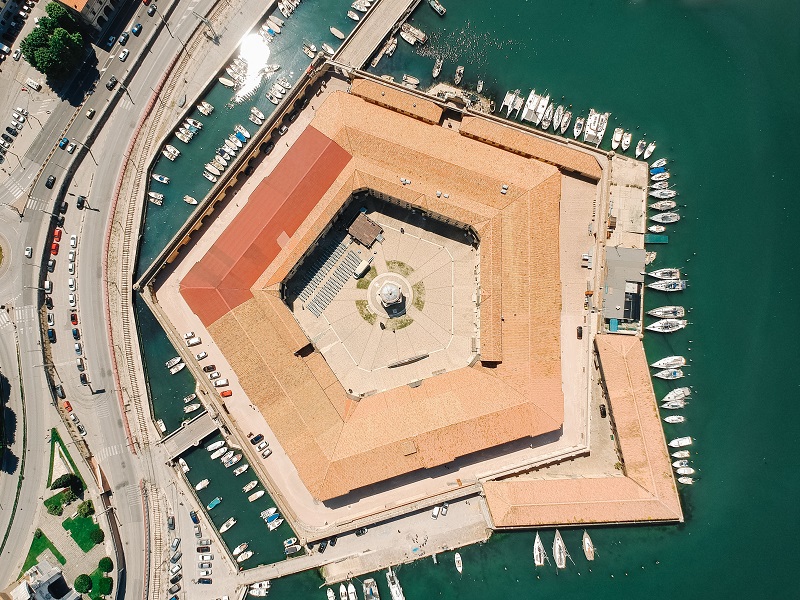 Read Next:
Pin this post: