The concept of Caffè Sospeso or Suspended Coffee started in Naples. Caffè Sospeso is simply an act of kindness where you pay for another person's coffee in advance. It is an exceptional way to show your generosity to another and add more joy to the world! The Netflix documentary "Coffee for All" touches on this subject.
Coffee for All- Caffè Sospeso
Coffee for All- A Netflix Documentary
Coffee for All is a one hour documentary dedicated to the institution of coffee. It centres around the concept of "caffe` sospeso" and is filmed in three cities -Naples, New York and Buenos Aires.
Naples
The documentary starts with the buzzing streets of Naples, where a 20-something Giancarlo is seen working in a local Bar named Caffè Sospeso.
Giancarlo is in prison for a crime he didn't commit but his good attitude pushes a Charity to train him as a Barista.
Additionally, Giancarlo loves coffee which is evident as he is shown in the Bar. He takes orders swiftly, listens patiently to his bosses and desperately tries to sort out his life.
Having a new born baby at home, he vows to do everything for his family. This is the story in the documentary that touched me most.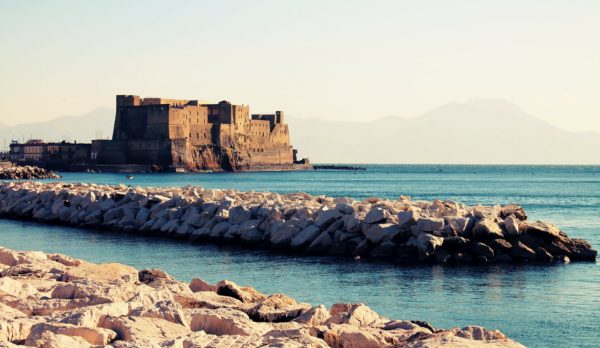 New York
From Naples, the documentary moves to New York showing a glamorous coffee story of Elisabeth Cardiello.
Having an actual coffee legacy from her late father, Elisabeth is the proud owner of the brand Unimatic and shares coffee rituals with the viewers.
Her story on coffee is quite similar to her zest for life. She considers coffee as a "ME" time and links it to her family traditions.
Despite having lived in the United States, she values her Italian traditions a lot.
This wasn't my favorite coffee story but it was engaging and much more fancier.
Buenos Aires
The third city shown in the Coffee for All documentary is the lively Argentinean city of Buenos Aires.
This part follows the story of a writer and a bartender.
Set in a quaint café, the writer is always seen scribbling notes with his cup of coffee while the bartender is shown working in the background.
The writer often observes people around him and explains more about them to the viewers. Meanwhile, the bartender lives two lives- one in the café and another as a transvestite at night.
This part of the documentary shows the booming coffee culture of Buenos Aires in a subtle way. I could understand a lot of the Spanish that the Argentines spoke.
If you're looking for a slow paced film, I highly recommend watching Coffee for All. The documentary is odd in parts but it is manageable to watch as it is very short.
The concept of suspended coffee is beautiful. Isn't it?? These small acts of kindness are exactly what the world needs right now.
Check out this video on Caffe` Sospeso by clicking here.
Further Reading:
SHARE THE JOY AND BUY COFFEE FOR A STRANGER NEXT TIME!
Pin this Post