Perfectionism and language learning do not go hand in hand. Ever since I've been learning Italian, I've addressed this topic because I am a perfectionist by nature. I focus my energy on attention to details which often hinders in my language journey. But in the past 6 months, I've learnt to let go- slowly, one step a time in order to improve language learning to the best of my abilities. So here are 5 ways to handle perfectionism while learning Italian…or any language!
5 Ways to Handle Perfectionism while Learning Italian
1. It's Okay to Make Mistakes:
It is totally okay to make mistakes if you're learning a new language. Remember to cut yourself some slack and focus less on your mistakes and more on your growth. It is okay if you mistakenly conjugated a word or if you pronounced farmacia in the wrong way.
Understand that language learning is not a race. There is no finish line because there is no such a thing as "I know this language 100%". Think about it, even today in your mother tongue, you hear so many words that you still don't know the meaning of. So how can you expect yourself to know every word in a foreign language and not make mistakes??
I'm learning Italian on my own, away from its origin (because I live in India) so I accept and understand the challenges. This does not mean I should justify my mistakes but it also does not mean I should beat myself up over them!!
2. Let Go of the Fear of being Judged
One of the best ways to handle perfectionism while learning Italian is not caring what others say. It is so important to just speak, without the fear of being judged, otherwise your journey won't be fun!
Let me tell you what happened with me around 4 months back.
I recorded an Instagram Story in Italian and got applauded by 99% of the locals following me. But there was one person highly critical of me, my story and my accent. I hated it and stopped making videos of me reading in Italian. Never having spoken Italian to complete strangers online, I was scared by the feedback I got. I was also angry and felt it was not fair.
But it was also not fair of me to stop doing what I loved because of what another person thought. Because accents are a part of us. It is who I am and I'm certainly not Italian. Instead of being fearful of others judging me, I learnt to let go!! I now regularly ask a friend to give me feedback for my Italian recordings. This helps me let go of perfectionism in my language learning journey.
3. Understand How Far You've Come
Another point I'd really like to highlight here is to always remind yourself how far you've come. There is no point comparing your journey with mine because we have had different circumstances, different ways of learning and different priorities.
What instead you should focus on is YOUR own journey!!
In 2015 I could not conjugate essere or avere.
In 2016, I was barely able to say "I'm Ishita from India".
In 2017, I was struggling to understand lyrics of Volare.
And today?? What about 2020?? I can read books and understand 60-70% of the text, I can talk in Italian, I can watch an entire show without subtitles and understand the story, more or less. Small steps led to achieving the bigger goals/steps.
But what's my goal?? To get rid of my fear and talk in Italian.
Ciao!! Sono Ishita, vengo da Delhi. Sono innamorata d'Italia. Di dove siete??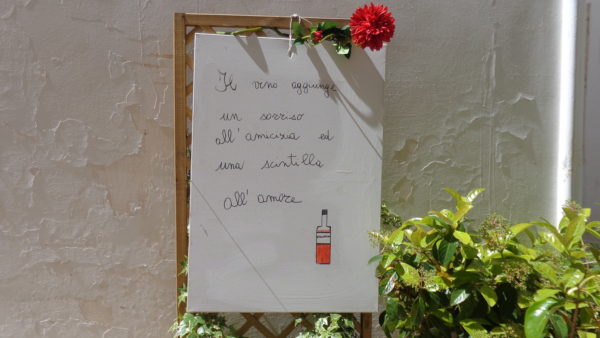 4. Consistency is Key
You're afraid of making mistakes? Afraid of being judged? Afraid that you'll not seem perfect?? Afraid people will laugh?? So am I! But are you doing it for them or you?? Get over yourself and keep focusing on your language learning. Be consistent and make a check on yourself after 6 months. You'll see the difference it made!
Learning a language is a life long journey. Only after taking the plunge of starting to learn a foreign language will you realize that consistency is everything. So make small goals like recording a voice note in Italian or listening to a new song every day. Focused consistency is the key!
5. Everyday is New in Language Learning
No two days are alike, right?? So no two language learning days are alike either! Remember every day will be different, one day you might be super productive and great at learning words but the next day you may not grasp things as quickly. You will have your bad days.
Leave the strong pursuit to be "perfect" every day and instead focus on the smallest of achievements. This will also reduce anxiety and ease the brain that is accustoming to learning a new language!! Let's do it together!
Further Reading:
5 Movies to Watch if you're learning Italian
5 great Podcasts if you're learning Italian
Buy these books for your language journey
PIN THIS POST!
The limits of my language mean the limits of my world

Ludwig Wittgenstein
Check out my 5 language learning tips on IGTV: