The weather in Vienna is so unpredictable! I wasn't lucky both the times and my clothing choices turned out to be poor because I didn't pack enough layers.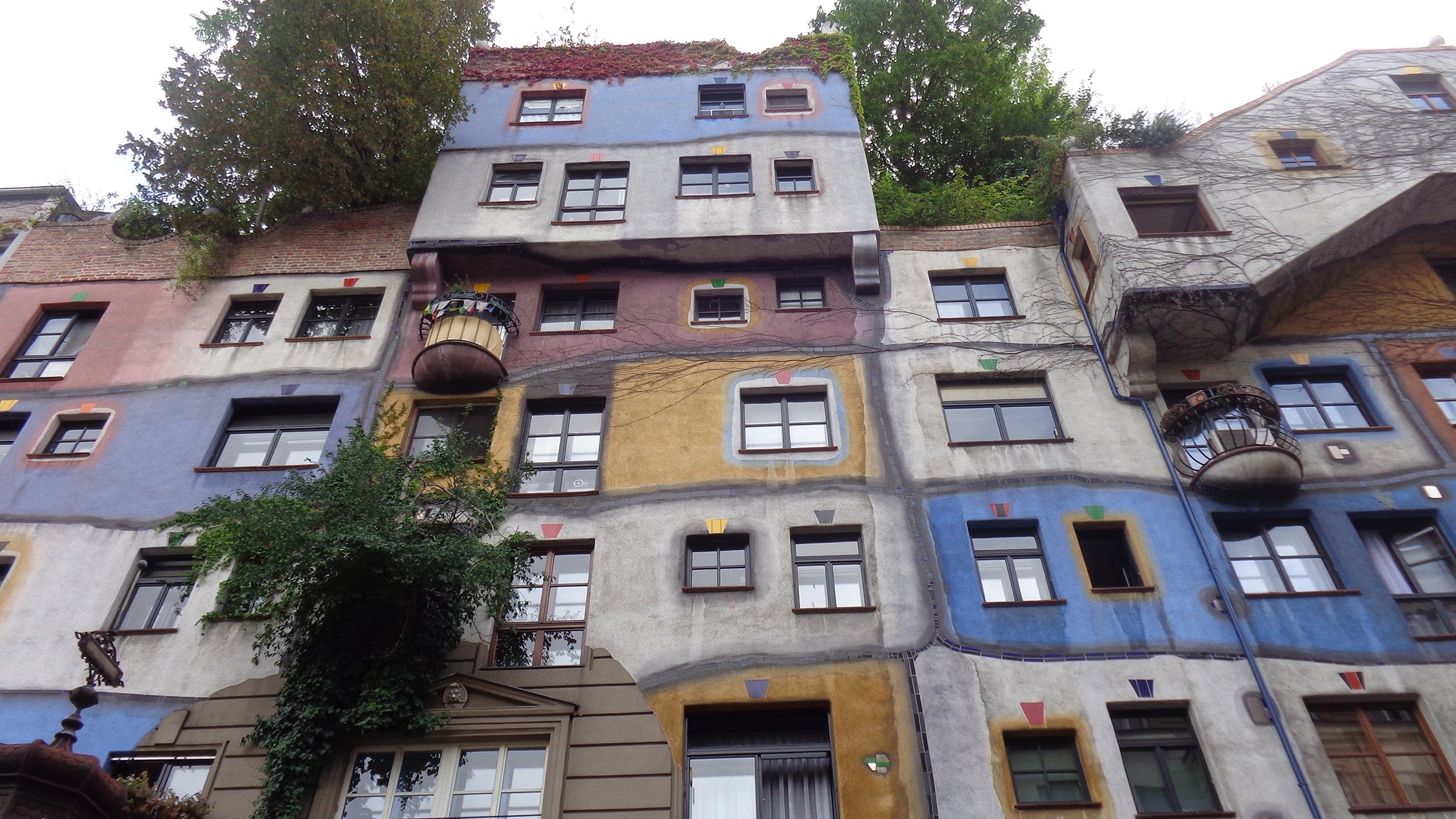 Being the last day in the city I was on the verge of finishing my cash but since I was in no mood to withdraw more euros, I wanted to make do with what I had. That meant choosing between two options:
Option 1: Seeing the whole of Belvedere Palace and Austrian National Library. Spending about EUR 30 for the visits.
Option 2: Seeing the Belvedere gardens (free entry) and the Austrian National Library. Skipping the Belvedere Palace completely. Spending less than EUR 10 for both.
Needless to say, I chose Option 2.
Belvedere Gardens
An easy 15 minute tram ride from the centre of Vienna, the Belvedere Gardens have more locals than tourists! At least on a Sunday morning. The locals were exercising and running amongst all that glory, just very casual!
One of the locals clicked a photo for me and we got to talking. It turned out how she and her husband had lived in the South of India about 16 years ago! She even knew a little Tamil and Hindi and we ended up speaking a lot about India. I was impressed by her friendly demeanour, something a little unusual in Vienna.
I wouldn't have ever thought that I would be speaking Hindi in the Belvedere Gardens in Vienna! I think she stole a bit of thunder of those French styled gardens. But all in all it was a great visit.
Austrian National Library
The Austrian National Library costs EUR 7 (as of 2016) to visit. When I visited, there was an exhibition celebrating the life of Emperor Franz Joseph (1830-1916) who ruled for over the country half a century.
Emperor Joseph was known to be very creative and imaginative so the whole library was such. There were his collection of letters, drawings, photographs and paintings all around me and it was wonderful how well they were preserved. The Library had a unique collection of ancient books that were not to be touched. If I had a better camera, I could have got more shots but standing there was better from what I remember.
I secretly wished to have a look at all those books! The library would have been more fun had a section been opened to the public. Hence my visit was short but I learnt a lot about the history of Austria.


Vienna as a city has a lot to offer because of its fantastic transport system, old world cafes and cultural life. However, the locals were not as friendly. Despite visiting twice and for longer intervals, I have no friends from the city. I think people need to be more open and kinder especially towards Asians.
Have you traveled to Vienna?? What was your experience??
Related Reading: