In the past I have mentioned books such as Four Seasons in Rome by Anthony Doerr, Il Bel Centro by Michelle Damiani and Times New Roman by Martha Miller as some of my favorite books about living in Italy. Whether you're interested to move to Italy or simply planning to expand your reading list, here's another list of 5 honest books about living in Italy!
5 Honest Books about Living in Italy
1. Living In Italy: Hilarious Expat Adventures – How To Survive The Good Life by Stef Smulders
This memoir is a hilarious take on a very serious topic- living in Italy. Stef and Nico are two Dutchmen who decide to move to North Italy and buy a property and what follows is their confusing and funny account of maneuvering through Italian bureaucracy and opening a B&B. This intoxicating memoir shows the true picture about moving to Italy and makes the not so sweet Italian life full of challenges.
The book shows real struggles of living amid the much publicized "La Dolce Vita". Right from fixing the plumbing to construction to unforeseen expenses of realtors, the duo go through several ups and downs. Coming from another culture and country, their observations are accurate and quite entertaining! The book is a thorough entertainment. The descriptions and photos are wonderful and I'd personally love to visit their Bed & Breakfast I Due Padroni in Oltrepo someday. For those who don't know the Italian language, there is a useful glossary too.
Set in Lombardy region of Italy
2. An Italian Education: The Further Adventures of an Expatriate in Verona by Tim Parks
Another living in Italy memoir that I loved is An Italian Education by Tim Parks. This memoir, published in the mid 90s, is a different reading journey compared to the books of today. The author shares his experiences about life in Verona and how he is a walking talking replica of his Italian wife, despite being an Englishman.
An Italian Education takes its readers deep in the daily lifestyle with anecdotes and cross cultural references on neighbors, food, education and society in general. If you're Italian and reading this book, you'll be laughing (I suppose!) about vivid descriptions and astounding observations especially about his children growing up.
This memoir gives a chance to ponder about Italian culture in general, especially written from an astute and amusing perspective. Because I love Tim Parks' books in general, I highly recommend you to pick this book!
Set in Veneto region of Italy
Pingback: Inspector Montalbano books in chronological order!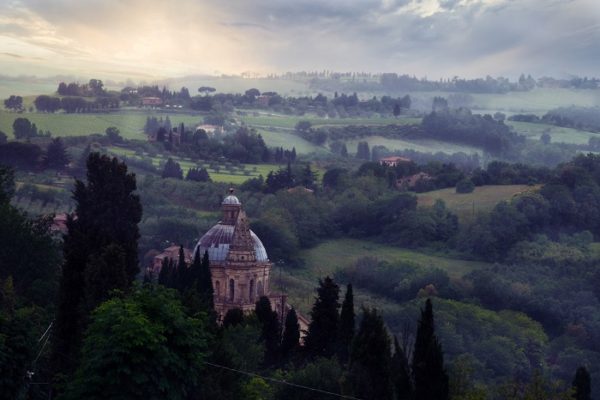 3. Love in a Tuscan Kitchen: Savoring Life Through the Romance, Recipes, and Traditions of Italy by Sheryl Ness
Sheryl Ness's Love in a Tuscan Kitchen is a heartwarming story of meeting her husband in Tuscany! No, this is not an over exaggerated Tuscan tale but a story of life's strange unexpected turns and twists. And they all happen in Italy 😉 The memoir expresses the author's inner most feelings of being in Italy in her 40s and later meeting a man from Abruzzo who eventually will be her husband.
Love in a Tuscan Kitchen is a comfort read as the author takes her readers to the tiny Tuscan village of San Gusme and parts of Abruzzo where locals are super friendly and food tastes heavenly!!
This memoir is a journal from the author's heart and what I especially appreciated were the recipes scattered throughout the book. Not only were they educative but also made the memoir a unique cookbook.
Set in Tuscany region of Italy
4. Bella Figura: How to Live, Love, and Eat the Italian Way by Kamin Mohammadi
Another memoir about living in Italy is Bella Figura by Kamin Mohammadi. This is a book about the author's experience of staying in Florence for a year. A memoir filled with fun and vitality, Bella Figura describes the story of a sorry mundane woman changing to a revitalized version of herself! The Iranian author adds several seasonal anecdotes and stories from her life in Iran and draws you in two diverse yet similar cultures.
The intriguing memoir touches on aspects of Italian living such as community, food and beauty. There are also delicious recipes from Tuscany that the author learns over time and shares in this book from summer to winter.
If you know the Italian language, you'll love the words throughout this memoir, otherwise I'd suggest you to keep Google Translate handy.
Set in Tuscany region of Italy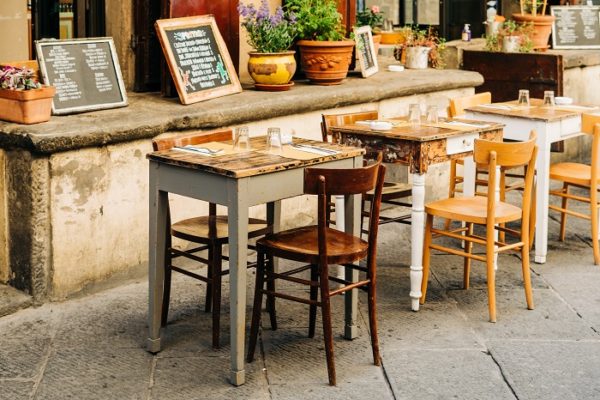 5. Head Over Heel: Seduced by Southern Italy by Chris Harrison
Another memoir on living in small town Italy is Chris Harrison's Head Over Heel. Set in Puglia, Head Over Heel is a seductive love story showing the pretty, gritty and infamous side of Italy. Navigating the Italian systems and presenting the obsession of la bella figura, the author is successful in showing both his love and hate for Italy quite beautifully. The book has detailed descriptions of places which offers a rich experience for Italophiles. You will mentally be in the summer of Puglia while reading the book.
The amusing memoir might have been better titled though. "Seduced by Southern Italy" is a tad misleading because the author complains about life and bureaucracy throughout the book.
Nevertheless, the love story is enticing and the narrative is bound to give you itchy feet! All in all, an honest book about living in Italy.
Set in Puglia region of Italy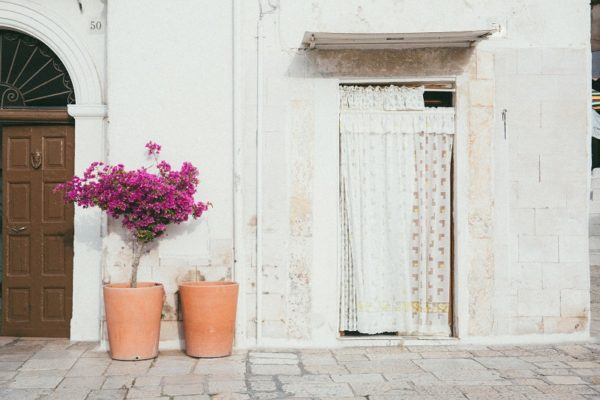 A request- I noticed how stingy and impolite people are with book reviews! I think that's totally unfair because writing a book is hard work. Memoirs are someone else's history so we don't have to love them in entirety. Keeping this in mind, one should read all memoirs with a pinch of salt!
Further Reading:
Pin This Post:
Become a Patron!