There are so many great resources to learn Italian that its hard to choose which ones to follow. I've tried and tested many Italian resources over the past 6 months and these 7 free Italian language learning resources really helped me in improving my language skills. These are the ones you should explore today!
7 Free Italian Language Resources to Explore Today
Youtube:
1. Vaporetto Italiano
Vaporetto Italiano (an unusual name, I know!) is a great way to learn Italian with host Francesco. His videos are simple and well made and offer insight into Italian grammar and colloquialism. Francesco is molto simpatico and his personality shines through in all videos. He has that knack of understanding a student's mind to explain every tiny detail. I especially love this video of sounding more natural in Italian.
Highly recommend Intermediate learners to take the B1 and B2 tests that Francesco creates for his online students.
2. My Italian Circle
My Italian Circle is another excellent resource for learning Italian on your own. Run by Anna and Diana, two extremely women passionate, the channel offers an understanding on Italian art and music. Right from the introductory score to the highlights of famous Italian artists, the duo show a different way to improve Italian.
Furthermore, Anna's confident way of talking and explaining is very motivating.
Highly recommend you to listen the practice videos that has a dialogue to understand colloquial expressions slowly. Senza fretta!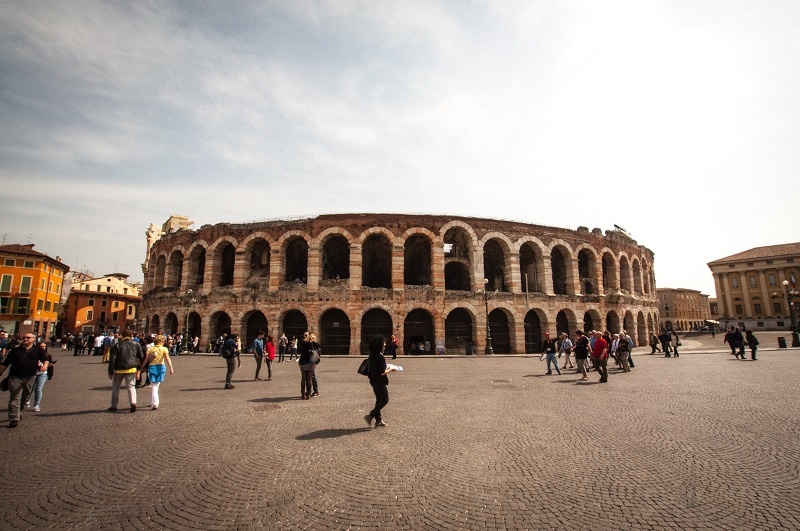 Podcasts:
3. Italiano con Amore
Italiano con Amore is hosted by Eleonora, a teacher of Italian language since 2006. With a positive and vibrant voice that can brighten up your dull day, Eleonora focuses on language and culture in all her podcast episodes so far. From traditions to food to travel, she covers it all.
Highly recommend listening to the episodes on pandoro and production of olive oil which give pivotal awareness into the Italian way of living. Click here to listen to the podcast and here for her paid courses.
4. Italiano in 7 minuti
Also a Youtube channel, Italiano in 7 minuti is run by Simone from Puglia. Simone offers a chance to see Italy through literature, sports, food and of course Puglia- his home! His podcasts question the language too, for instance, this episode on "Is Italian Ambiguous?" is very unique. All the episodes with his girlfriend Francesca are super hilarious and don't seem forced! I highly recommend listening to this episode of learning Italian with TEDx Italia.
5. Oggi Parliamo
Another podcast that is available for free (along with transcripts) is Oggi Parliamo hosted by Andrea Callegaro. This podcast on Italian culture and grammar has over 190 episodes (and counting!) and covers Italian expressions, news and cultural information. With shorter episodes compared to its counterparts, it is a much easier podcast to listen to.
Additionally, Andrea speaks slowly and clearly which makes it an excellent podcast for beginners and intermediates. Click here to listen to the episodes and here to book a session with Andrea.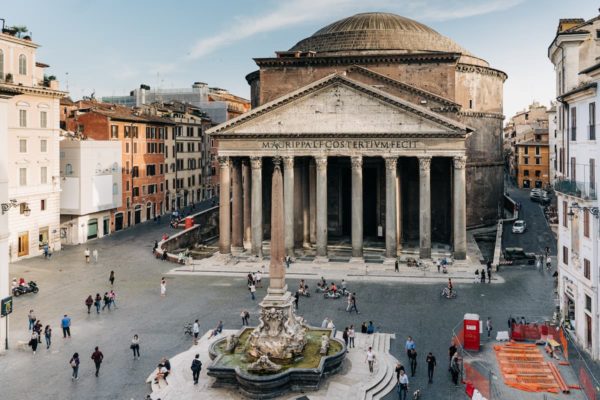 Instagram:
6. Pera Toons
Learn Italian and have a laugh on the side with Pera Toons. Created by graphic designer Alessandro Perugini, this account has been giving me a reason to giggle…. a lot. I followed them on Instagram during the lockdown and got obsessed with their videos! Always spot on, full of jokes and wit, they even have a Youtube account, a Facebook page and a joke book on Amazon. Its a great method to learn Italian!
7. Impariamo Italiano
Learning Italian with graphics and videos is extremely entertaining and fun. The retention capacity is definitely higher when you see a picture and learn the word. And even though I love reading and swear learning with books, it can get monotonous. That's why I recommend the creative photos and posts of Impariamo Italiano -a very popular Instagram account that focuses on teaching through single topic focused content.
Hope you enjoyed this list of 7 free Italian language resources. Explore these today and make learning Italian fun!
Read Next:
Check out my Italian song playlist on Spotify!
Pin this Post: