If you're looking to have a meal with a view in Rome, look no further! This is the post for you! Do yourselves a favor and book a meal at Aroma Restaurant in Palazzo Manfredi. My experience was almost surreal here because this restaurant is right opposite the Colosseum!! I mean what else can one want??!!
Chef Giuseppe di Ioro and his team do an exceptional work of running this place at Michelin star standards. I had a delicious lunch of the simplest Italian flavors in the most classy way. I started with wine from the region of Friuli Venezia Giulia with a side of fresh bread. The view of the Colosseum was perfectly opposite my table and the sun was away so it was a fantastic experience. I just couldn't take my eyes off it!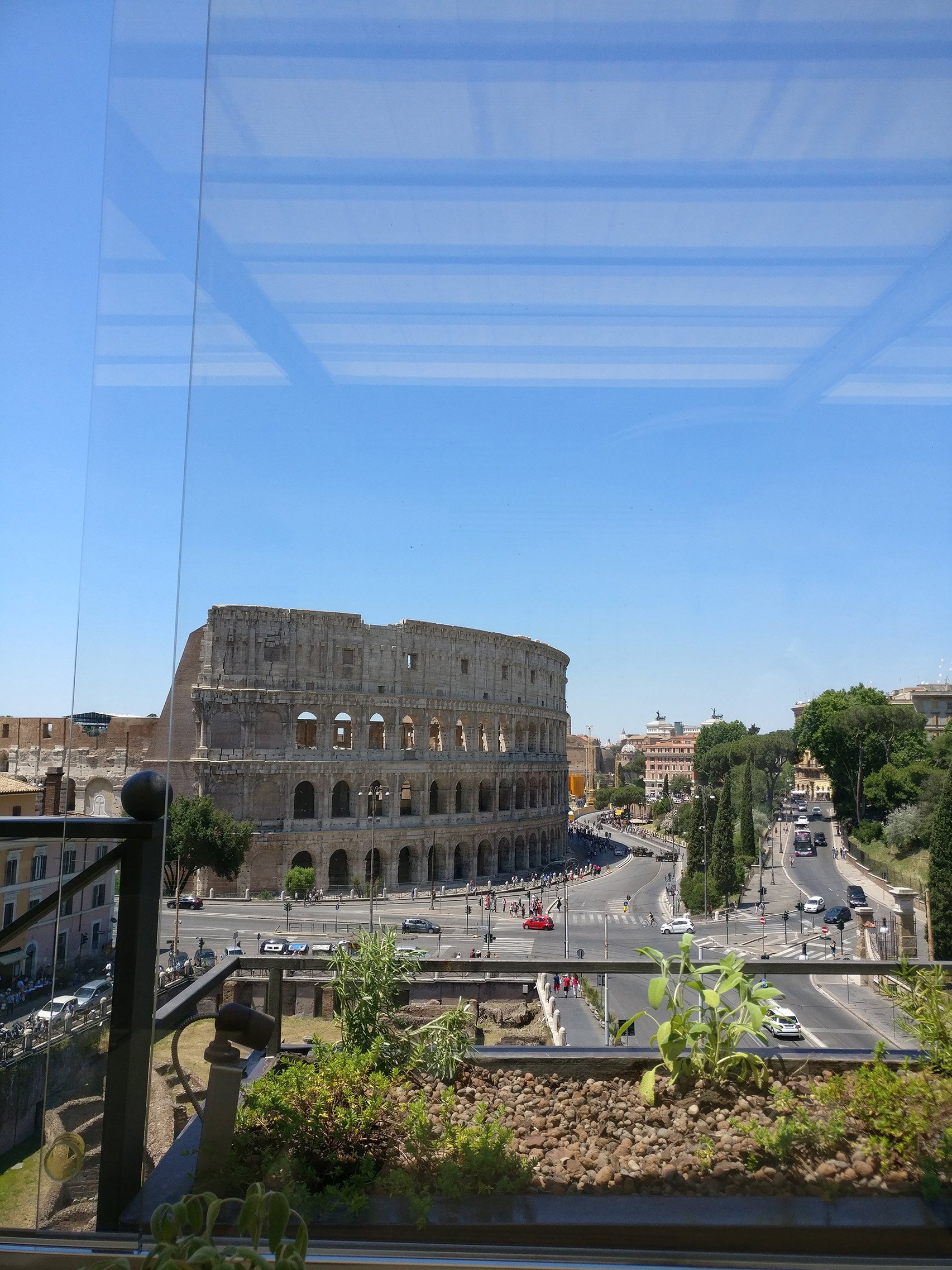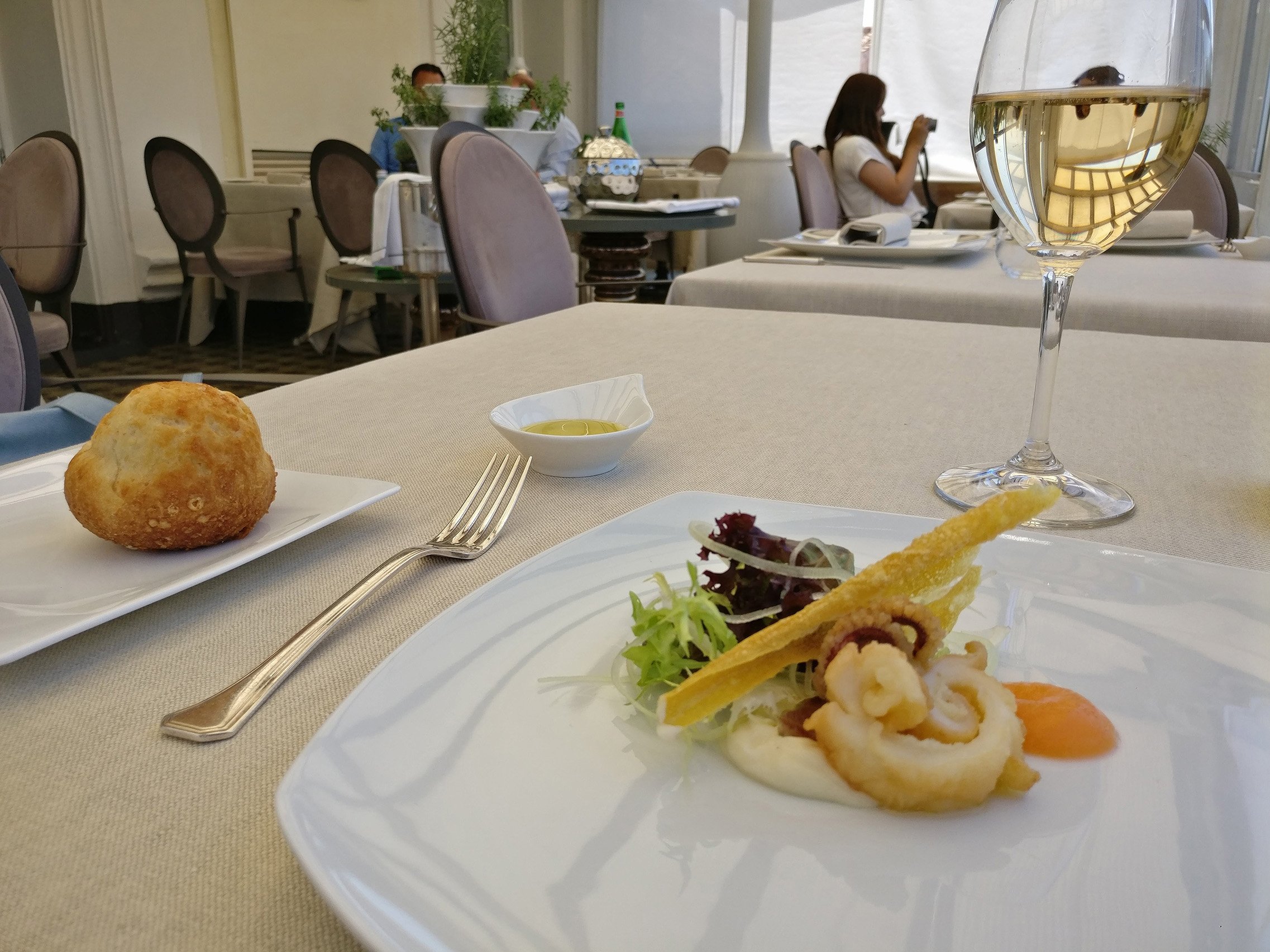 My host, Alessandro, made sure he wasn't overbearing to me but at the same time around for my needs. He suggested me the wine and also ordered ricciola in melone sauce with fresh herbs for my first course.
I don't call myself a food expert but definitely an enthusiast but what I can say was really good about was the fact that it blended in white wine and perfectly exquisite and light!
For the second course I ordered a buttery ravioli with olive oil and thyme in potato filling. This was simple seasonal food at it's best! I enjoyed every bite with that view! The chef kept sending me greetings from time to time such as a light plate of starters or a dessert of chocolate and raspberry!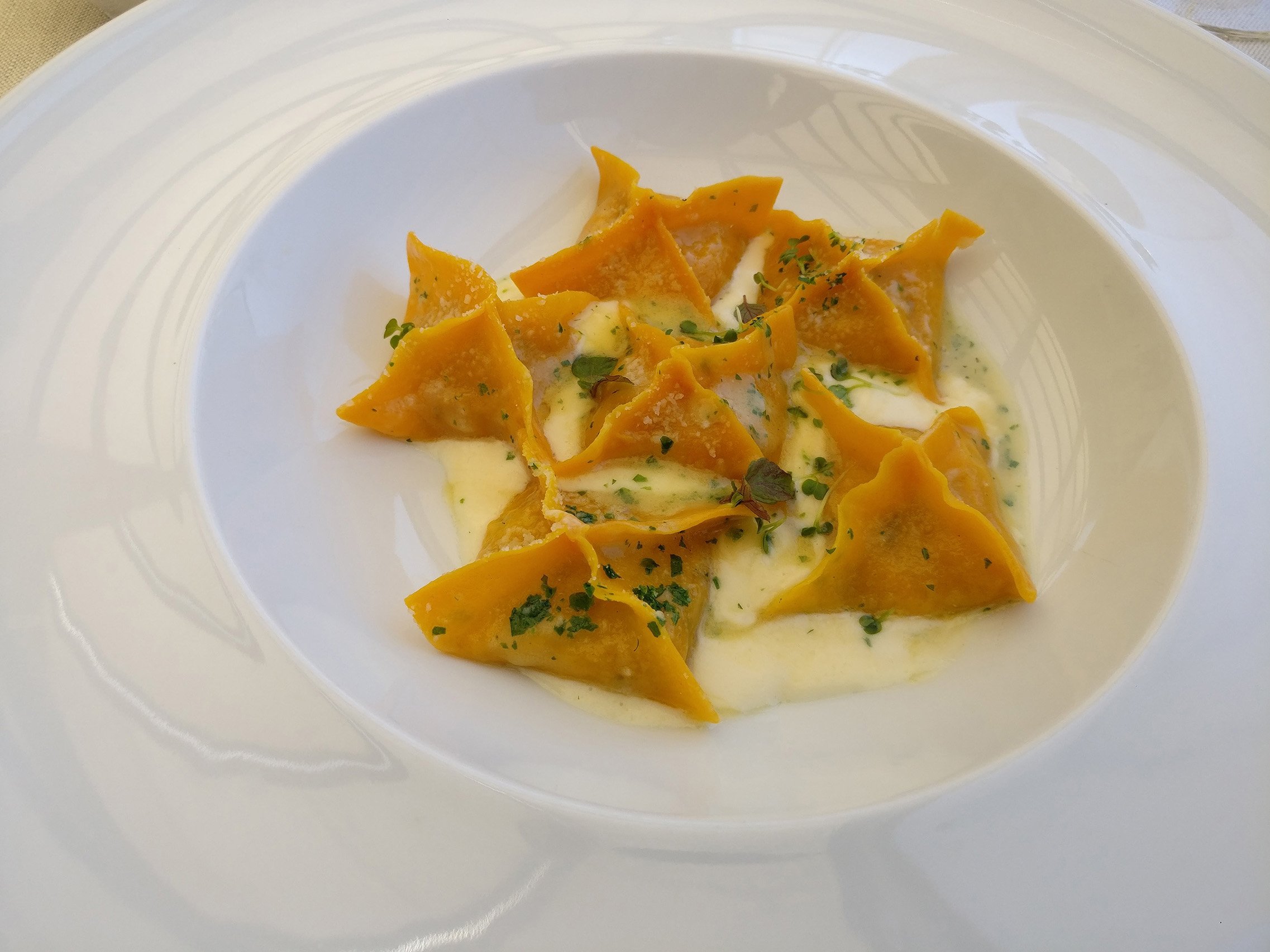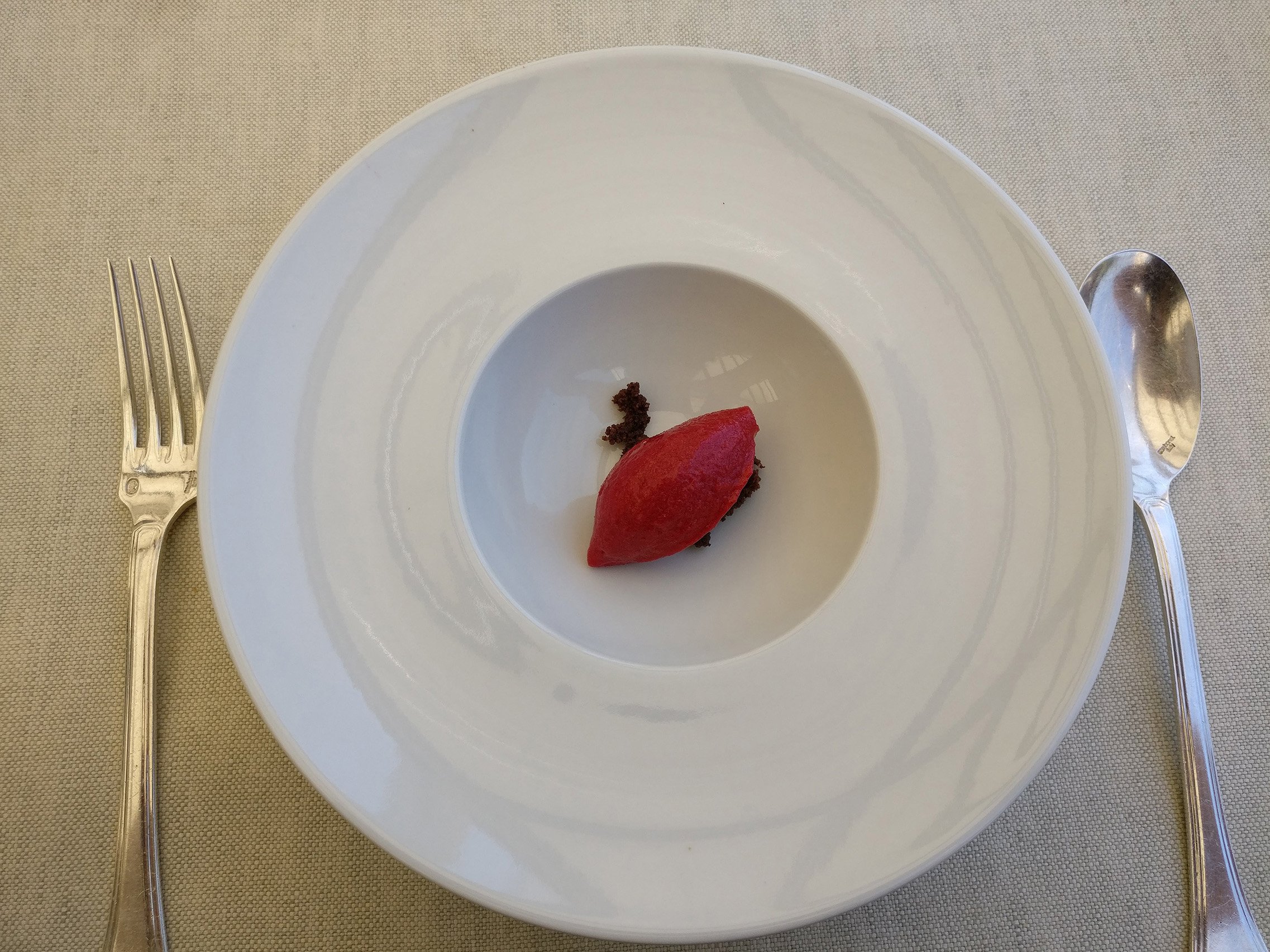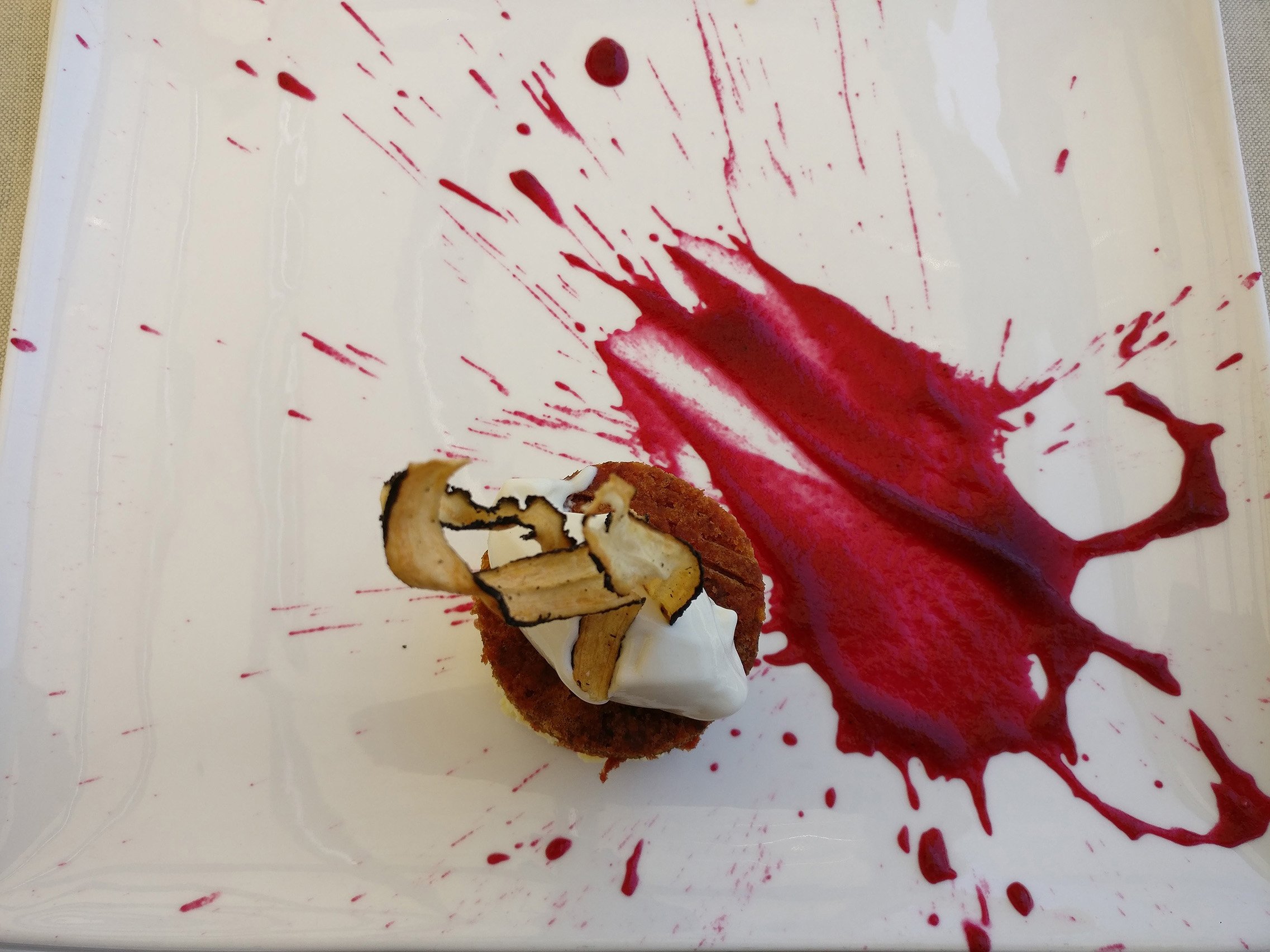 Dessert at Aroma Restaurant
After spending 2 hours of eating with great service, wine and views, I ordered a beetroot cake. It looked right out of an episode of MasterChef, a fabulous end to a meal!!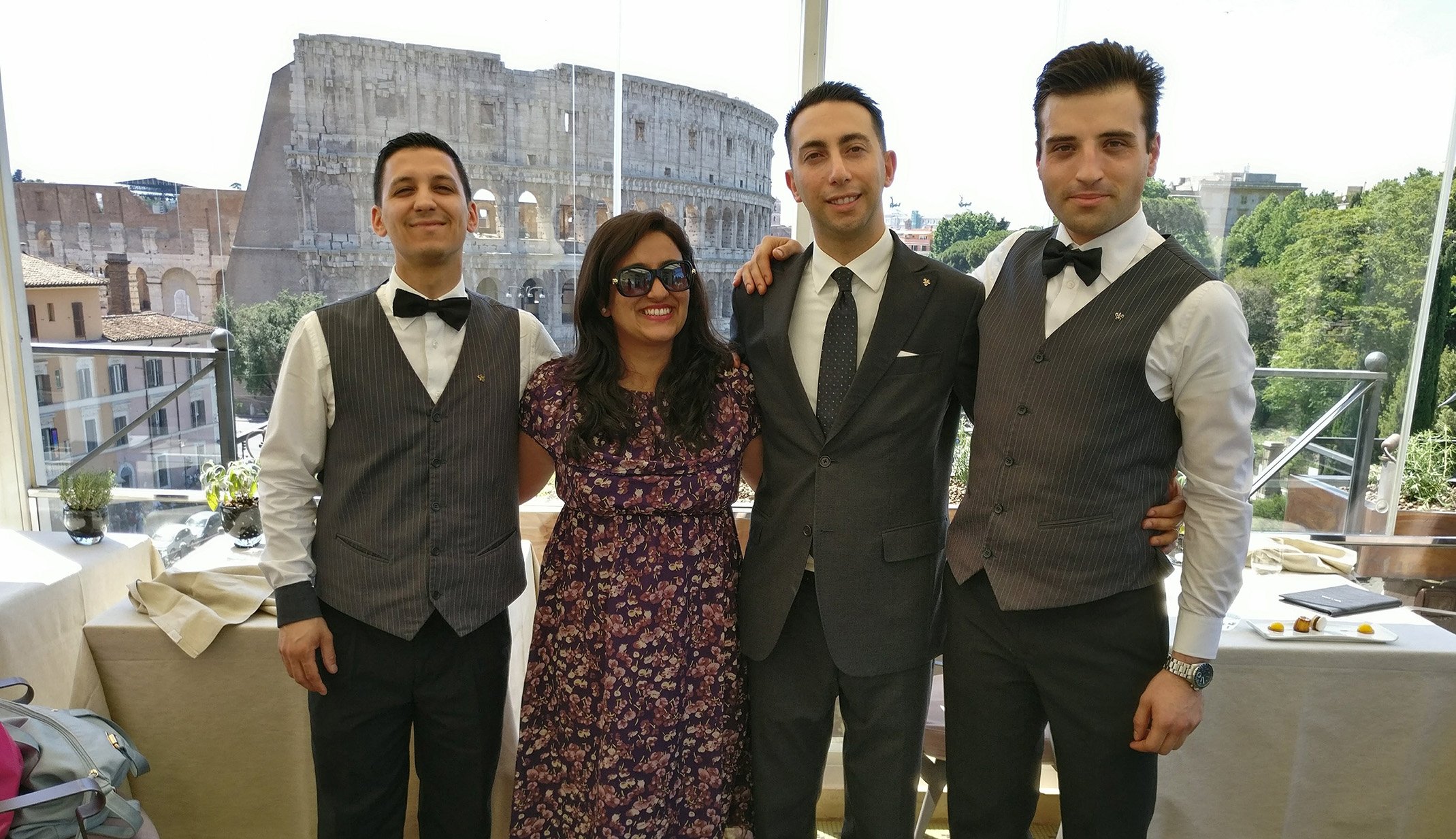 I would highly recommend Aroma Restaurant to anyone looking for a meal with a view + a bit of quiet in all the rush of a big city like Rome. And no, Aroma Restaurant isn't as expensive as you are thinking. Check their menu for more!
Thank you to Marianna for making my day so special! Grazie mille tante!!
Contact: Via Labicana 125, Rome.
Add your email to access the Monthly Newsletter & More!
Disclaimer: I was a guest at Aroma Restaurant but all the views here are my own. Can't wait to visit it again!
Books based in Italy:
Disclosure: These are "affiliate links" . If you purchase something from these links, I will receive a small commission (at no cost to you). Thanks for supporting Italophilia!