Cari Lettori,
On the 5th of March I wrote this post about missing Italy. I had no idea when I would visit the land of my calling. Many of you reached out to me, empathising with me, understanding my feelings; some of you were responsive with the same thought while others asked me when would I go. Trust me I had not the faintest hint because I was just thinking of it as a far fetched dream…..
You might have heard that sometimes when you least expect, things happen at the drop of a hat. That was exactly what happened to me!

I realized that all along I was waiting for something to transpire, something out-worldly, when in reality I should have been the one making it happen. So I focused on what I had- the resources, time, money…..and things started to come to me. I set some goals and budgeted my trip. And now...
I AM IN ITALY!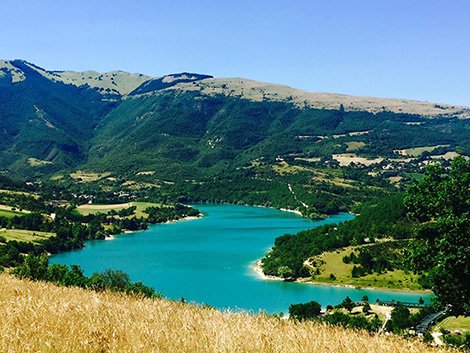 I have collaborated with the lovely ladies from DiscoverMarche who have an excellent blog on the most beautiful yet one of the least talked about regions of Italy- LE MARCHE! Go follow them and see what they have to show you!! I will be in Le Marche with them and there will also be many other towns before and after.
Join me on my Facebook and Instagram pages and drop me a comment if you follow me there!
But before you go…
I just want to tell you all something that I have learnt in the past few years and that defines me well. If you are thinking, planning and dreaming of something big in your life, don't wait. Find that inner courage and do it.
MAKE IT HAPPEN!
Let go of the fears, the ifs and buts…If you have an idea, materialize it; if you have a sense of urgency, don't wait.
Never stop dreaming!!
Arrivederci from the other side of the world!
Ishita