When I was traveling in Puglia, I had the opportunity to meet Lili and Robert of Espressino Travel. A boutique company specializing in tours from Puglia, Espressino Travel offers food classes, day trips, wine tasting and cultural tours in Puglia. I was lucky to take a half a day tour in Lecce with Robert and Lili and couldn't be more pleased. Let's see what all I saw during my promenade in Lecce with Espressino Travel.
A Promenade in Lecce with Espressino Travel
The tour started and ended at Piazza Sant' Oronzo -the square of the patron saint of the town of Lecce.
Lili and Robert showed me around and the piazza and shared much of the history. It seemed they knew everyone in town as I saw them exchange greetings. Every time they would meet someone, they would also share a little anecdote about about how they knew them. One such person was a local painter who invited us to visit his studio that time. We saw an amazing collection along with beautiful maps of the Salento region!
We later stopped by Teatro Romano which I was familiar because I had seen it in an episode of Italy Unpacked. Teatro Romano holds concerts in the summer and I was only imagining how grand it must seem.
The duo also took me to one of the other famous bars in Lecce to try Pasticciotto-a crisp pastry filled with the goodness of custard. It was so perfectly delicious and made with love. I was oggling like a little child at the Bar and ended up taking another pastry. Thankfully all the walking helped to digest it.
We then visited several piazze filled with quaint bookshops, pretty trattorias and baroque churches. One of my favorite stops was the Basilica di Santa Croce. It was an incredible sight! And only when you see it you believe the detailing of each and every facade from the rose windows to strange figures to griffins and lions. Lili mentioned how each time she sees something new in the facade.
Some of the pictures from the tour: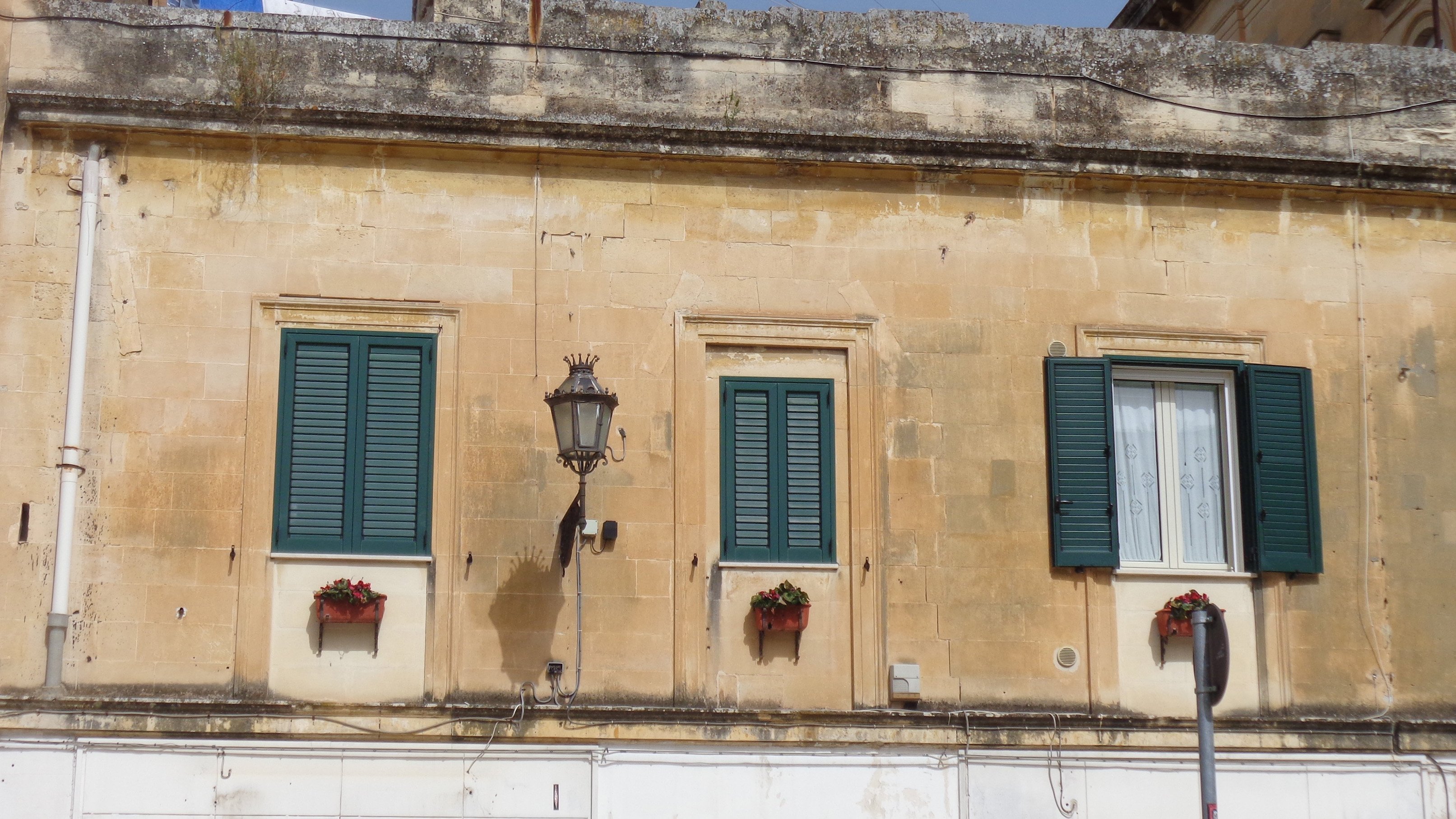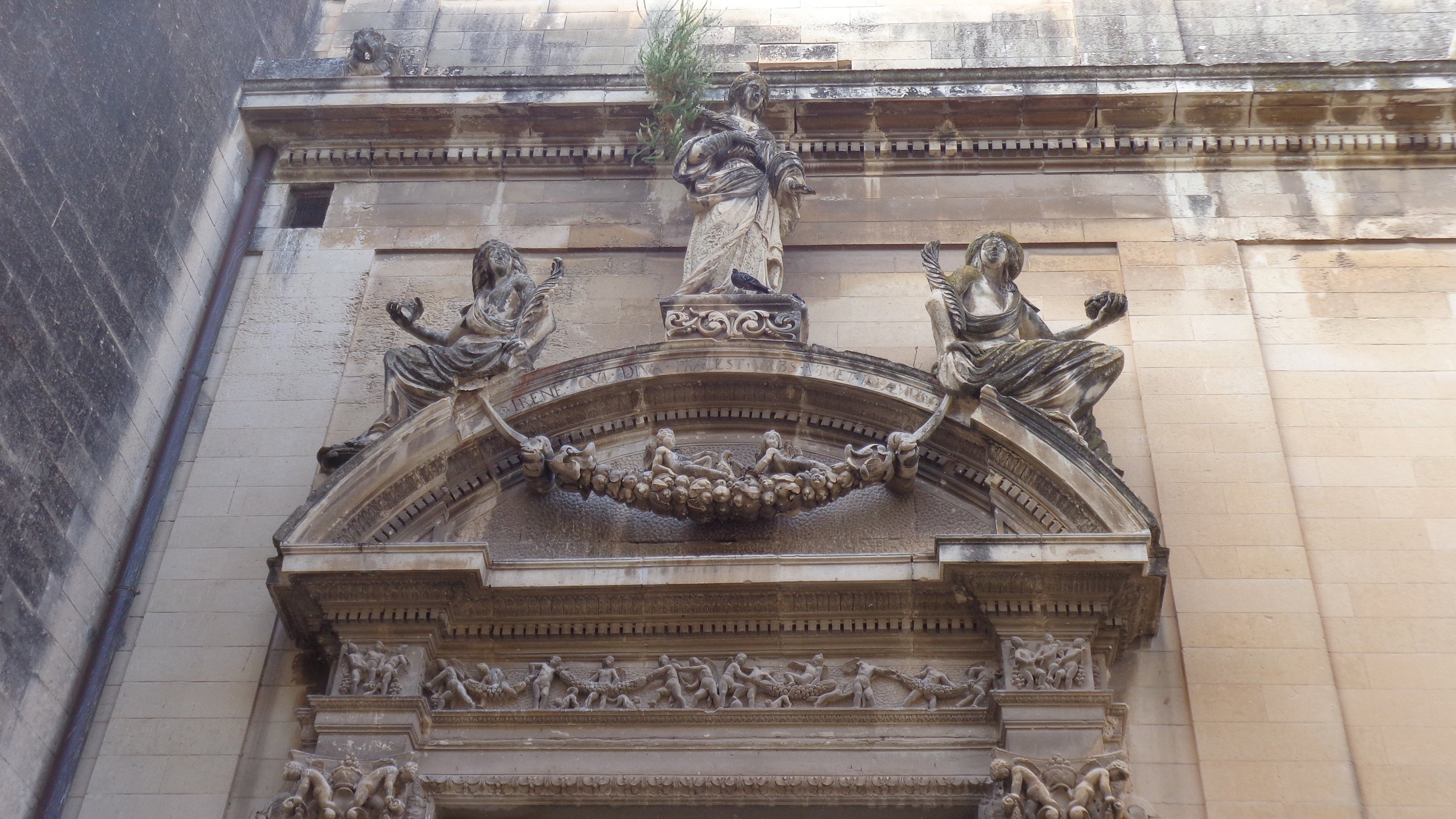 Apart from the history of the Salento area, the two also took me to eat the local pastry called pasticiotto. We also visited the town's most acclaimed bar called Bar Avio where I tried the famous "Caffe in Ghiaccio"-coffee with sweet almond iced milk. Buonissimo!! Absolutely delizio!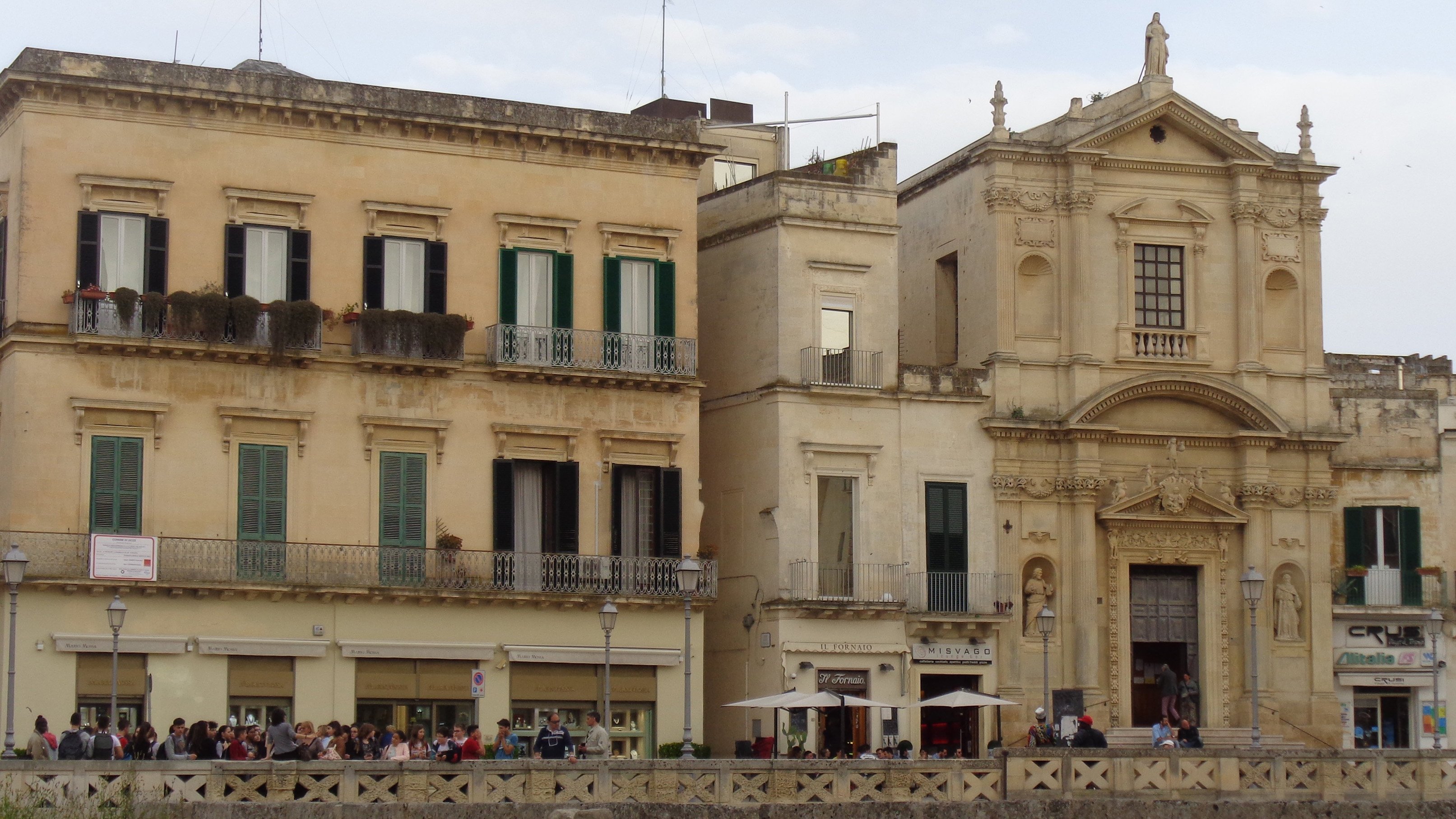 Towards the end of our 3-4 hour walk was a HUGE surprise. More food of course! I was given a HUGE slice of pizza from Pizza & Co– one of the highest rate places of Lecce. Owned by two brothers from Napoli, Pizza & Co is where their love for food is poured on and even though I've had a lot of pizzas in Italy, nothing beats this, salivating just thinking about it.
Lili and Robert are excellent hosts and passionate tour guides. If you're ever in Puglia, book a tour with them – Espressino –Instagram, Twitter and Facebook pages.
How to Reach Lecce:
Lecce is very well connected by train from all parts of Italy. I took the direct Trenitalia from Rome and was there in exactly 5 hours. There are direct flights from many major cities of Italy and rest of Europe to Bari.