Your whole life you thought garlic bread was Italian?? Keep reading, because you're in for a surprise! There are many more such dishes believed to be Italian but in fact are only a global take on what we call "Italian food". So apologies in advance to burst your bubble folks (wink wink) but dishes such as Alfredo Pasta and Spaghetti Bolognese are not Italian food. Let's take a further look at 5 popular dishes believed to be Italian but aren't!
5 Popular Dishes believed to be Italian (but aren't!)
1. Garlic bread:
I know this is a big food myth that needed to be busted – Garlic bread is NOT Italian. I'm saying it louder for the people in the back 😉
If you're in Italy and ask for garlic bread you'll be given a quizzical expression and a blank stare. This dish simply does not exist in Italy. Garlic bread is an American concept, popular in India and the rest of the world but Italy. But it is not Italian.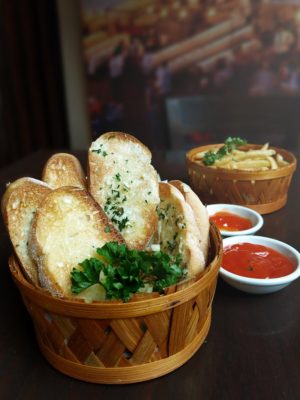 2. Any type of Chicken pasta:
Chicken pasta is not an Italian concept as Italians do not put any chicken in their pasta. So if you're looking for pasta in Italy don't expect to find chicken in it. This is again a global way of eating pasta but strangely enough it doesn't even exist in Italy.
Chicken on pasta is not prevalent in Italy
3. Pepperoni Pizza
Pepperoni pizza is an American pizza popular globally but yet another dish that does not even exist in Italy. If you want to eat pizza with salami ask for pizza con salamino!
Peperone in fact is the Italian word for peppers or capsicums- red, yellow and green (spelling with a single p!). So if you're in Italy and ask for a pepperoni pizza, be warned because you might just be served a pizza with tons of capsicum! 😉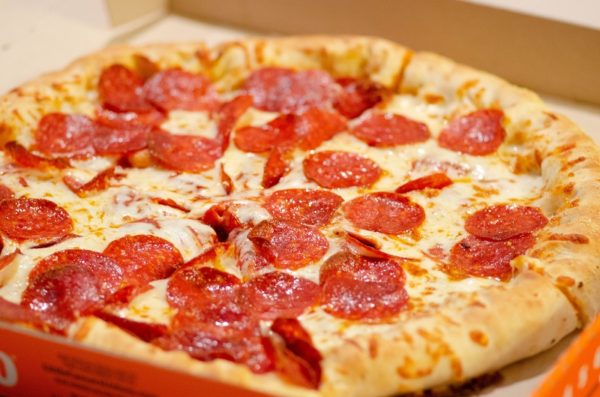 4. Peri Peri Sauce Pasta
Peri peri sauce is an African sauce usually made with garlic, lemon, salt, onion oil and some vinegar. While the sauce is delicious, it is yet another food that is believed to be Italian but is not.
I see a lot of restaurants in India offering peri peri sauce pasta but truly it is NOT Italian.
5. Herb and Garlic Dressing
Another dish that is believed to be Italian but isn't is the garlic and herb dressing that is commonly marketed as Italian to be put on pasta and pizze. These dressings do not come from Italy because they don't exist there in the first place! This is a very global take on selling with the word "Italian" in it.
If you're in Italy and looking for a good dressing, ask for aceto balsamico (balsamic vinegar) and get ready to be blown!
Phew! How many of these Italian food myths were you aware of?? Which one caught you by surprise? Comment below to share your thoughts!
Also read:
Don't forget to PIN:
Italian food is all about ingredients and it's not fussy and it's not fancy

Wolfgang Puck