I met Linda of The Beehive in April 2016 after being online friends with her since a few years. Linda and her husband Steve run "The Beehive" in Rome – an environmental friendly hostel with a passion for community building. They use ecological goods and recycled paper in their hostel and support all things organic.
The Beehive is a place made with a lot of love and that shows in Linda. She has dedicated evenings for storytelling sessions and cooking classes often. The whole foundation of The Beehive rests on its unique concept of friendliness and warmth.
GET YOUR GUIDE TO 3 DAYS IN ROME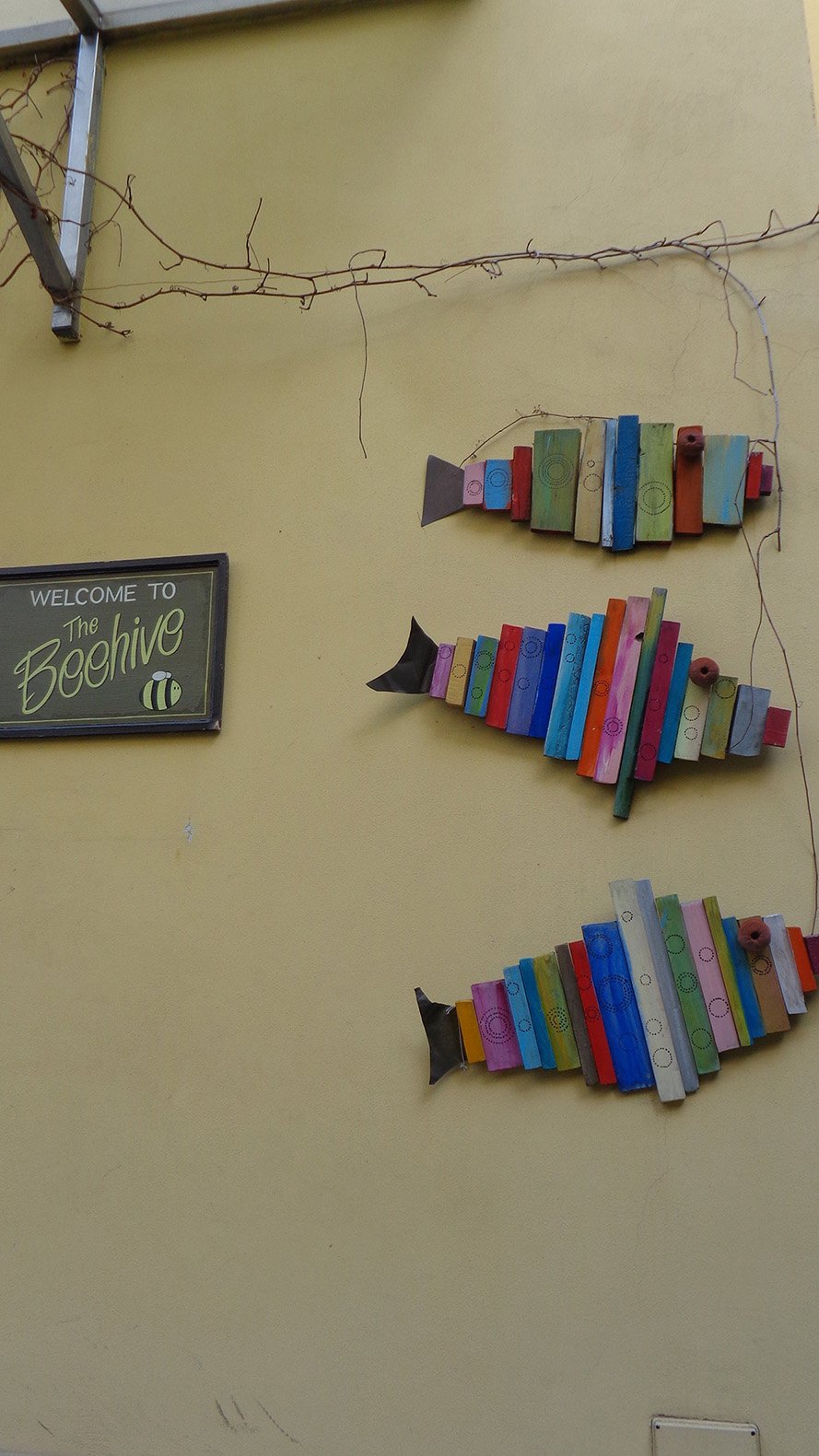 Last year on a one day visit to Rome I booked a night at The Beehive just to meet Linda because I was so inspired by her. Let's read what she has to say about her life in Italy, learning the language and about The Beehive:
How The Beehive started:
My husband Steve and I got married in September 1998 after a long and tumultuous relationship. Part of our "master plan" had always been to leave the US and live internationally, but we just didn't know how we would go about doing it or what we would do and so we came up with a lot of half-baked ideas. We spent part of our honeymoon in Rome and stayed at a hotel/hostel that Steve used to work at a few years before. That's when the idea came to us of creating our own hostel in Rome and 8 months later we opened the doors to The Beehive on 11 May 1999.
Did you know Italian beforehand?? How was your experience learning in the first few months??
I had taken Italian for 2 semesters at Santa Monica Community College a few years before we moved to Italy, but sadly had not retained any of it. However, my family is Puertorican and Spanish was my first language. Since Italian and Spanish are very similar, I felt comfortable in Italy despite not knowing the language.
I took a two week course at Torre di Babele at its former location on Via Bixio in Rome, but the course was frustrating as it was filled with a group of students who had no interest in learning the language (have no idea why they were there!) and they were very disruptive. After that course, I came into contact with an Italian language tutor, and now good friend, Andrea Viviani, who tutored me privately for a while. At that point though, I was a new mother and so my Italian language learning took a backseat. I've learned the rest of my Italian on my own which I have to say, probably isn't the most effective way to learn a language.
What tips would you give to readers who are learning Italian??
Find a method that works for you whether it's in a group if you are an extroverted sort or privately by tutor if you prefer one on one. Both have their pros and cons and you might want to try both initially to see which works best for you. Stick with whichever method works and keep with it and keep learning!
That was my problem, I reached a certain level of fluency and comfort and then stopped. This was a mistake because while I have a grasp of the language, I am by no means at a high level of proficiency in Italian and I make a lot of mistakes, basic mistakes too.
It's difficult to go back, but I do have a friend who has a wonderful YouTube channel –Lucrezia Oddone – Learn Italian with Lucrezia and she has inspired me to want to hire a private Italian language tutor again to expand my vocabulary and improve my grammar. It's never too late!


Grazie mille carissima per la tua ispirazione! In the comments please let me and Linda know how this post inspired you whether you are in Italy or not and even more so if you are learner of the Italian language.
Follow Linda as @thebeehiverome on Instagram, Twitter and Facebook.
PIN IT 😉
GET YOUR GUIDE TO 3 DAYS IN ROME