I've kept a secret for too long. Yes, I've been selfish and protective and wanted this place only to myself. (Do you do that??) But a few weeks earlier I got carried away and shared some pictures 😛 I'm not proud of that decision…But then one thing led to another and here I am writing a post about TELLARO- my current favorite place in Italy!! Looking for an off the beaten track town near the Cinque Terre?? Tellaro is the answer! Situated in the Ligurian region, Tellaro is a colorful fishermen's village away from the hustle and bustle of city life. Despite being only 50 minutes from the Cinque Terre, it has a place of its own. You should visit Tellaro because it is fresh, local and inviting.
Tellaro is a Fairy Tale Away from Everythng:
Tellaro's back alleys and streets are charming, water is gorgeous, food is sumptuous and people are truly hospitable. The sunsets here are beyond magical so if you are looking to be away from the crowds for a complete cultural and language immersion, Tellaro is seriously the best!
It's that little corner of Italy you never knew existed….
Needless to say, Tellaro is effortlessly romantic and surreal. True, it might not be to everyone's liking because it is not your typical town where lists need to be ticked off and things have to be done. But if you are looking for a holiday to unwind by the sun and the sea and also enjoy and read a little, Tellaro is the answer!
The next 11 pictures should justify my point as to why you should visit Tellaro!
11 Pictures that will make you fall in love with Tellaro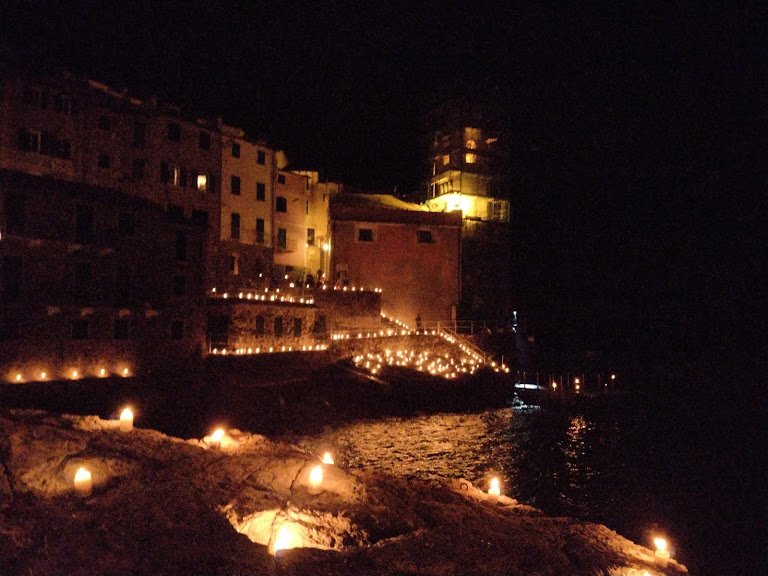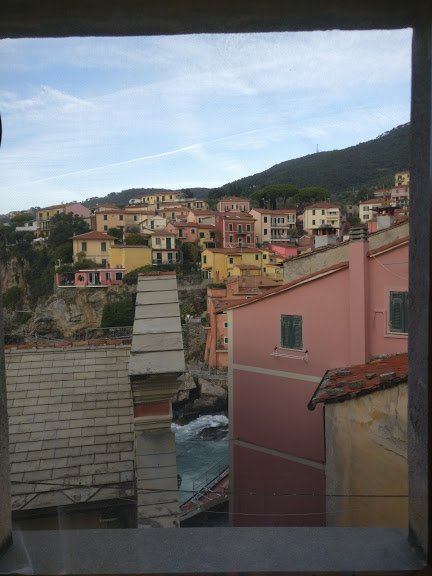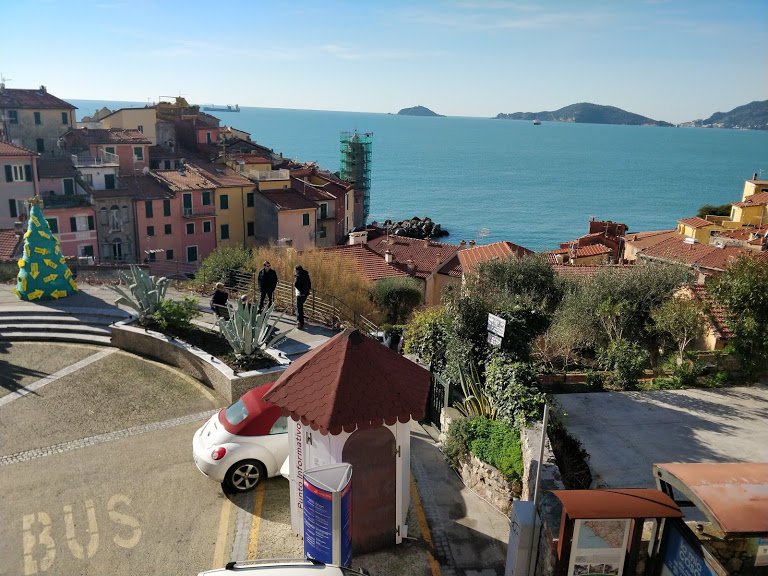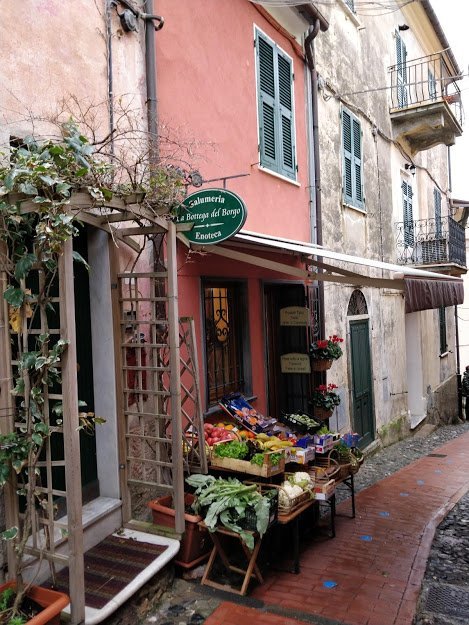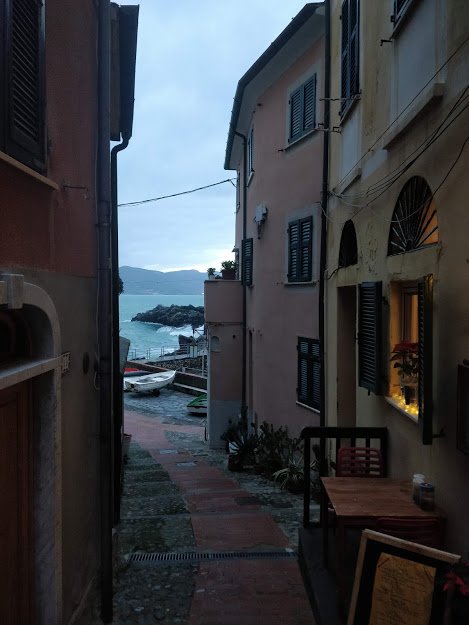 So how was it?? Did you feel that magical pull to visit Tellaro??
Eat, Pray, Love
Eat:
Fresh foccaccia from "In Forno in Piazetta"
Pesto and local cheese from Salumeria Bottega del Borgo
Coffee, cornetto and Aperitivo from "Bar Ondine" and "Bar La Marina".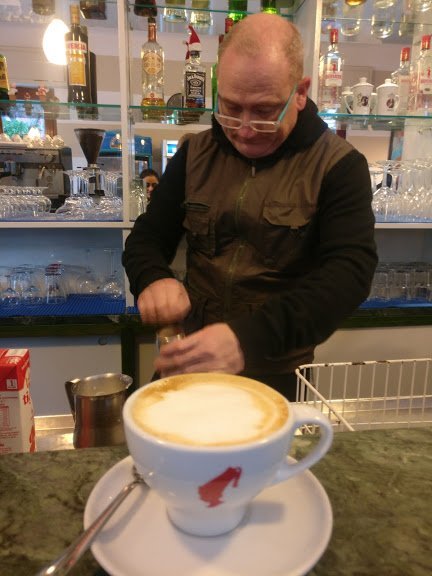 Pray:
Chiesa di San Giorgia (currently under renovation and scaffolded) -a 13th century church with a mind blowing view of the Ligurian Sea. It is a stone's throw awa from Piazza della Marina and well worth a stop.
Chiesa di Stella Maris -a modern looking church with a panoramic view of the sea. The Tourism office is just below the church. What else could one want??
Love:
Celebration of the Birth of Jesus every year on 24th December at the Tellaro harbour. Over 1000 people from nearby villages and towns come to see this historic event. Over 5000 candles are used to cover all the streets of this village for this very night! It's a festival like no other. The display of firecrackers at the end is overwhelming!
This slideshow requires JavaScript.
The Soto-ria Gallery is also worth a peek as its a constant reminder about the town's past. The gallery was used as a defense mechanism against the Catalans till the 19th century.
The Octopus. The Octopus?? Why, you might think?? Because in the 17th century when a pirate was coming to attack Tellaro, a giant octopus apparently rang the bell of the church when the guardian was asleep. So the Octopus saved the village of Tellaro from the pirates! Since then, the people of Tellaro worship the Octopus and it is a common sight to see Octopus paintings, door handles and knick knacks all around this hamlet. There's even a Festival of the Octopus every second Sunday of August!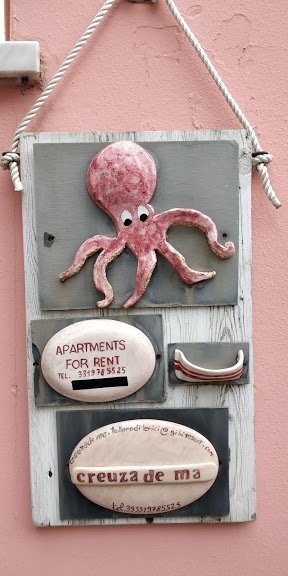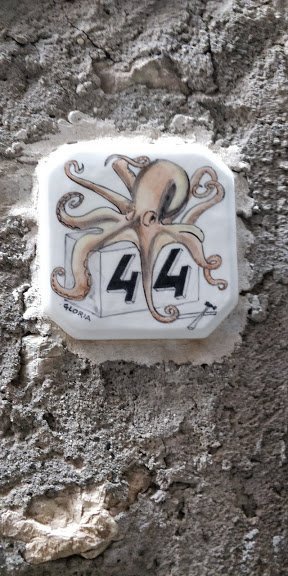 How to Reach Tellaro:
Tellaro has no train station so it can be reached best by car. Take a train till La Spezia and hire a taxi to get to Tellaro. From La Spezia simply take a bus that will take you to Lerici (only 15 minutes from Tellaro) and then another bus for Tellaro.
Regular bus service runs between the two towns in Summer. However, in Winter, the service intermittent and infrequent as in most small towns.
Don't forget to share and pin!