I love Europe because of old trams, beautiful architecture, historic cafés…. Europe has a side to it that no other continent offers. One such side is that of Vienna with its traditional coffee houses. I know that every city in Europe has coffee to offer. Then why is Vienna so special?? The cafes of Vienna have a history and story of their own.
The Viennese coffee houses are not just coffee shops but institutions of social events and culture. They are places to chat and read the newspaper. Places with marble tables and a cosmopolitan air. Places where the piano is played and gentlemen play cards in a corner. Places where one can sit and write all day.
"Where time and space are consumed, but only the coffee is found on the bill".
-The Intangible Cultural Heritage
So here's showing you a list of my favorite cafes in the city, which by sheer coincidence (#NOT) are historic! 😉
Café Sperl: Fans of the movie Before Sunrise will easily recognize this place. I visited it only because a major part of the movie was shot here. Remember the telephone chat?? It was so sweet. Right in the middle of the elegant Sperl! This place has been serving coffee since the year 1880 and stepping in will make you feel as if you walked back in time. Velvet upholstery, old furniture, dainty cups and impeccably dressed servers, Sperl is such a treat. Do try their famous double mocha with or without cream, a specialty that the server suggested me.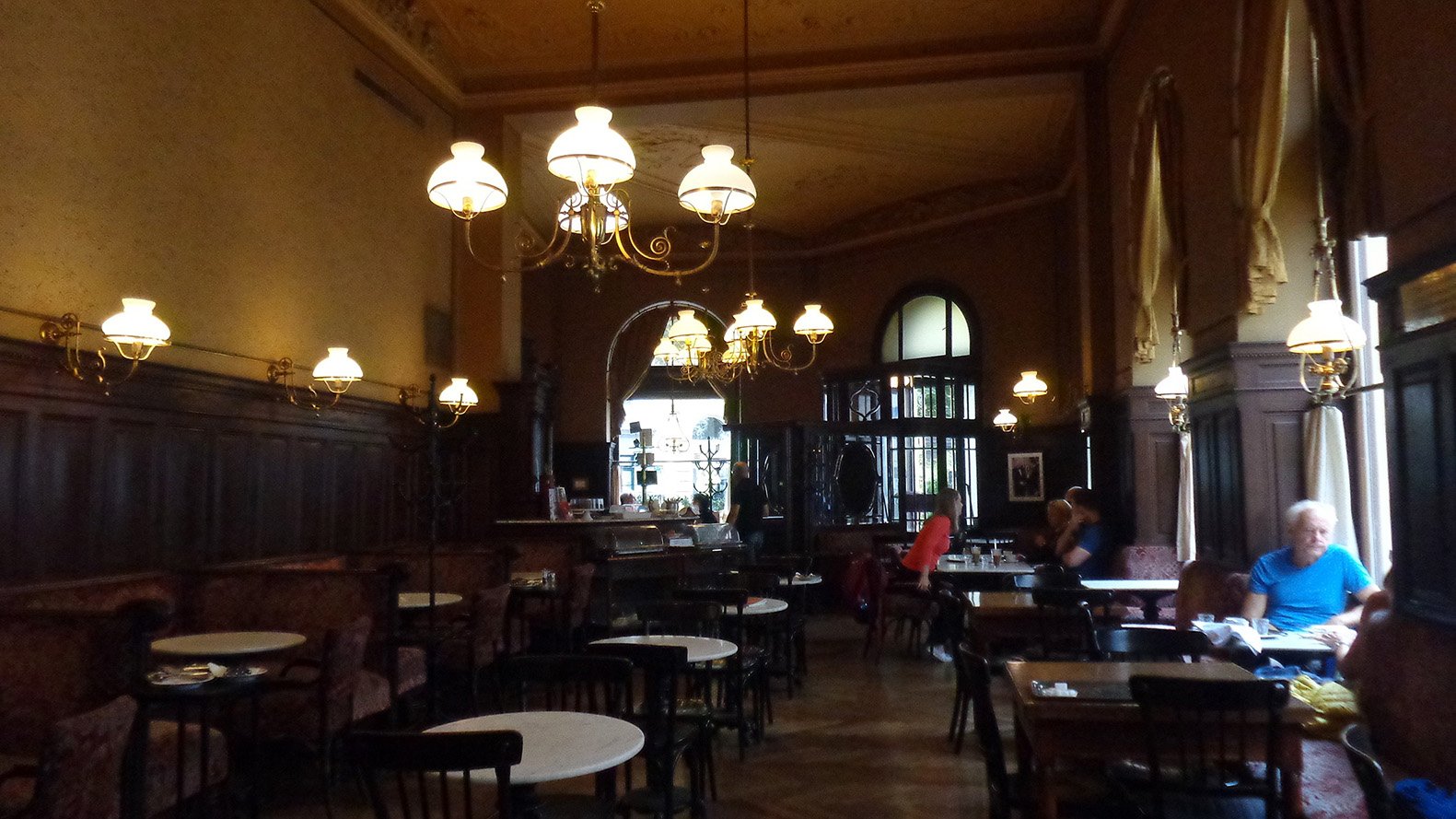 This slideshow requires JavaScript.
Café Landtmann: I saw more locals in Landtmann than anywhere. And also locals staring at me! It was as if I had invaded their space. This café is on a slightly different street, a walk away from the main landmarks and maybe that is why not as heavily thronged by tourists. A local suggested me to visit here and I am so glad for that. On both my visits to Vienna, I spent a good amount of time here with delicious goodies on my table. Their line of pastries are probably the best I saw. Ever.
This slideshow requires JavaScript.
Café Griensteidl: The Griendteidl is one of my favorites! Horse drawn carriages outside and a view of the Hofburg Complex, this place has been a regular meeting place for a lot of literary influencers as well as locals. Being a 19th century café , Griendteidl is very charming. The interiors are lovely and sandwiches are excellent. Griendteidl is also slightly more easy on the pocket despite being in the centre of Vienna. However, that being said, I saw very few tourists here too.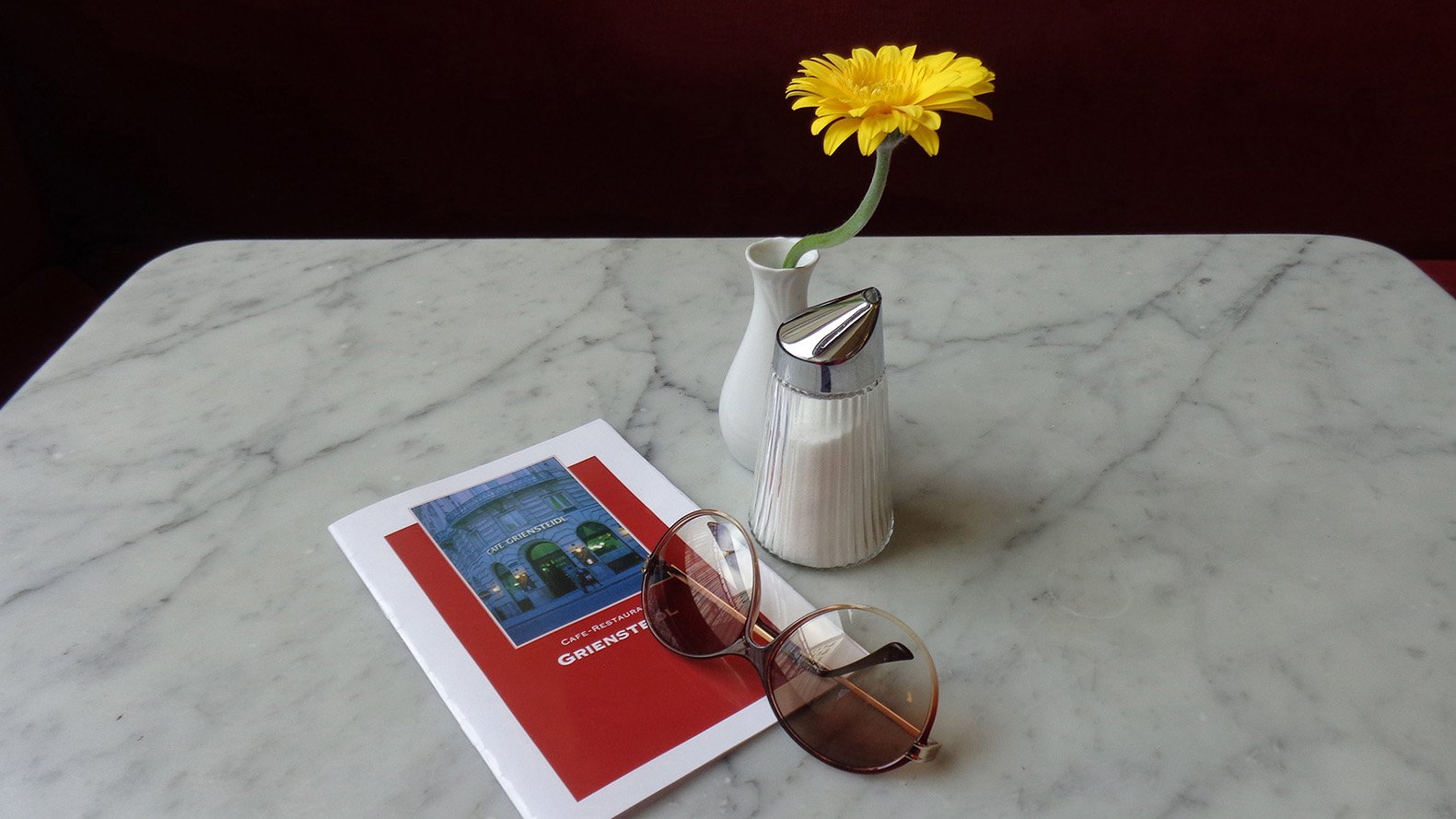 This slideshow requires JavaScript.
Café Central: There is a queue to enter this café. Yes! I couldn't fathom how a queue that covered more than half the street would help me get that famed cup of coffee. But it was in about 10 minutes that I had got a seat next to the pastry counter. I wasn't complaining 🙂 I doubt if they ever have a moment of peace. The place was jam packed and service was super fast. I tried their vegetable soup since it was so windy and cold and finished it with some chocolate pastries.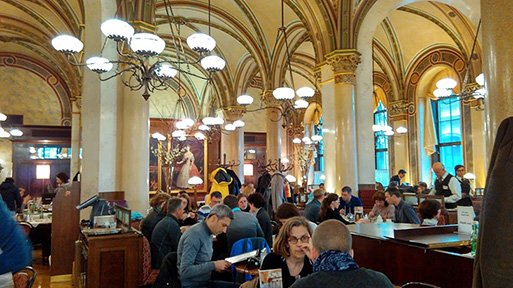 This slideshow requires JavaScript.
Café Sacher: Located in four different Austrian cities, Sacher is a hotel chain in the country and therefore a big name. It is famous for its Socher Torte which I went to try after a 3 hour walk in the city. The cozy atmosphere of this café made me sat there for longer and I missed seeing the Opera. I totally blame Sacher! 😉 Their torta is a chocolate cake, slightly pricey, but worth trying. Its recipe goes as far as the year 1832.
This slideshow requires JavaScript.
I was fortunate to visit Vienna (Wien) twice in the past year. If you haven't read my post on Imperial Vienna with Context Travel and my stay at 25 Hours Hotel yet, do give it a read. It will give you a little more understanding of this elegant city.