Books are a wonderful way to know a country's culture, habits and traditions. And what's even better when its books about the Italian culture! The thirst to read books based in Italy doesn't satiate, so continuing the trend is another list of some more favorite books on Italy. These fall under the "essential reading" category. Enjoy 🙂
Some More Favorite Books on Italy
1. Il Bel Centro by Michelle Damiani:
Michelle Damiani's Il Bel Centro was the first memoir on Italy that I ever read.
I remember writing a long email to the author later, thanking her for beautifully capturing Italy. (I even cried when the book came to an end)
Il Bel Centro is the story of Michelle and her family spending a year in the town of Spello, Umbria. It is a glimpse of small town Italy. The book is a joy to read and is written in a way that one feels part of the author's struggles, frustrations and victories. I was totally invested about the time Michelle and her family spent in Italy.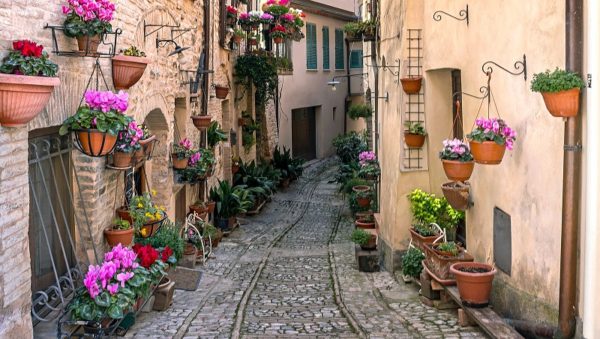 Il Bel Centro is a great way understand life in a small town! It is a fantastic book on Italy, especially for those who are planning to move there. Travel enthusiasts in general will love this delightful escape to the hill town of Spello.
2. Death at La Fenice by Donna Leon:
It is impossible to mention books set in Venice and not think of Donna Leon. An American author in love with Venice, Donna Leon is globally known for her crime series starring Commissario Brunetti.
The author, having spent a considerable part of her life in the floating city, is head over heels in love with Venice. And that is quite evident from the first page of her describing the serene city. Donna Leon takes her readers to the back alleys of Venice with the empathetic Police Inspector- Brunetti.
Her books are filled with love for the most serene city in the world. Needless to say there is copious amount of Venetian food and prosecco along with interesting locals. 
Donna Leon always keeps her readers on toes with brunetti's tumultuous Venetian life! After having read more than 15 novels from the Brunetti series, I can safely say that the very first book Death at La Fenice is by far my favorite book.
Donna Leon books are also a popular German TV series which you can check here.
3. The Stones of Florence and Venice Observed by Mary McCarthy:
The Stones of Florence and Venice by Mary McCarthy is yet another unique book Italy and that too on two of the most wonderful Italian cities – Florence & Venice.
Mary McCarthy shares about her intense travels in the Italian cities and expresses about the people and art in both these cities. Her descriptions are amazing, one can feel the intensity and crowd of a piazza or the quietness of a small cold alley.
If you are acquainted with the two Italian cities, this book is an icing on the cake as you're almost walking along with the author as she meanders through the cities. A well written and poignant piece, McCarthy's views are a commemoration to the two cities.
This book was a thrift store find for me and I'm so glad to have found another gem on Italy.
4. Italianissimo:
The Quintessential Guide to What Italians Do Best
by Louise Fili & Lise Apatoff:
Anyone looking to know more about the Italian culture should get their hands on Italianissimo.
This handy 6 inch of a book covers topics on Italian culture. One can find everything from Italian art, architecture, ceramics, soccer, food, fashion, family, aperitivo, bars and festivals!
This handy book on La Bella Figura gives you a good enough understanding of the Italian way of life toppled with a little fun on the side. The co-author, Louise Fili, a popular graphic media designer shows visual essays on Italy in this tiny volume. Highly recommend! Also check Fili's caligraphy and designs.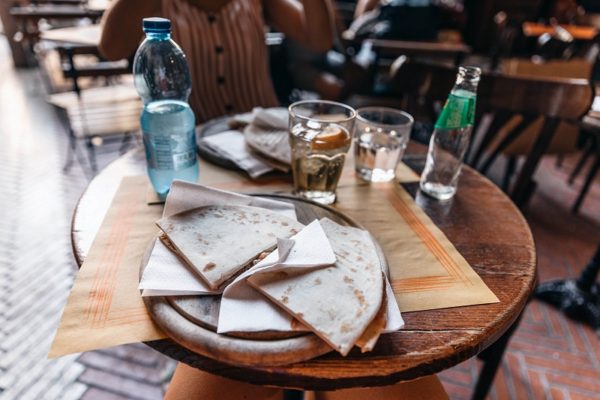 5. Times New Roman by Martha Miller
Another fantastic memoir set in Italy is Times New Roman by Martha Miller. The book is the story of how the author and her husband move to Italy for 2 years.
Times New Roman is well-written and poignant.
It is a very unique story of two Americans living in Italy during the time of 9/11. This memoir is set in much simpler times (there was no Instagram or WhatsApp!) and is written with an authenticity that is hard to find. It is yet another book set in Italy that I highly recommend you to pick today.
Further Reading:
You may have the universe if I may have Italy.

giuseppe verdi
Pin This Post: