The historic centre of Palermo is a lot quieter than most of the areas. Although it is filled with tourists but there is a different vibe from the rest of the city. It is a lot similar to the Rashtrapati Bhavan area in Delhi- quiet, clean and green while the rest stands abuzz with activity. Walking in the historic centre of Palermo is like walking back in the time of the Normans.

HISTORIC CENTRE OF PALERMO
WHAT TO DO:
Your first stop should be Il Duomo di Palermo a.k.a. The Palermo Cathedral. The Cathedral is a breathtaking work of art and is surrounded by palm trees and old shops. The Norman cathedral is striking and gorgeous! Entrance cost is €5.
It's entrance includes a famous portico that was made in the 16th century. Inside the church are jewels from the era which are called the "treasures of the cathedral". There is a crypt with tombs of the royal Normans which I personally found eerie but anyone can go and visit. To get a view of the city, you can climb to the top of a narrow tower for a view of the city. Cost is €5, however if you combine it with the Cathedral and tomb it is €7.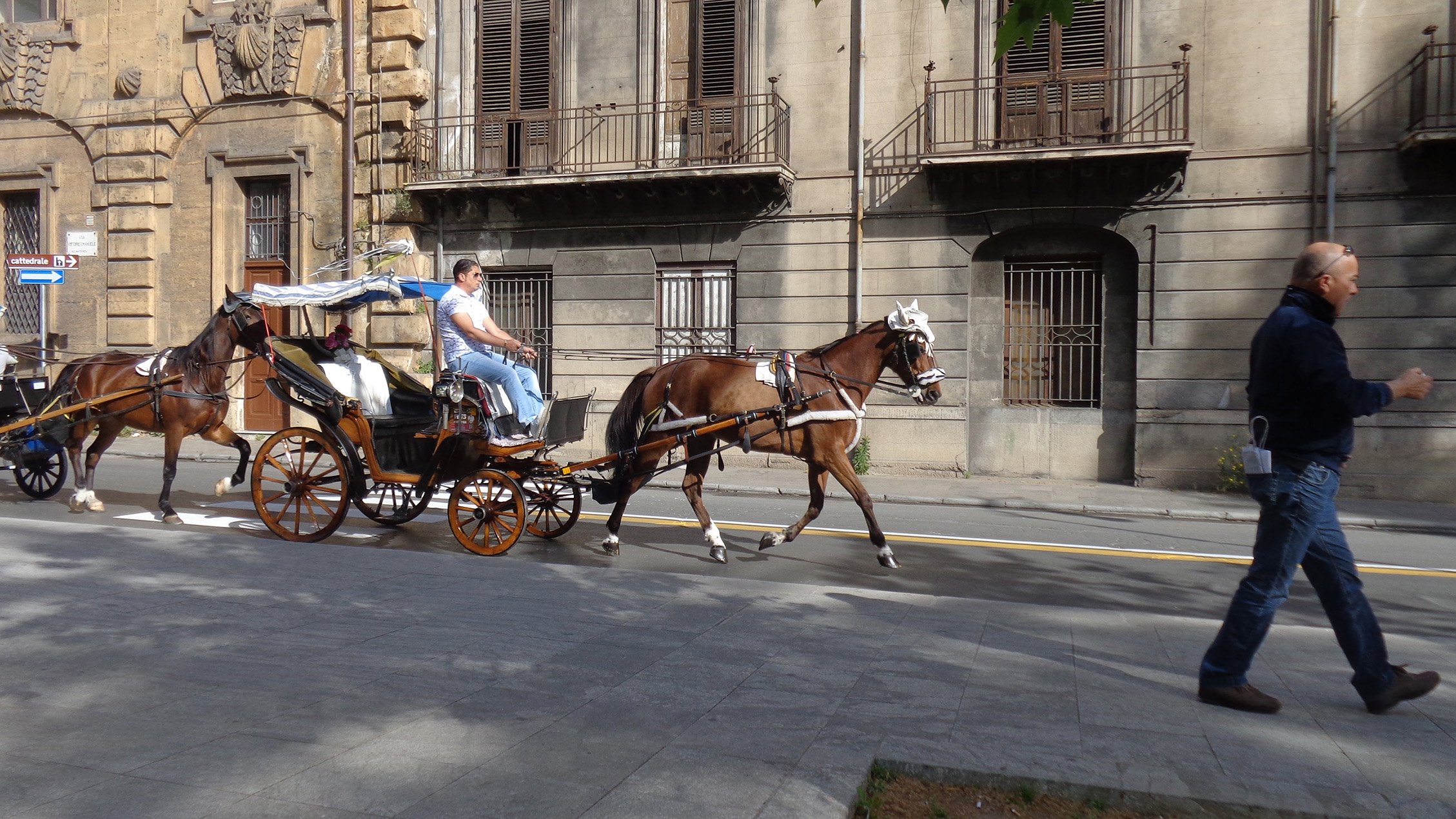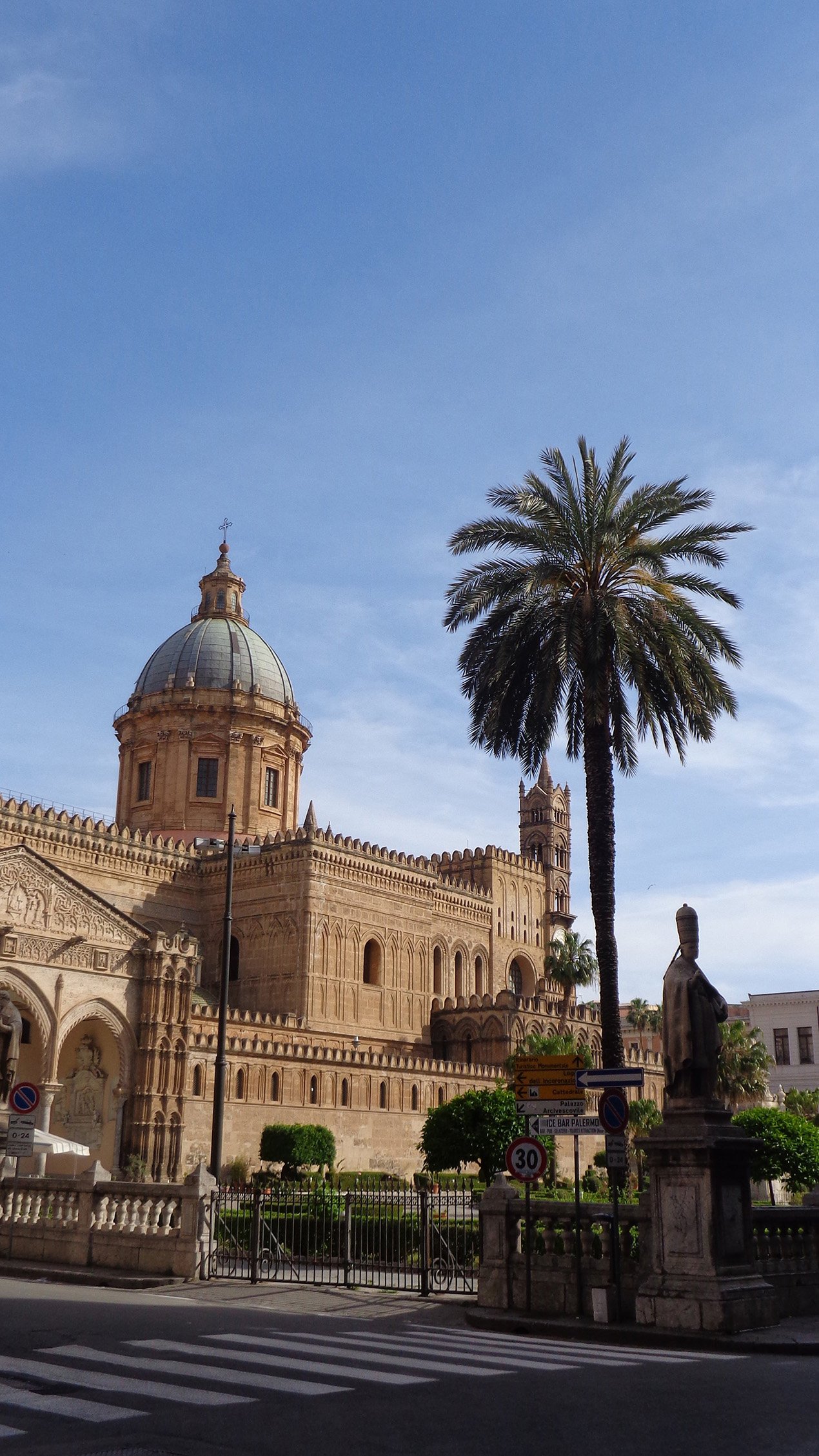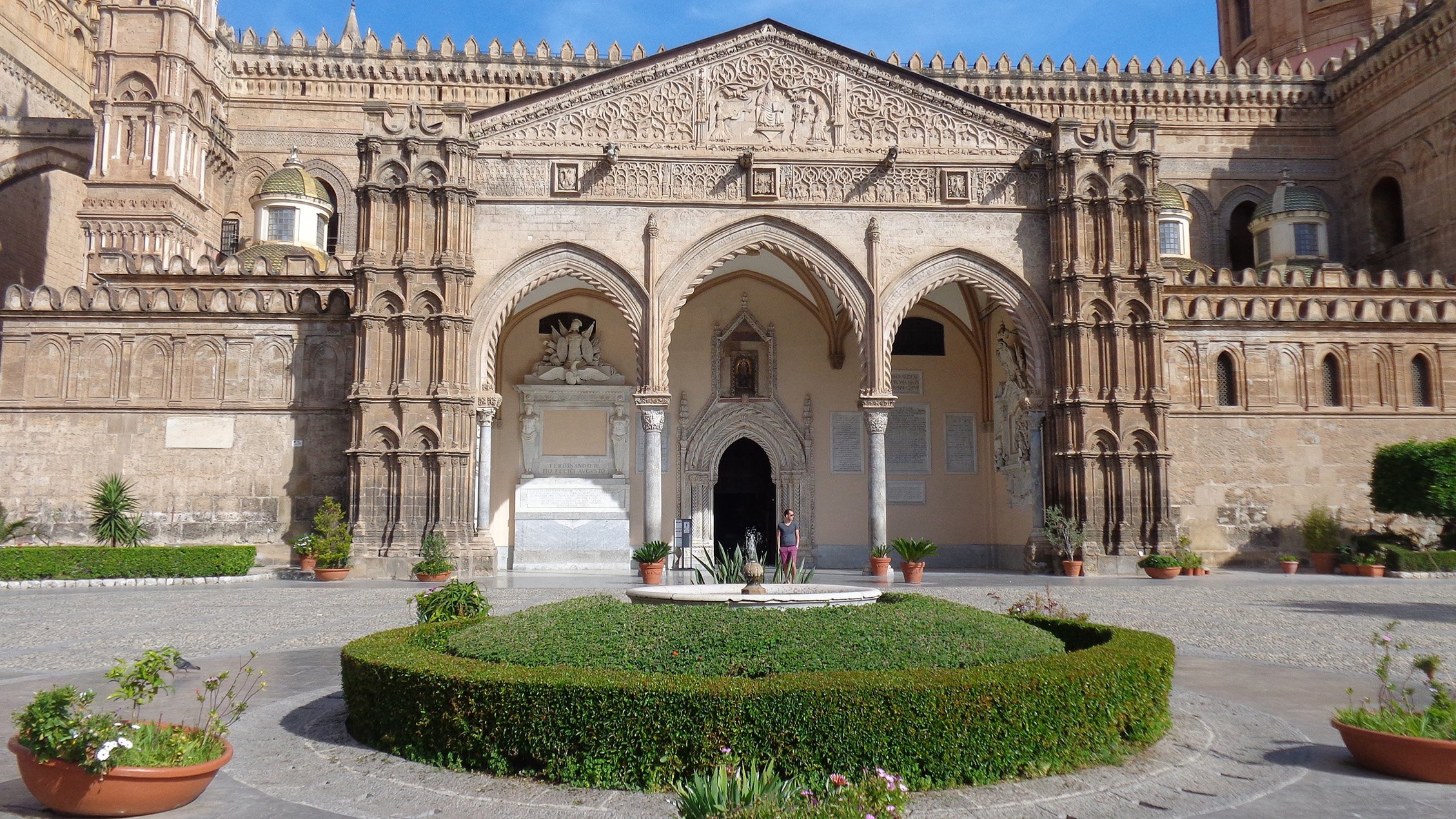 Your next stop should be the long street with quaint shops and places to eat. Everything from street food to coffee to books to souvenirs can be found here.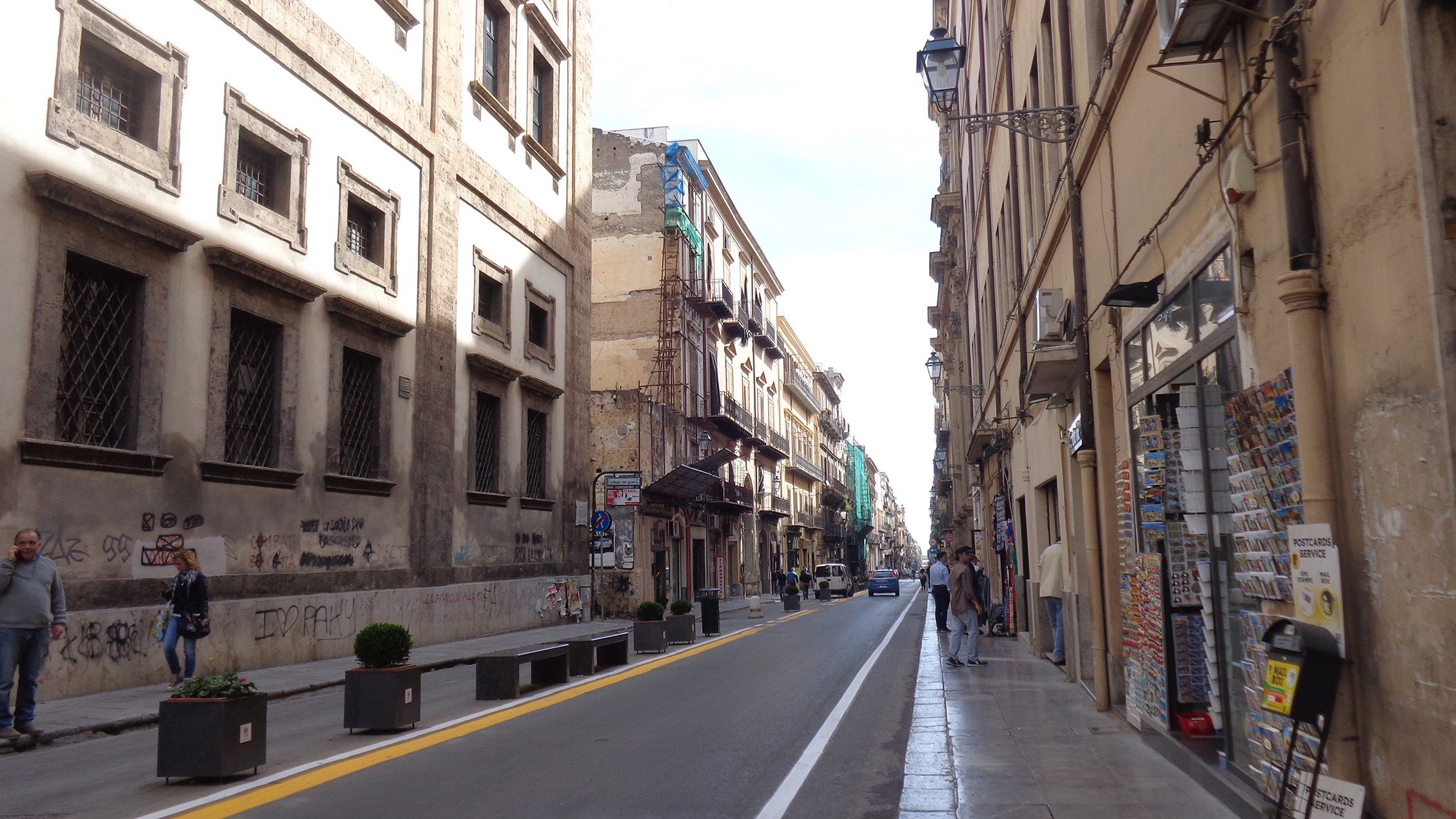 The street is quite long so make a few stops here and there. Once you walk for about 15 minutes, you will reach "Il Quattro Canti" – a junction where four (quattro) roads meet from four historic areas of the city. Quattro Canti is an area greatly admired by tourists and locals alike. It is adorned by sculptors and fountains that were commissioned by the Spanish Viceroy in 1611. It surely makes a great stop for photography and remains to my favorite part of the historic centre.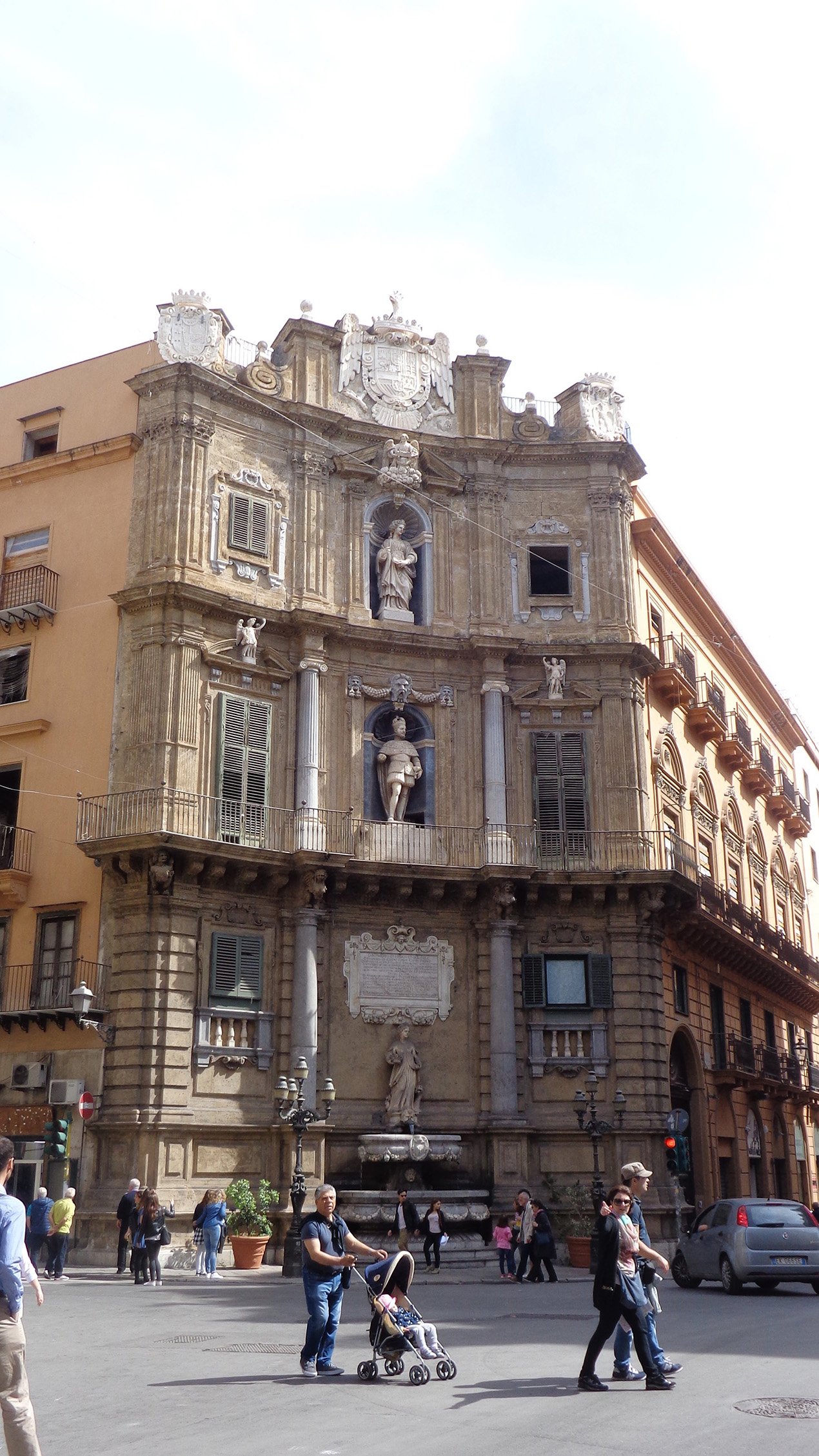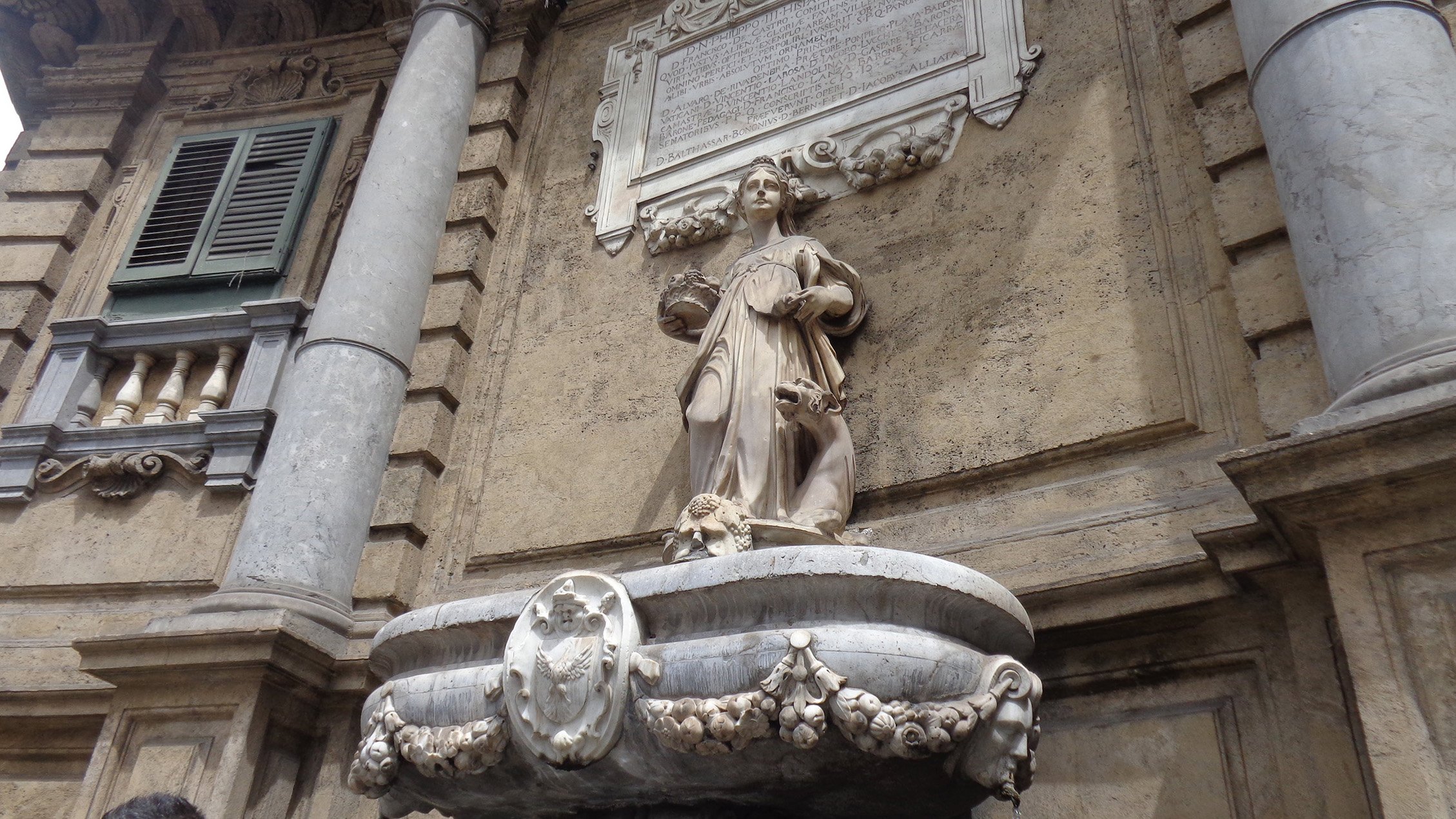 Your last stop before lunch/dinner should be the Kalsa district that has the jaw dropping Pretoria fountain! Keep half an hour here only for gazing here and thank me later. I am pretty sure you will be stupefied by the architecture as I was.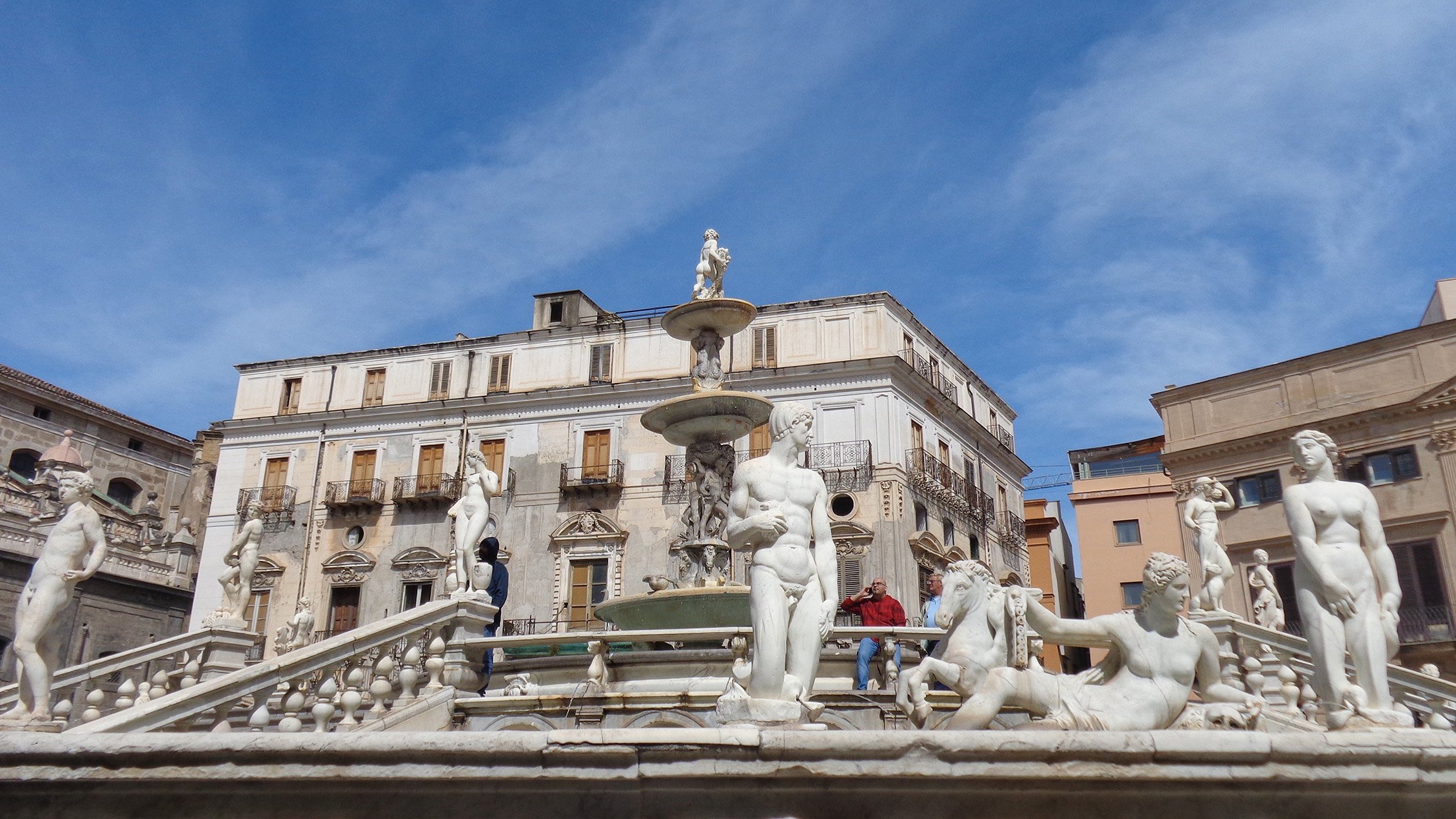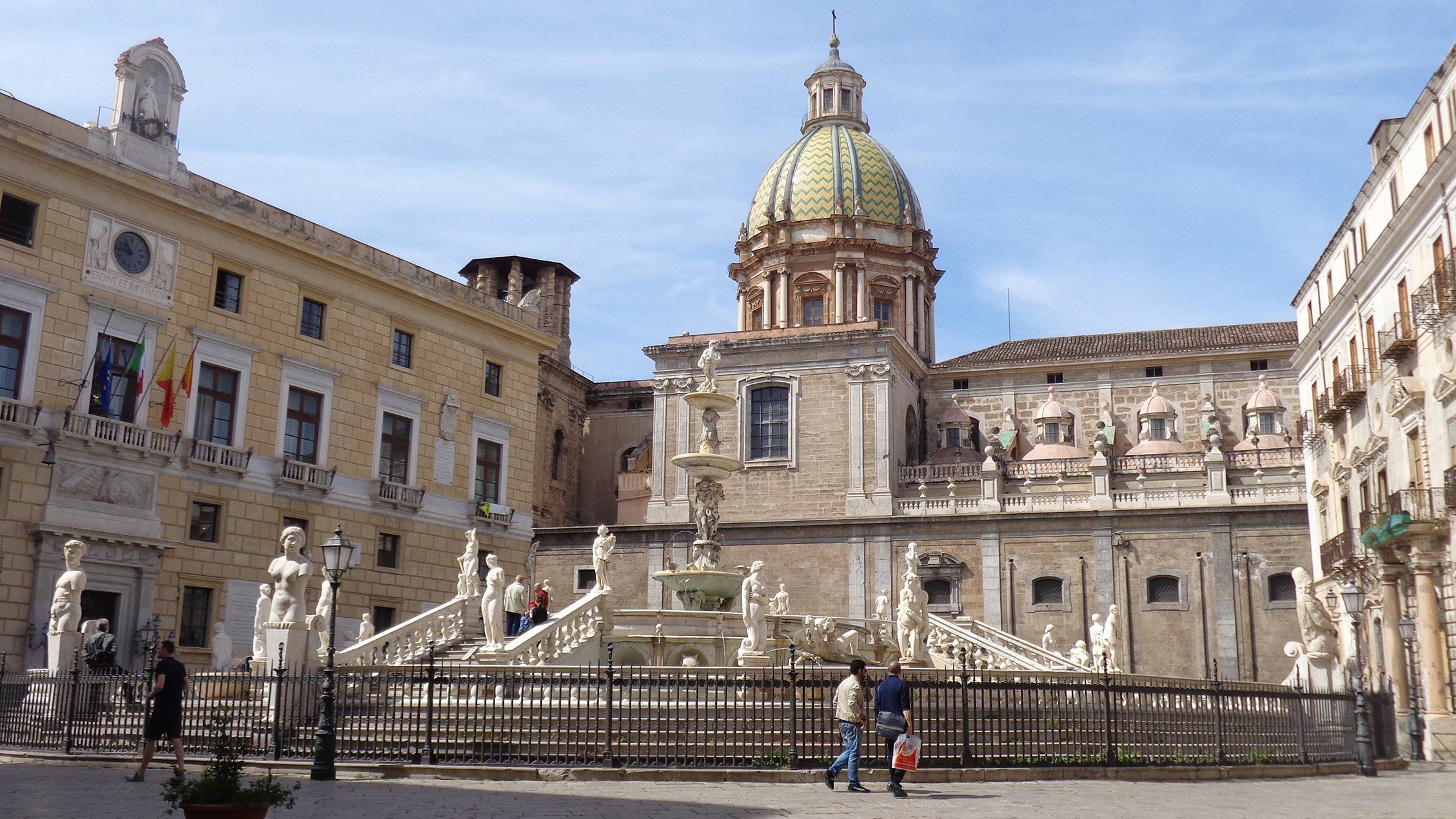 Palermo's historic centre also includes several churches. The city is historically rich with an intriguing history. I think Palermo requires more attention but unfortunately it gets sidelined by the popular cities of Italy.
Useful Information:
-for a quick know how of the city take a Hop On Hop Off bus.
-Getting around in Palermo is manageable by foot if you get a good Map of the city.
-Several airlines caters travel to Palermo and from India I took the Swiss Airlines with a layover at Zurich airport. I found it to be the cheapest option (May 2016) as compared to other airlines.
Check this handy Lonely Planet Guide for everything Sicilian you need to know. You won't regret.

–Language is a barrier in Italy if you don't know Italian especially with the older generation. But the Italians try even if they don't speak English, they will always help you.
-For information and bookings consider booking your trip to Sicily via VisitPalermo & VisitSicily. They are are the best guides for anything Sicilian. Not only are they super helpful, quick to revert and easy on your pocket, but also locals who call Palermo their hometown. I guarantee they will suggest you the best of Palermo and Sicily on the whole for your trip!
Have you read these books based in Sicily??


Disclosure: These are "affiliate links" . If you purchase, I will receive a small commission (at no cost to you). Thanks for supporting!