Located in the Montegabbione commune of Umbria, La Scarzuola is a Franciscan convent made by a Milanese architect- Tomaso Buzzi. La Scarzuola is a unique place to visit in Umbria and a great day trip from Perugia. It is truly an Umbrian hub of mystery and eccentricity!
La Scarzuola: An Umbrian hub of Mystery & Eccentricty
What is La Scarzuola??
The entire area called La Scarzuola is nothing but a complex made from hundreds of sketches. Tomaso Buzzi bought La Scarzuola in 1957 and began restoring it to create an "Ideal City" (Città Ideale). The place has been rebuilt several times since then and roughly consists of 7 theaters:
I visited La Scarzuola on a dull grey May afternoon and was shown around by Brian, an Australian who has been living in Umbria since more than 2 decades. Brian decided to take care of the place and takes tours in English along with Marco Solari, another tour guide who also happens to be Buzzi's nephew!
La Scarzuola is divided into 7 theatres:
-Theatre of Apollo
-Theatre of Diana
-Theatre of Bees
-Theatre of the Ideal City
-Theatre of the Big Lawn
-Amphitheatre
-Tower of the Babble
But what is an Ideal City?? 
I wonder….Buzzi wanted to create a city that is ideal and tries to show "an ideal path of life" to each individual. For me, nothing there was ideal about this place. It only felt strange and errie. The different architectural designs around me explained nothing. No doubt there were unusual and quirky but hard to understand. La Scarzuola is one of the most unusual places I have seen in Italy.
That being said, it is worth visiting once!!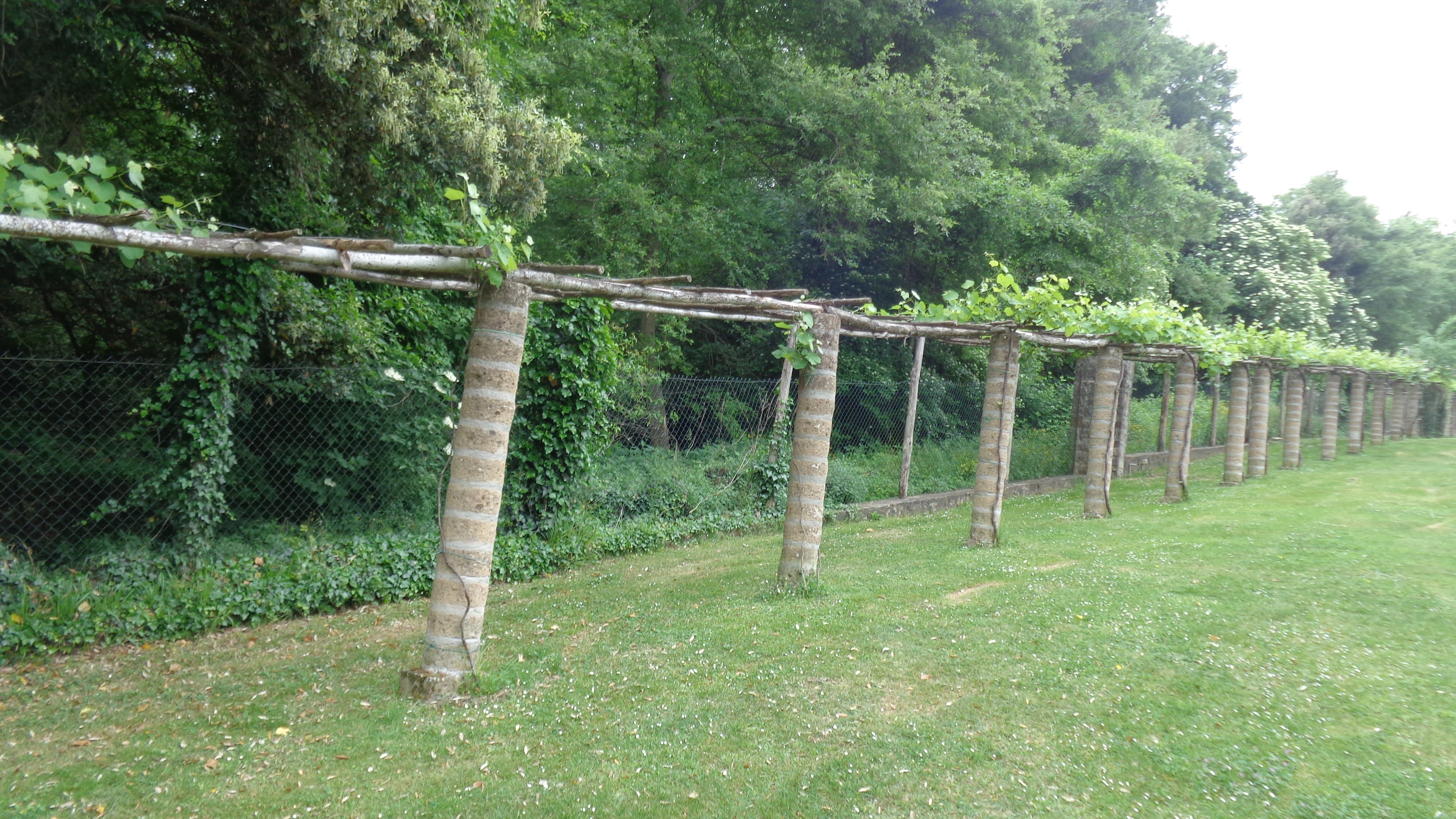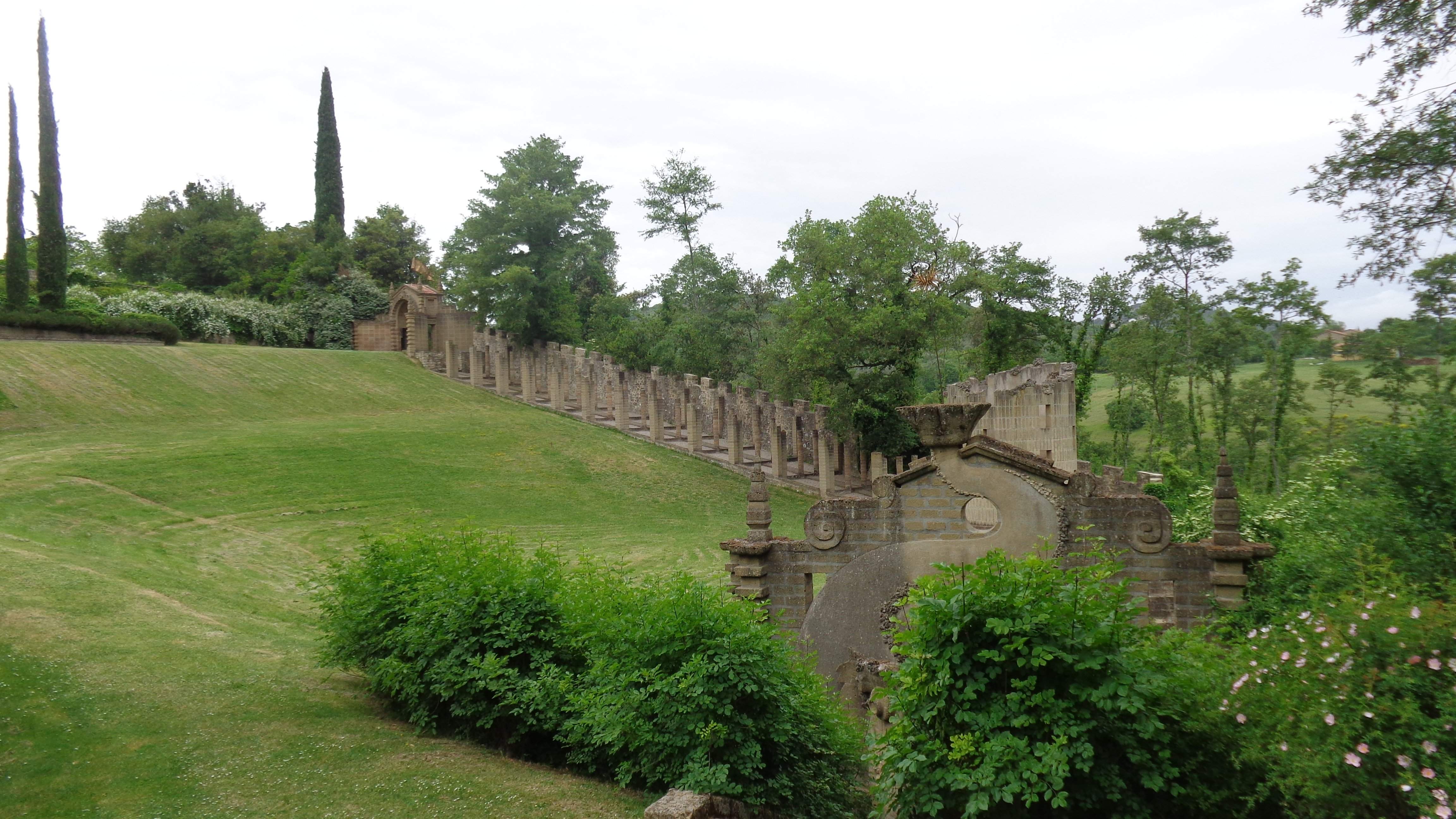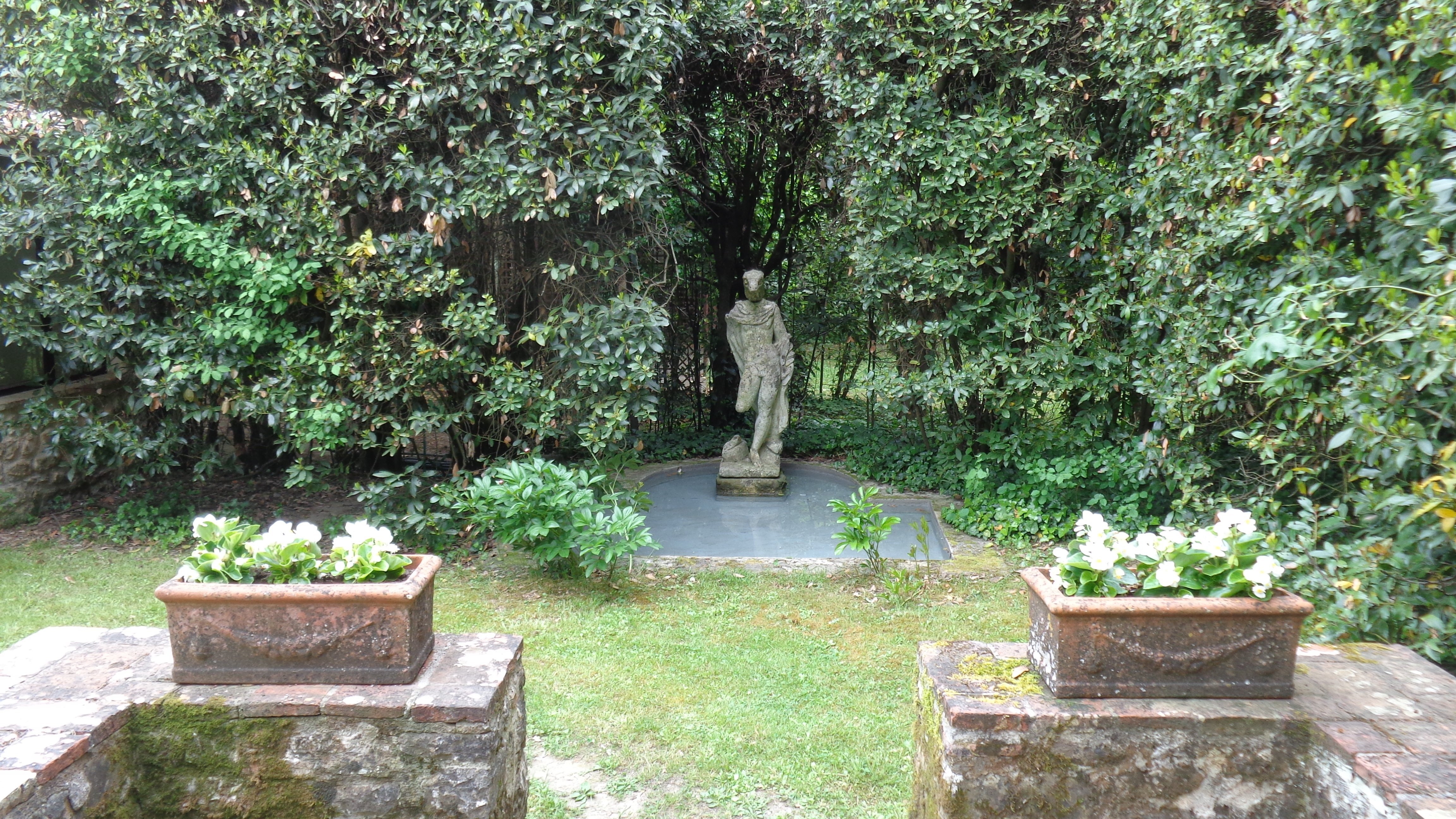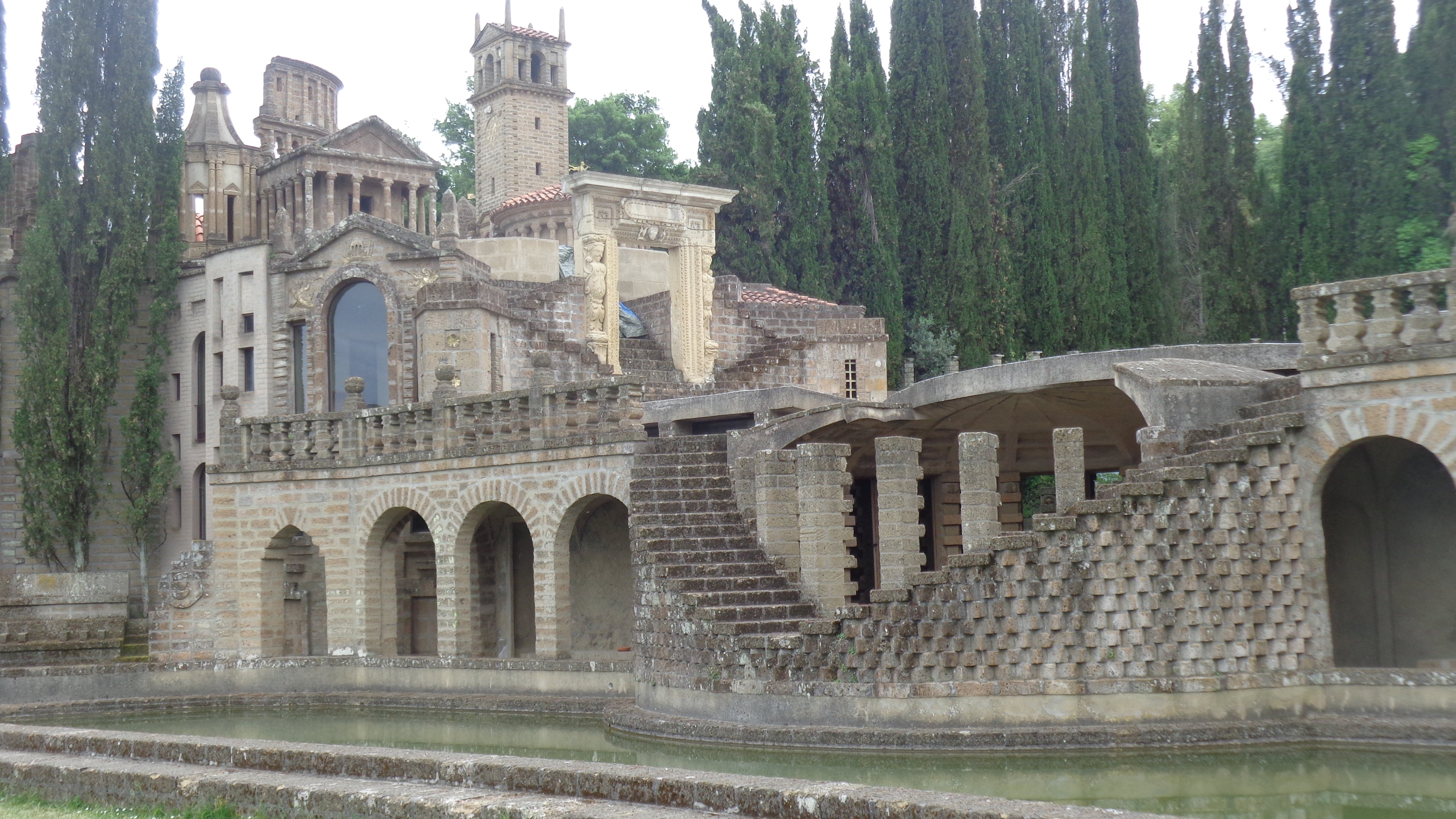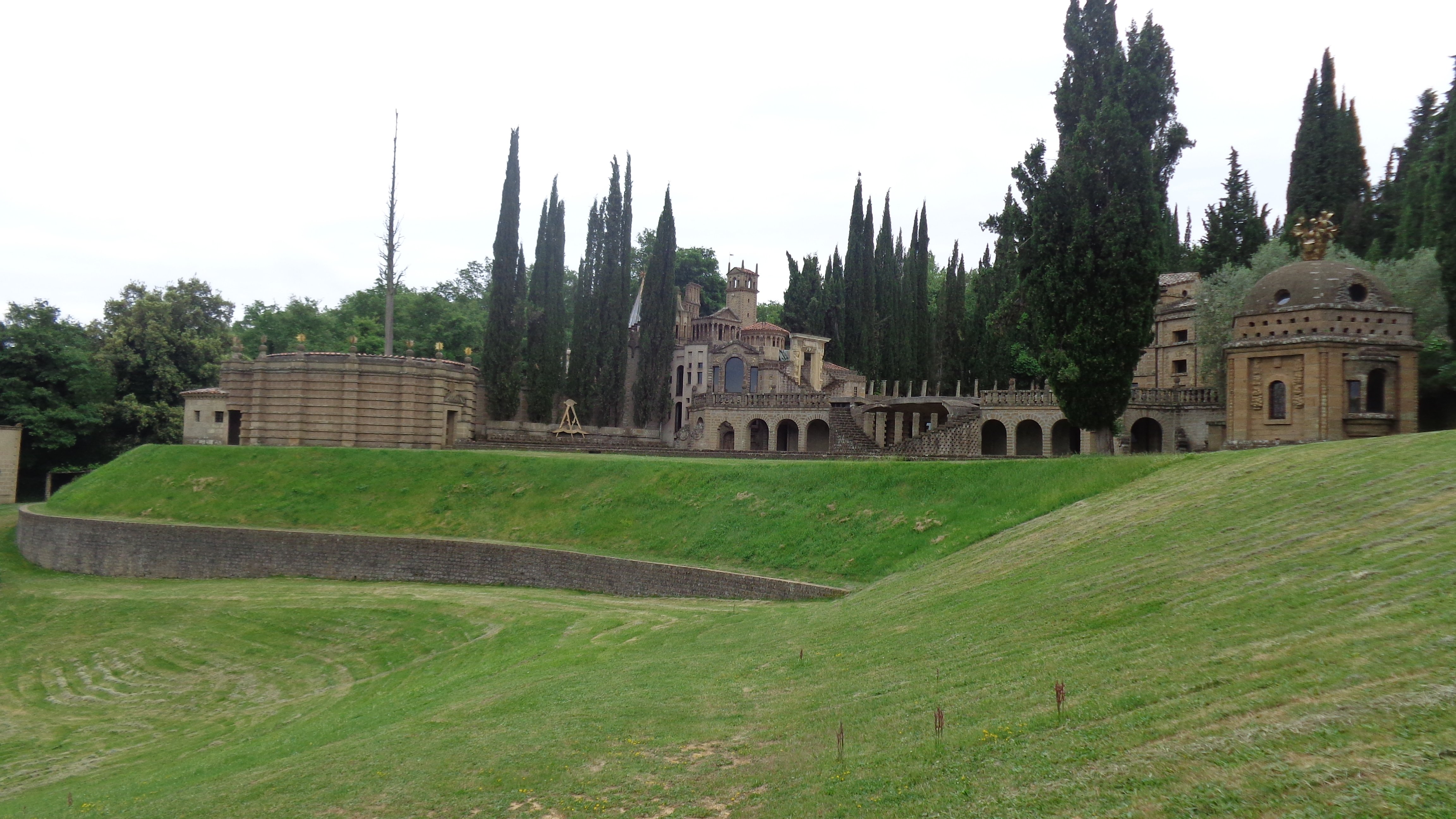 How to Reach La Scarzuola:
La Scarzuola can only be reached by car. There are guided tours in English and Italian fr €10. I suggest you to email La Scarzuola from the link given on their website. These rates are as of Feb 2020, please check current rates before visiting.
Pin this Post: