If you're looking to learn Italian in Italy next time, check out "Gentilmente
School" – a language school located in the town of L'Aquila, Abruzzo. It is run by certified
Italian teacher Daniela Gentile who offers Italian language courses in the
heart of Abruzzo. An Italian region away from mass tourism, Abruzzo is unspoilt and full of natural and medieval beauty. It especially bodes well for language learners to be away from the crowds and completely immerse in the culture!
Learning Italian in Abruzzo with Gentilmente
Gentilmente is one of the most beautiful Italian words which means "kindly or
gently". Daniela chose the name "Gentilmente" since it plays on her surname
Gentile (it means kind). Gentilmente is not only a place for learning Italian with books and grammar but also a place of learning the culture.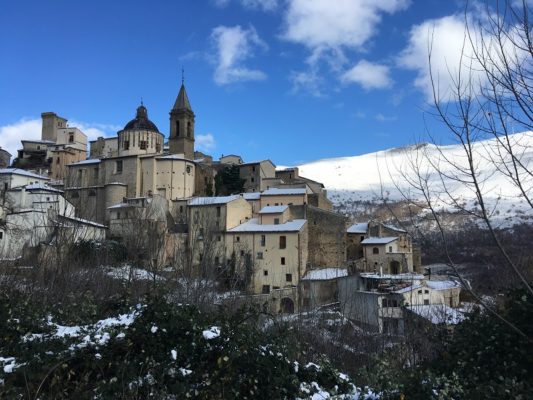 Why Should You Choose Gentilmente:
Gentilmente offers the "Abruzzese experience" where one can learn the Italian language
by discovering the local culture firsthand!
After morning lessons in an agriturismo, Gentilmente participants have immense opportunity to talk to local artisans and farmers who keep traditions alive in the small villages of Abruzzo. Gentilmente also offers traditional cooking and wine tasting experiences along with relaxing excursions. These are planned with a professional mountain guide to explore the surrounding nature!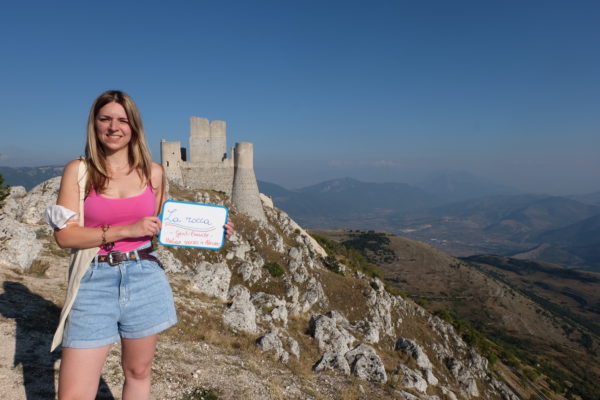 With the guidance of Daniela who is with the students most of the day, Italian lessons are twice the fun! Daniela also offers outdoor daily life experiences, market excursions, gelato tasting, coffee conversations and cultural activities in L'Aquila.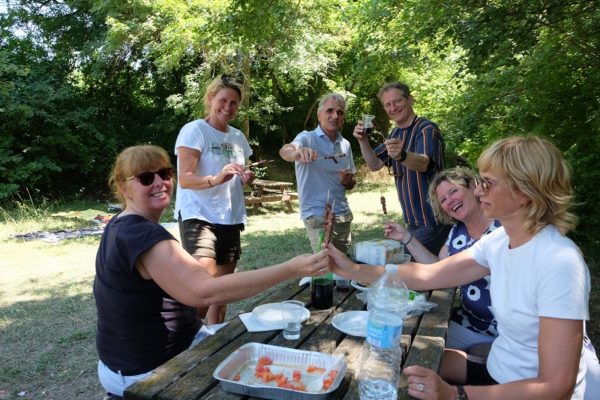 The students are also involved in diverse inputs for
conversations such as videos, podcasts, written stories, pictures, games etc. Daniela recently
started a new project "Parole in Abruzzo" – "Words in Abruzzo" through which new Italian words can be learnt with pictures from Abruzzo. By seeing the words written on the inseparable small whiteboard, it is easy to remember them!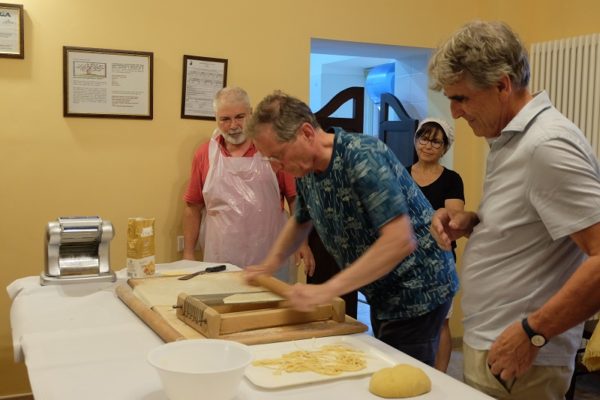 Online Classes:
Even if you are not able to go to Abruzzo and you want to prepare in advance for your next trip to Italy, Gentilmente organizes online Italian lessons. These sessions are fun and interactive because Daniela uses a modern and dynamic teaching approach!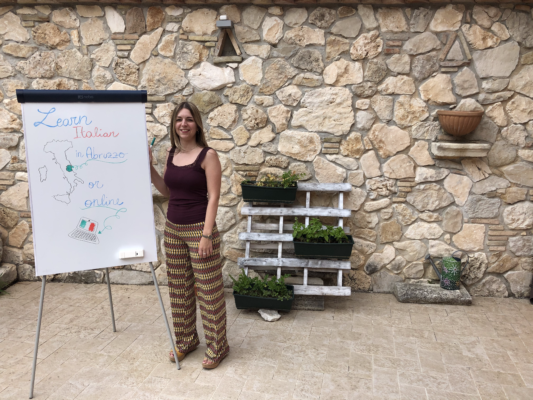 Daniela, who spent 6 beautiful years teaching her language in The Netherlands, is
now happily settled in the region of her dreams! She teaches Italian gentilmente,
giving confidence to her students and creating a confortable space where they feel
free of experimenting with the language. Follow Gentilmente on Facebook and Instagram.
Daniela's next Abruzzese Experiences is scheduled for Spring 2021. More information here.
Further Reading:
Pin this Post:
Check out my 5 tips to learn Italian on IGTV: