There are so many beautiful Italian words that its impossible to choose a few! Today I'm here to share 11 beautiful Italian words that trigger happiness, positivism and hope for all of us…..Because we all need that, don't we?? These words will improve your vocabulary and brighten your day to maybe even see that there is light at the end of the tunnel. Many of these Italian words have several meanings, but I went for the one that suited the situation most.
Beautiful Italian Words to Brighten Your Day
1. Speranza:
It means hope
2. Positivismo:
Positivism is majorly lacking at this moment and we all feel the need for it.
3. Vigoroso:
It means vigorous. There was a time I was …Let's aim to be so.
4. Pace:
It means peace and definitely brings me calmness as I think of it.
5. Gentilezza:
This is a beautiful word and means kindness or cordiality -exactly what the world needs.
6. Vivace:
It means vibrant and I suddenly think of my brightly colored  bookshelf.
7. Concordante:
This word means harmonious or compatible- our society must be so.
8. Estatico:
It means ecstatic, overjoyed or euphoric. When was the last time you felt so??
9. Divino:
Divino means divine or even excellent to some degree.
10. Gioia
Joy, delight, pleasure….we need lots and lots of it!!!!!
11. Serenita`
It means peacefulness or serenity.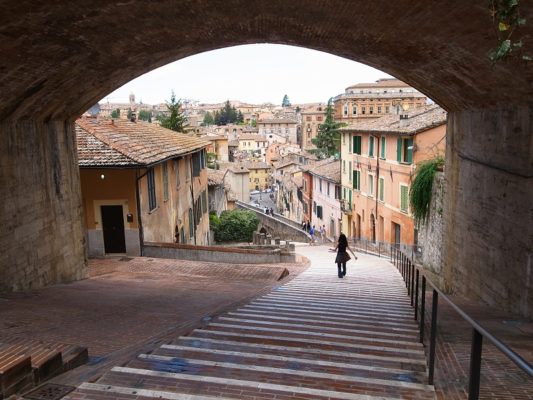 Also Read:
Your turn! Share some positive words that could brighten my day?? 🙂