If you'd asked me a few years ago to visit a cemetery, I would have probably run away. I fear ghosts and the power of supernatural. But as things often go with me, I opened up to the idea of visiting a cemetery when I was in Italy. The Non-Catholic Cemetery in Rome (Cimitero Acattolico), home to great writers, is one of the first cemeteries I've willingly visited in my life.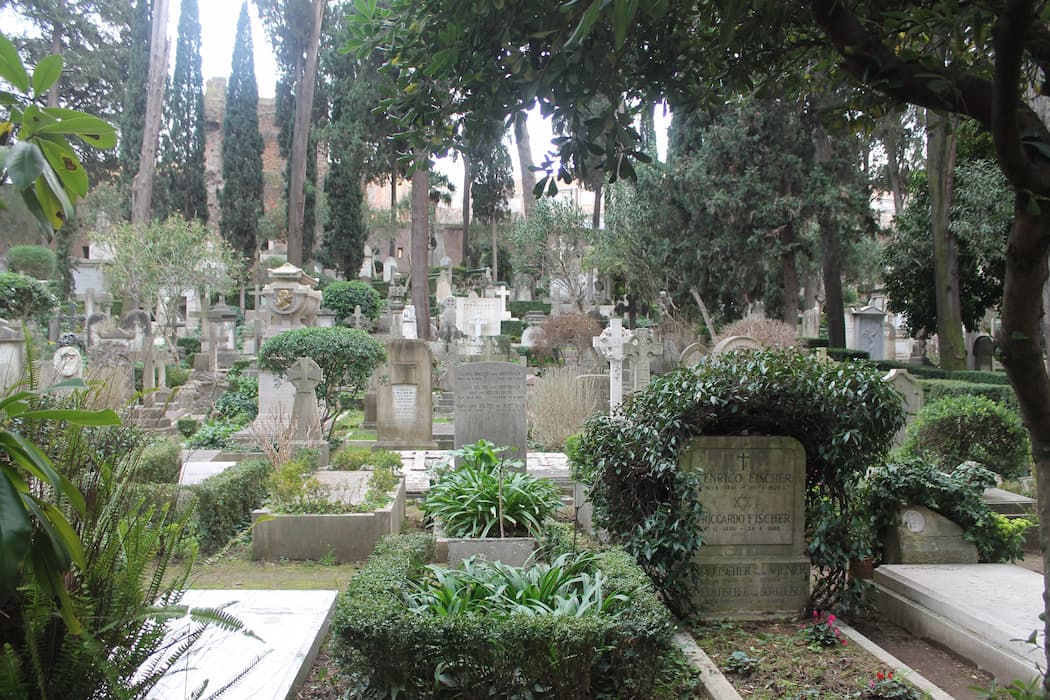 Non-Catholic Cemetery in Rome
With a looming Pyramid of Cestius in the front, The Non-Catholic Cemetery is located in Rome's Testaccio neighborhood. It is strangely welcoming and eerily empty (pun intended).
The cemetery is home to the greatest writers and sculptors, foreigners who have taken refuge here, away from the hustle and bustle of the Eternal City. 
Where lay the Greats
The Protestant Cemetery as it is often also called, is where the famous English writer John Keats is buried. Keats died of tuberculosis on February 23, 1821 when he was only 25!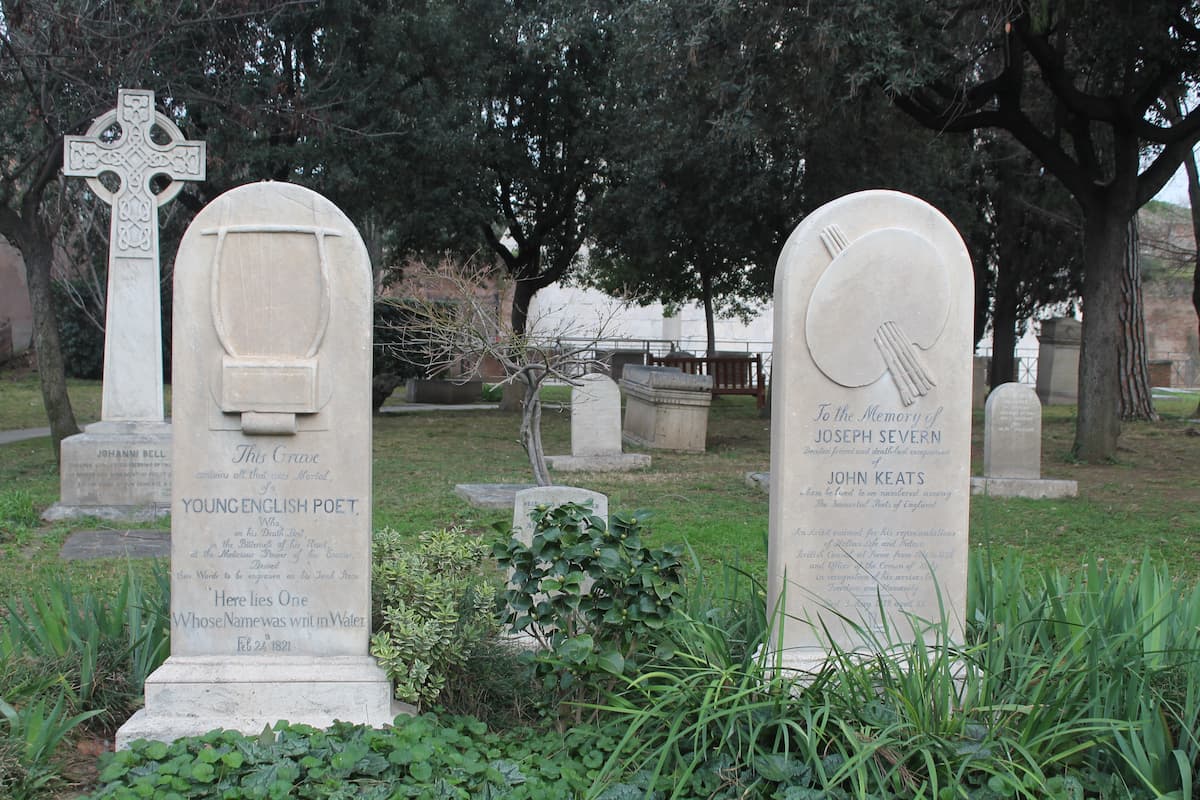 Not far away from the burial ground of Keats is where his fellow Percy Byssche Shelley rests. Click here to read more about the Keats and Shelley house.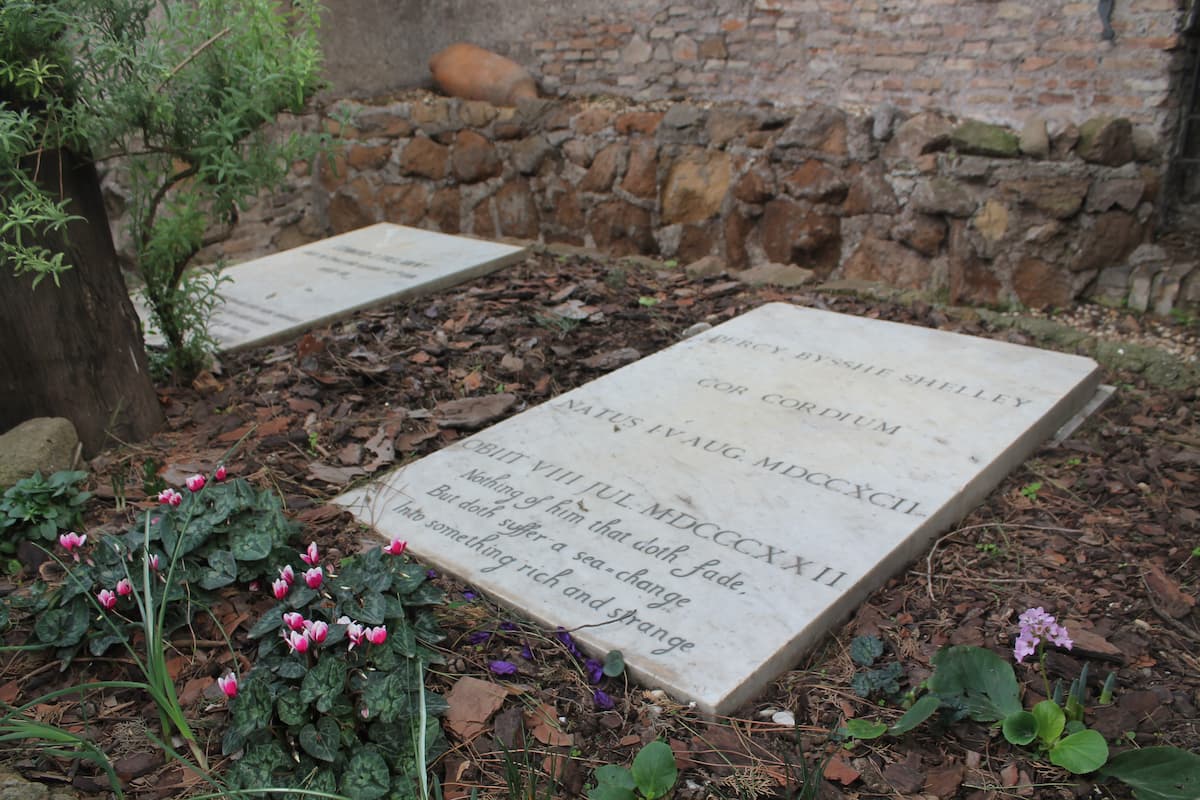 The cemetery is also the resting place to the Italian writer Andrea Camilleri.
I had visited the cemetery in 2018, not knowing that the next time I would be staring in the grave of one of my favorite writers. 
The Angel of Grief
The Protestant Cemetery is peaceful and has stirringly gorgeous sculptors such as The Angel of Grief by William Wetmore Story.
This noticeably stunning angel was made by him in memory of his wife Emelyn Story. The two of them are buried here.
India and Italy Connection
Finding an India and Italy connection in the middle of this cemetery was a sinister and uncanny sight. However, there is little information on India's first Ambassador to Italy -Mr. Dewan Ram Lal. I found a video from 1949 that covered the burial in entirety. Click here to watch and travel back in time.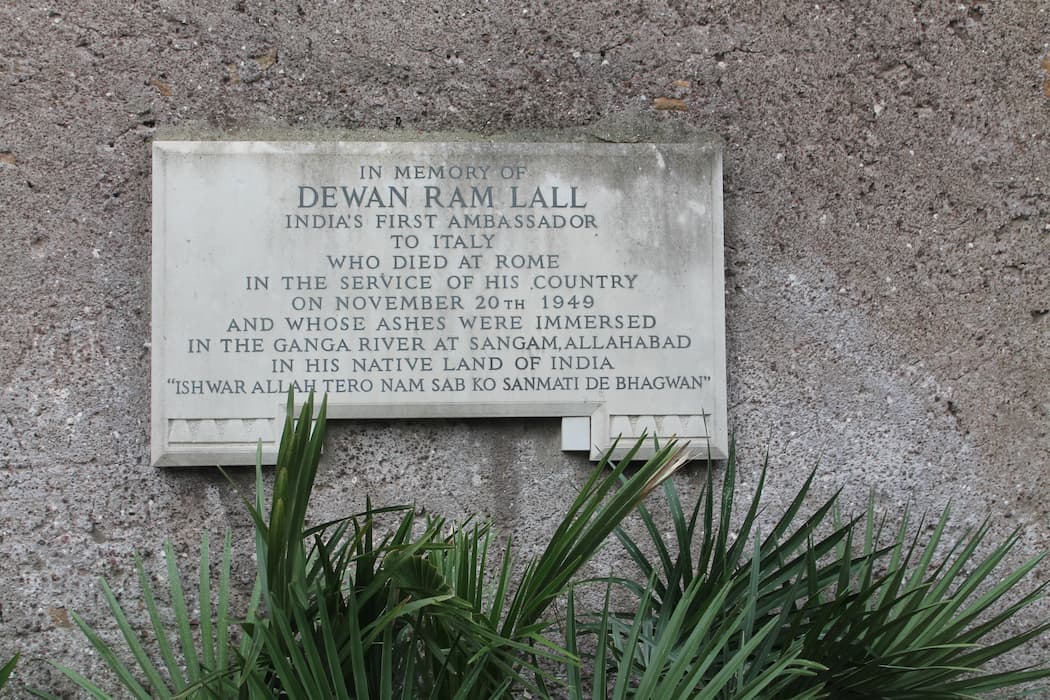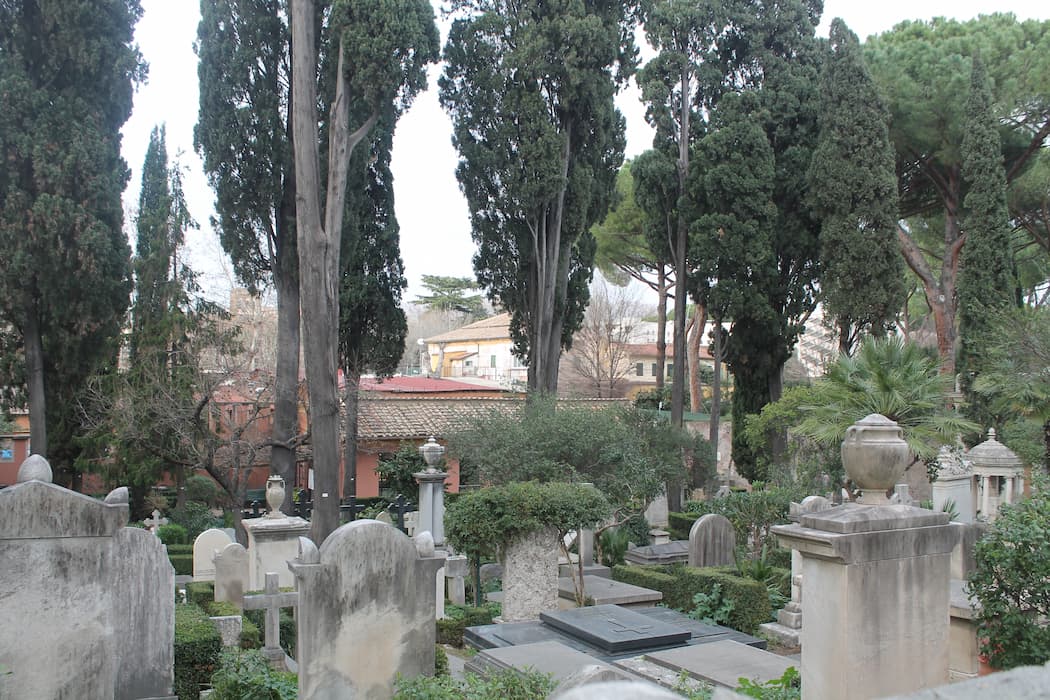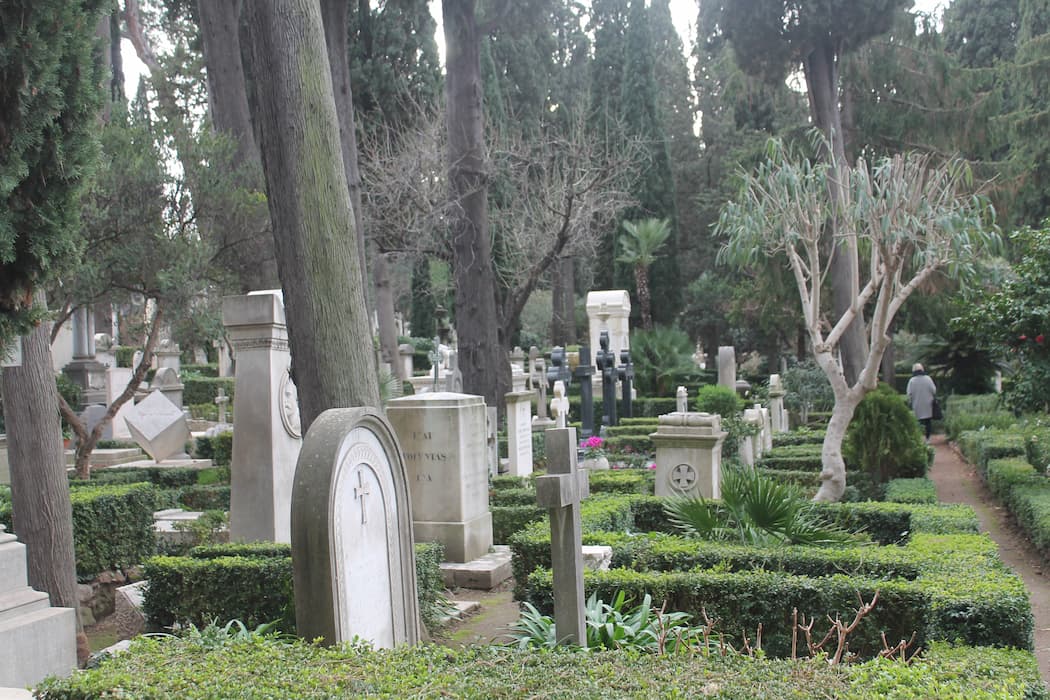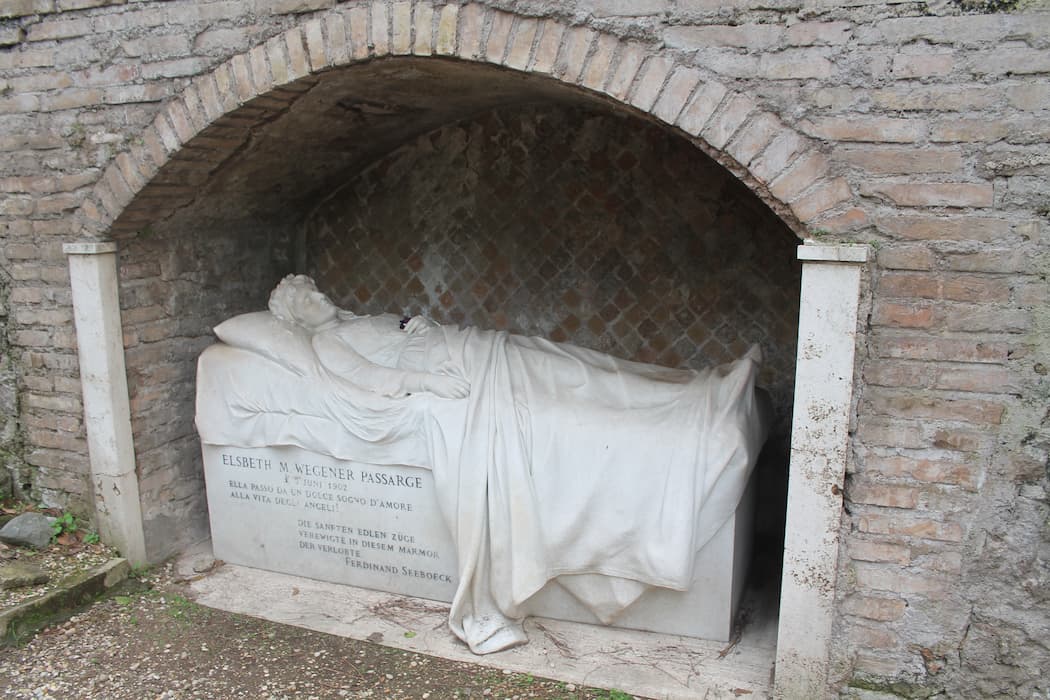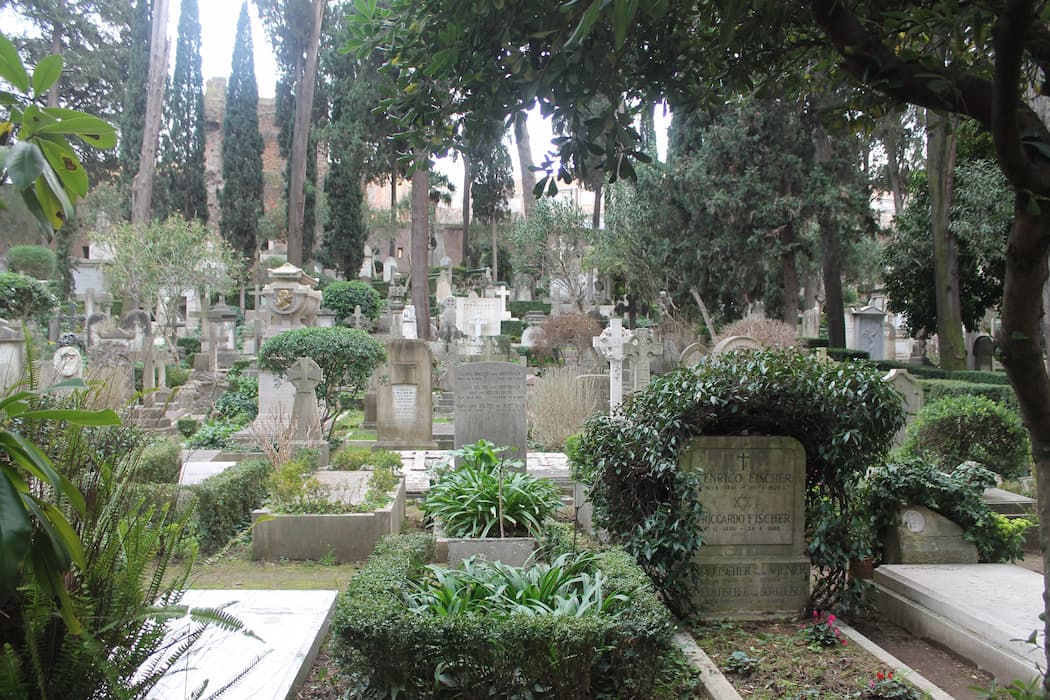 Cat Colony
The cemetery stands behind the gorgeous Pyramid of Cestius that has a large colony of semi-feral cats. There is a volunteer organization called I gatti della Piramide that takes care of the cats here. Isn't that cool?? Additionally it makes a great photo spot too 🙂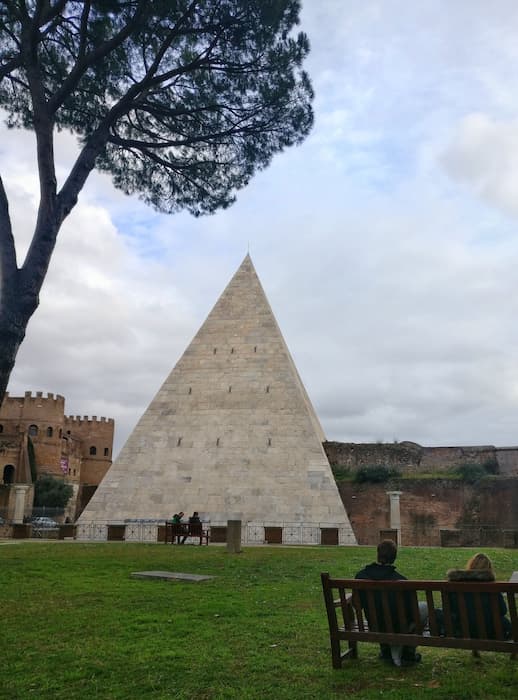 Have you visited Rome's Non-Catholic Cemetery?? Are you intrigued??
Don' forget to Pin this post:
Further Reading:
Where to find the Non Catholic Cemetery, Rome: